7. Presenting our project to the Academic Committee
We were invited to present our current planning to the academic committee ("Utdanningsutvalget").
Even though we, but also all of our potential partner institutions, were hit by the Corona-virus and the lockdown measures of the governments, we were able to continue (at low speed) with the planning. And even though we did not decide for the partners yet, we drafted a schedule. We do not want to share this here, yet, because changes to the program are very likely, and that may lead to misunderstandings and wrong expectations.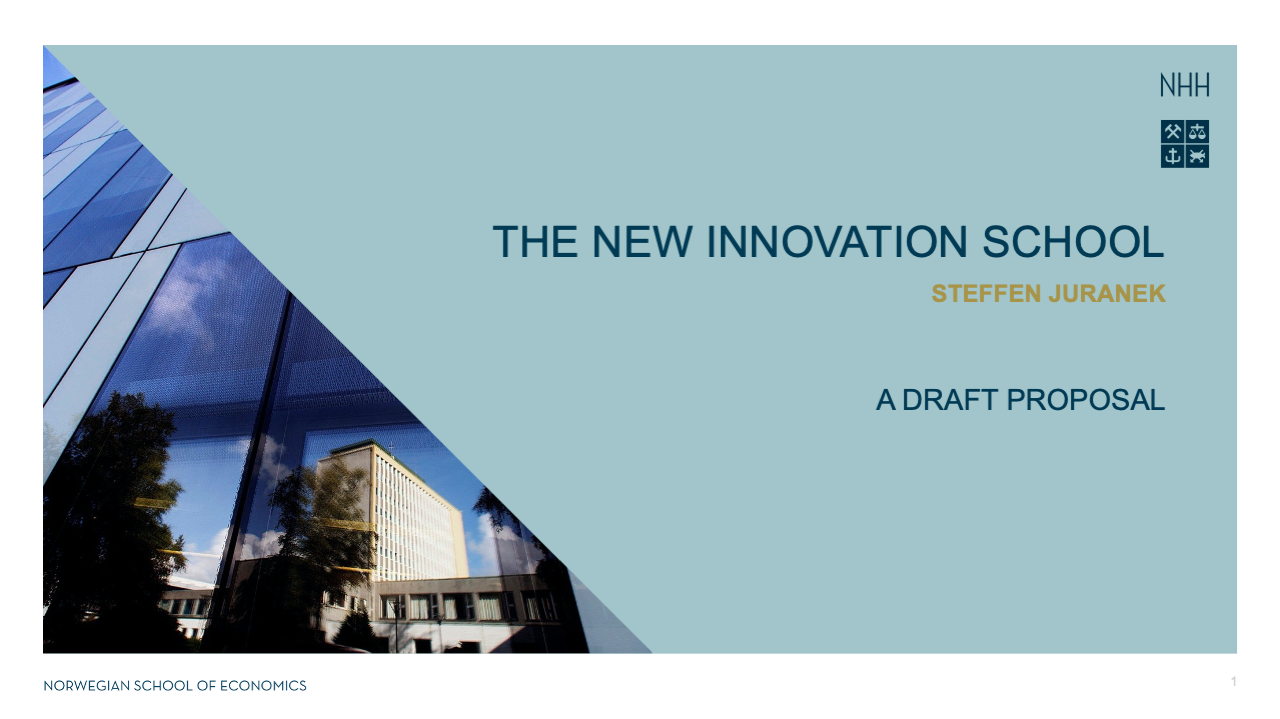 Linda Nøstbakken asked Steffen to present our current plans to the "Utdanningsutvalg" at NHH. We received positive feedback and were encouraged to continue. An important question that came up was the amount of credit points the program should award. That is indeed an important question, and we will discuss that in more detail with the project team.