NHH's Innovation School is a programme for master students who are curious about innovation. The programme combines a modern academic study programme with a study trip and an internship in Germany.
The partner portfolio consists of companies from a wide range of industries. It includes start-ups, venture capitalists, hidden champions from the "Mittelstand", but also large companies with well-known brands.
Application deadline: 15. October – You can apply via SøknadsWeb, starting 1. October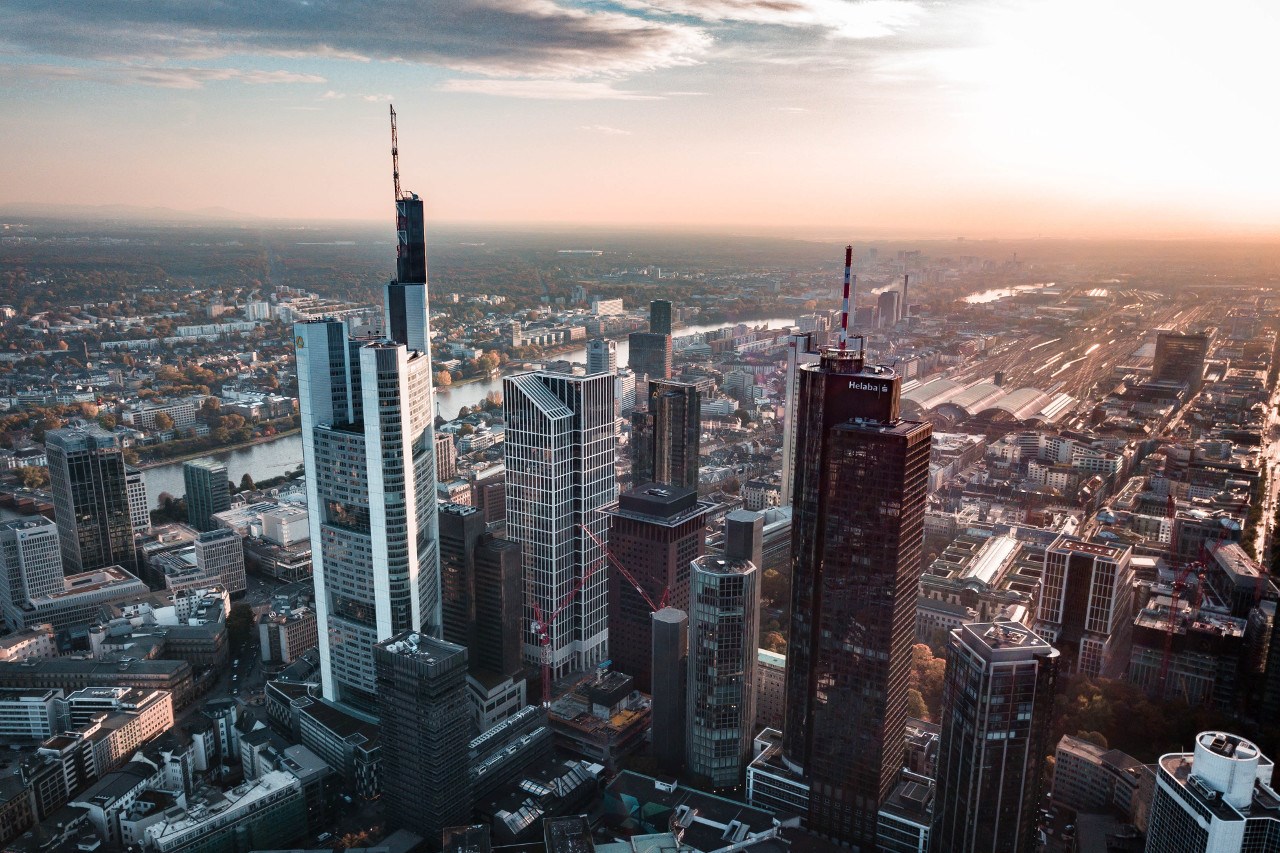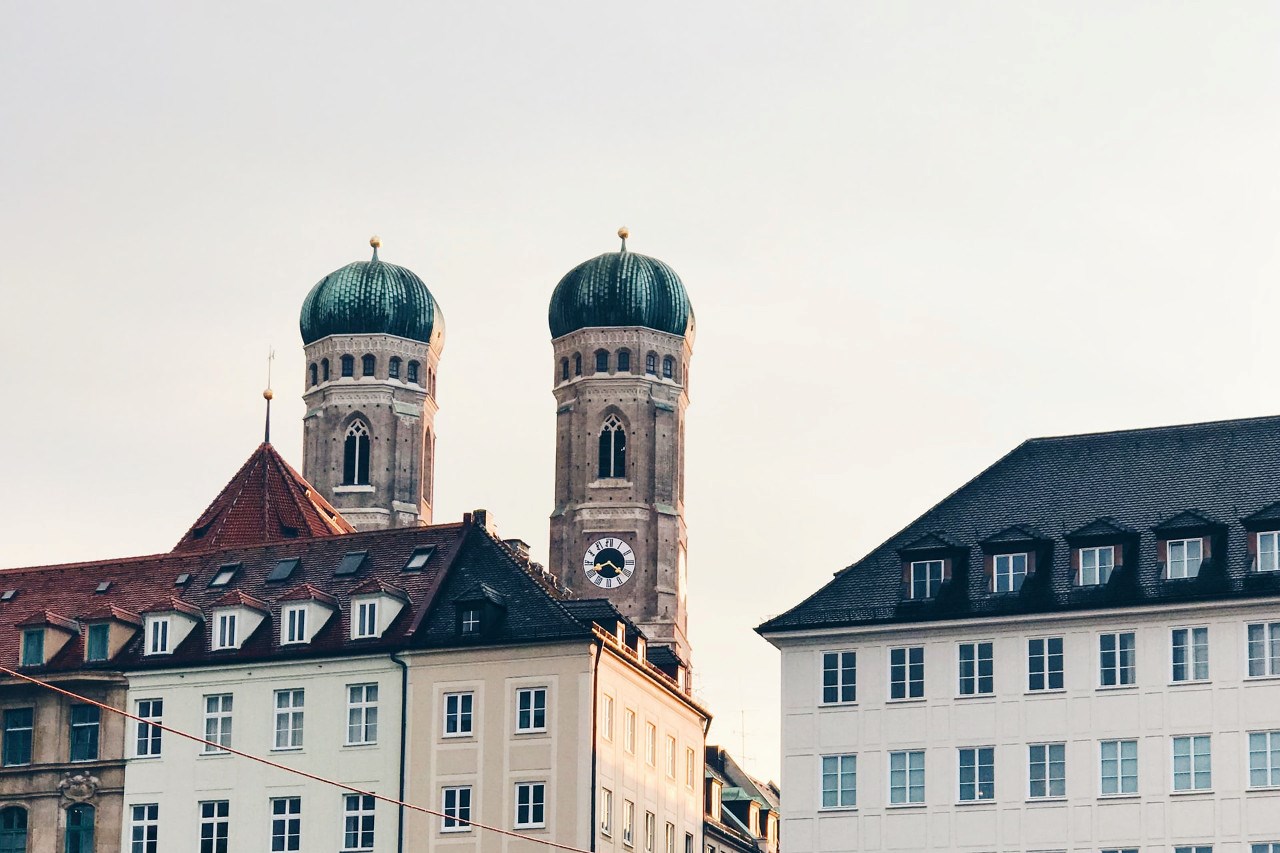 FACILITATING INNOVATION
The programme educates students on how to facilitate innovation within an organization. That starts with the process of idea generation, extends to questions of organizing and financing innovation, and ends with different ways of profiting from it. The teaching portfolio is further strengthened with workshops developing soft skills, focusing on career and personal and professional development.
You find more detailed information about the workload and the learning outcome in the course description: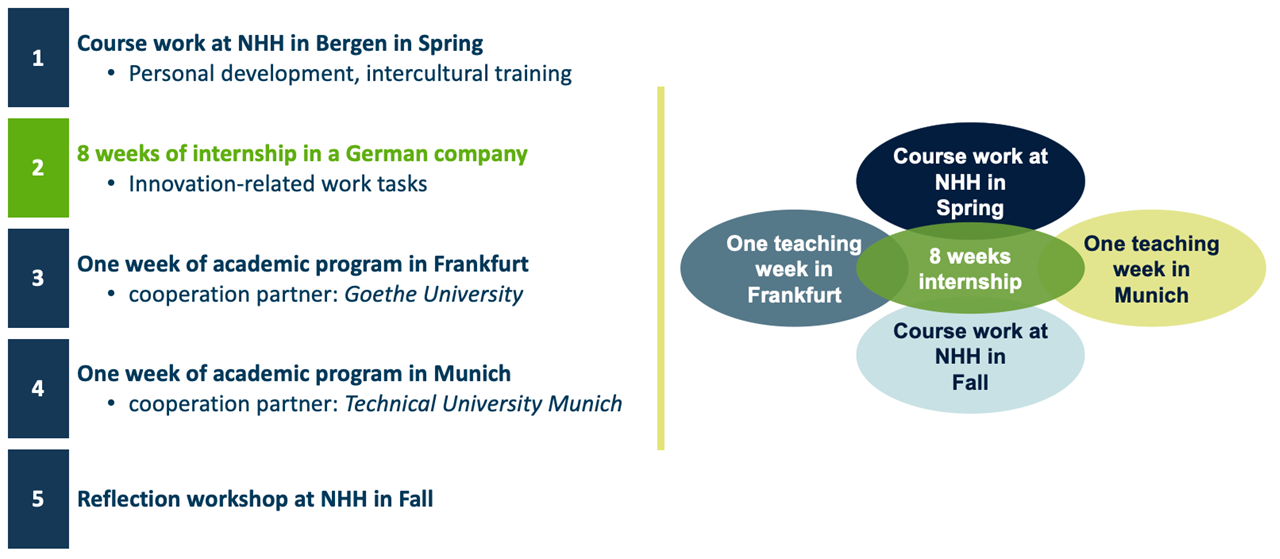 The mandatory internship and teaching modules in Germany will take place from 20.06. to 26.08.2022.
The study period in Munich will be from 18.07. to 24.07.2022 and the study period in Frankfurt will be at the end of the stay from 21.08. to 26.08.2022.
What do our alumni say?
The evaluation from 2021 shows that 100% of the respondents were satisfied or very satisfied (score: 4.57 out of 5) and think that the program is relevant or very relevant for their degree (score: 4.68 out of 5). Listen to some more personal impressions in the following video.
More international opportunities