There are many reasons to study at NHH. Here are five of the most important ones.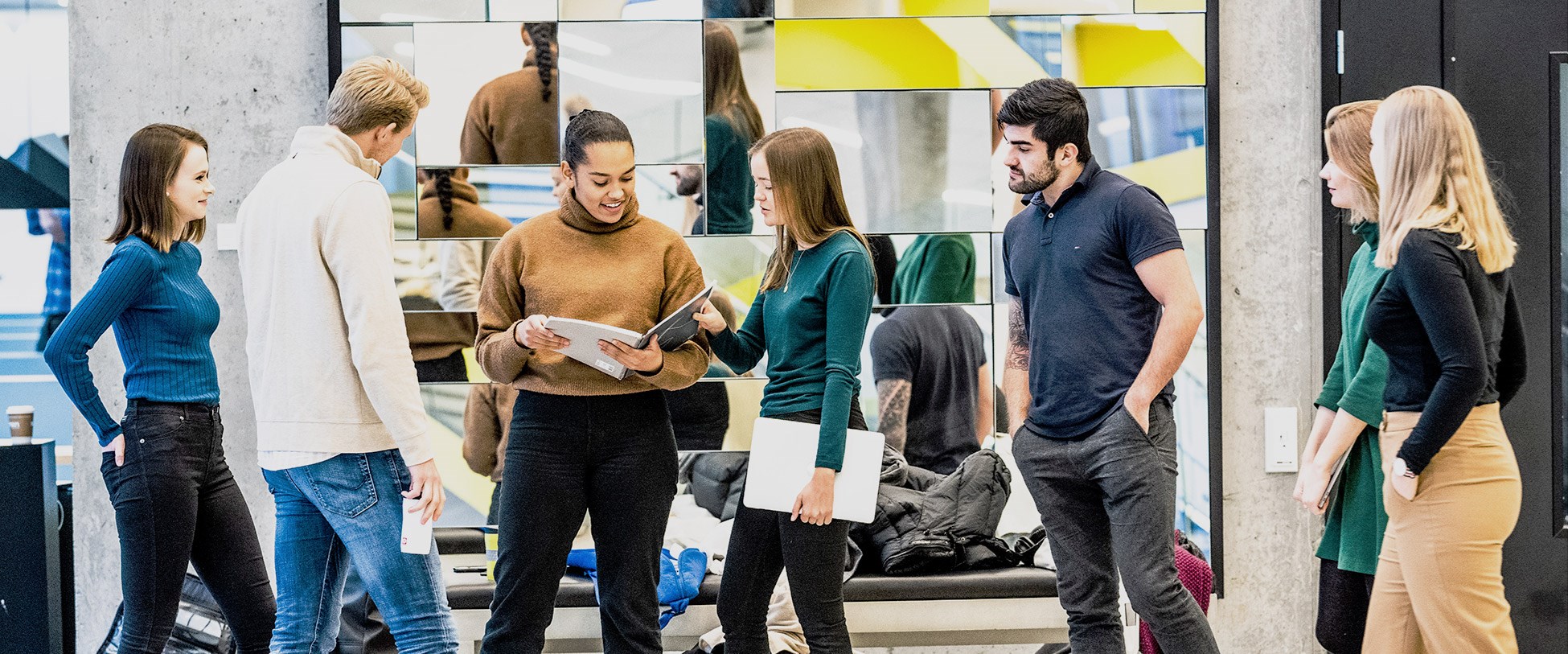 1. STUDY WITH THE BEST, LEARN FROM THE BEST
NHH is one of the leading business schools in Europe, and the Financial Times has ranked the MSc in Economics and Business Administration programme at NHH the best master's programme of its kind in Norway in 2019.
NHH has an internationally recognised research environment and is the first choice for students who want to study business administration in Norway.
2. Great career possibilities
NHH graduates are highly sought after by potential employers, both in the private and public sector. And the students are very well adapted and suited to the labour market, according to the survey, 'Fra studier til jobb på Vestlandet´, carried out by Sammen Råd og Karriere.
98,6 % of students find relevant jobs after NHH.

Candidate survey, Sammen Råd og Karriere
Read more about career possibilities and meet former students
3. CLOSE relations WITH BUSINESS AND INDUSTRY
Relevance and substance are keywords for the education at NHH. Here you will get both the practical tools and the analytical skills you need to kickstart your career.
We cooperate closely with business and industry, which means that you will work on real-life cases and attend lectures by business leaders in many subjects.
4. EXCITING INTERNATIONAL OPPORTUNITIES
NHH cooperates with more than 170 universities and business schools throughout the world, and offers students the opportunity to study abroad as an integral part of their studies. Approximately half of NHH students take advantage of this opportunity, which makes us the Norwegian champions of exchange programmes!
You can also apply for admission to summer schools, a joint degree or the CEMS programme.
Check out #nhhworldwide on Instagram for more inspiration!
5. Dedicated students
Your time as a student consists of more than just studying. At NHH, you will become part of an active and diverse student environment, and you will have a multitude of opportunities to take part.
The student association NHHS consists of more than a hundred interest groups. In addition to getting to know your fellow students, you will be provided with a valuable learning arena where you can apply what you learn in the classroom to real-life.
Indeed, many of the students emphasise the combination of academic knowledge from their studies and the experience they gain from being involved in the student association as a great asset to their education.