ENGAGE.EU European University
NHH is the Norwegian member of ENGAGE.EU, an alliance of leading European universities in business, economics, and the social sciences, which aims to provide European citizens with the set of skills and competencies needed to tackle major societal challenges.
ENGAGE.EU was awarded the status as a "European University" by the European Commission in 2020. European universities offer seamless mobility and knowledge sharing across borders, and are perceived as model educational institutions.
ENGAGE.EU grants students and staff at NHH access to multiple academic environments and educational opportunities. Each partner institution contributes knowledge and expertise from within its individual geographical and economic context.
The goal with ENGAGE.EU is to establish new courses, modules and degrees, and develop closer bonds between academic environments and higher institutions across Europe. We wish to create an active dialogue with professional and social institutions at home and in Europe!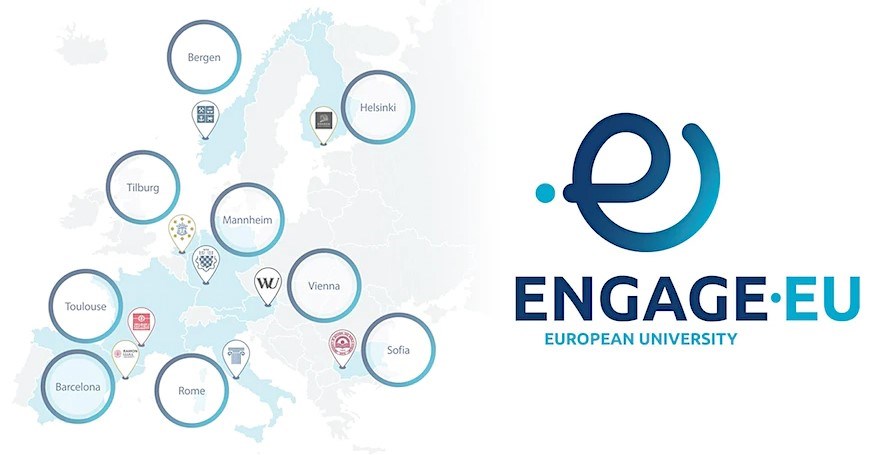 ENGAGE.EU FOR STUDENTS: OUTGOING AND INCOMING
Are you interested in learning more about sustainability at NHH? Would you like to increase your chances in the international job market? Participate in courses, modules and summer schools through ENGAGE.EU! Read more about what ENGAGE.EU can offer students.
NEWS
ENGAGE.EU

3 July 2023

ENGAGE.EU

01 March 2022

BULLETIN

10 July 2020
EVENTS
15-20 October 2023

Application deadline:

6 September

Høst 2023