Using IT to promote sustainability
Former NHH student Francesca Accerbi travelled from a little village on the Ligurian coast in Northern Italy and ended up in Orkla's headquarters.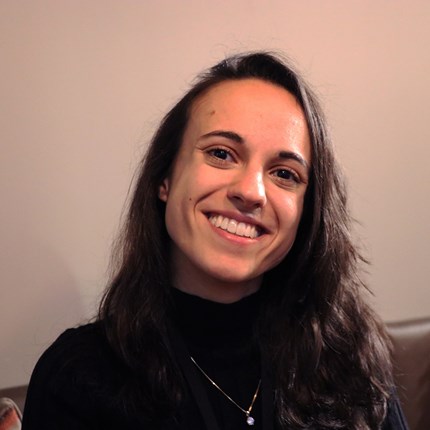 'I love Norway! Especially the pleasant temperature in the summer. I guess I have become a climate refugee,' says Francesca Accerbi and laughs. She speaks fluent Norwegian while we have a coffee at Orkla's headquarters in Skøyen in Oslo.
IT and sustainability
Accerbi studied for a bachelor's degree at the prestigious Bocconi University in Milan before she headed to Norway to study at NHH in 2016. She completed a double degree – a CEMS Master in International Management and a Master's in Strategy and Management.
She currently works for Orkla.
'I became familiar with Orkla through NHH when I was lucky enough to get an internship there last year within the field of sustainability. That really gave me a taste for it,' she says.
Accerbi applied for a job in Orkla after completing her master's degree and ended up in the group's own IT company – Orkla IT – as what is known as a Young Professional.
Got her dream job
Her job consists of developing and implementing a sustainable strategy for Orkla IT. She also works in the data security department.
'My master's thesis at NHH was about how sustainability can be communicated through virtual reality. So I was already aware of the potential of IT and technology for helping companies to achieve different sustainable targets before I got a job at Orkla,' she says and adds:
'But information security is completely new to me. It's very exciting to have the opportunity to learn a new discipline.'
'Do you enjoy working in Orkla?'
'Yes, I am constantly challenged and learn something new all the time. Although my NHH education has opened many doors for me, I've also had a little bit of luck. I've been in the right place at the right time when it comes to getting my dream job.'
'Choose with your heart'
There is no doubt in Accerbi's mind about what it takes to succeed during your studies and when you are applying for a job.
'You must have a passion for something and feel good about what you do. Nothing beats enthusiasm when you're acquiring new knowledge. It's also important to choose with your heart.'
'Where does your interest in sustainability come from?'
'I love nature. My mother is a beekeeper back home in Italy, and I learned from an early age to take care of nature. That might explain why I always try to find meaning in everything I do. Doing something that makes a difference is important to me,' she says and continues:
'In addition to that, I'm passionate about the business sector, and I think that it's incredibly rewarding to create growth by doing something that is of value both to the environment and society. Taking responsibility for your own environmental footprint is important, but it's even more interesting to see sustainability as a business opportunity. Sustainability is profitable.'
read also: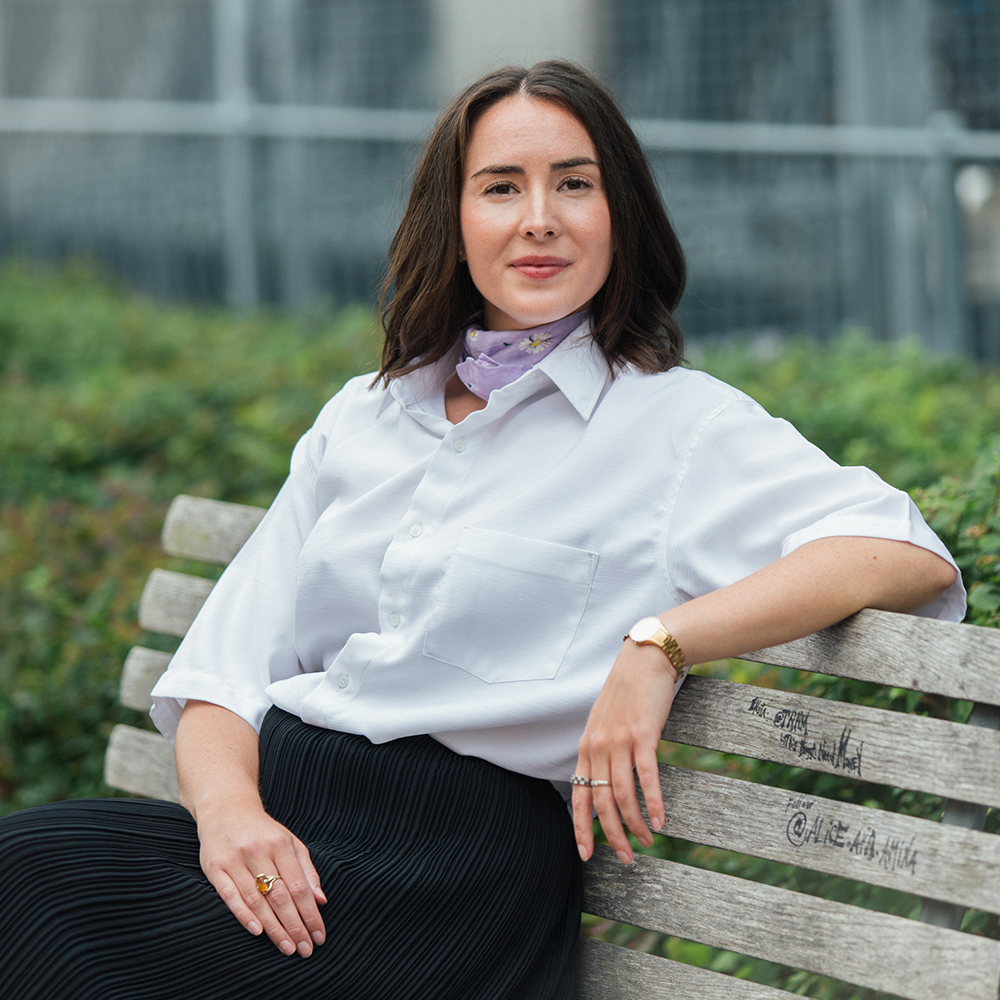 One thing in particular makes Stine Vintervoll very happy: NHH students with a passion for the environment.
Crammed Norwegian vocabulary
Accerbi learned Norwegian over the course of one intensive summer in 2018.
'The key for a foreigner who wants to work in Norway – in addition to formal education – is of course the language,' she says and underlines:
'The secret is to set aside time to concentrate on learning the language. During the first years, the only four words in my vocabulary were "thank you, beer, bill". But during the summer of 2018, I crammed vocabulary and spoke Norwegian for 8–10 hours every day, which really paid off.'
'Do you plan to stay in Norway?'
'Absolutely. It's a no-brainer! I have no plans to move anywhere. Both my work and impression of Norway is great.'
'Finally, what do you think of Pizza Grandiosa?'
'Ha, ha, ha! As an Italian, I'm actually pleasantly surprised. I think it tastes good!'
Read more about the master's programme at NHH
read also: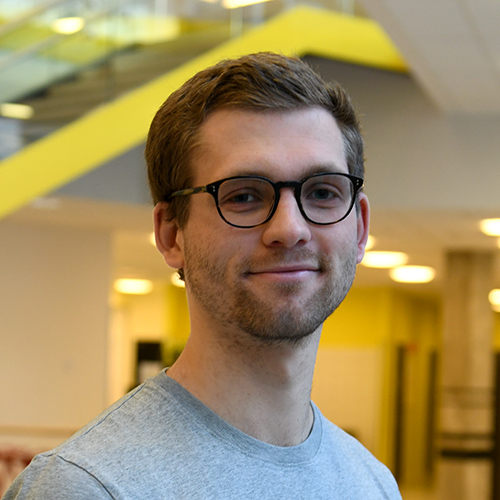 Entrepreneur and master's degree student Jens Aarre Seip wants to make maths and statistics assistance more accessible. Norway's biggest private upper secondary school is now going to test the app, called SnapMentor.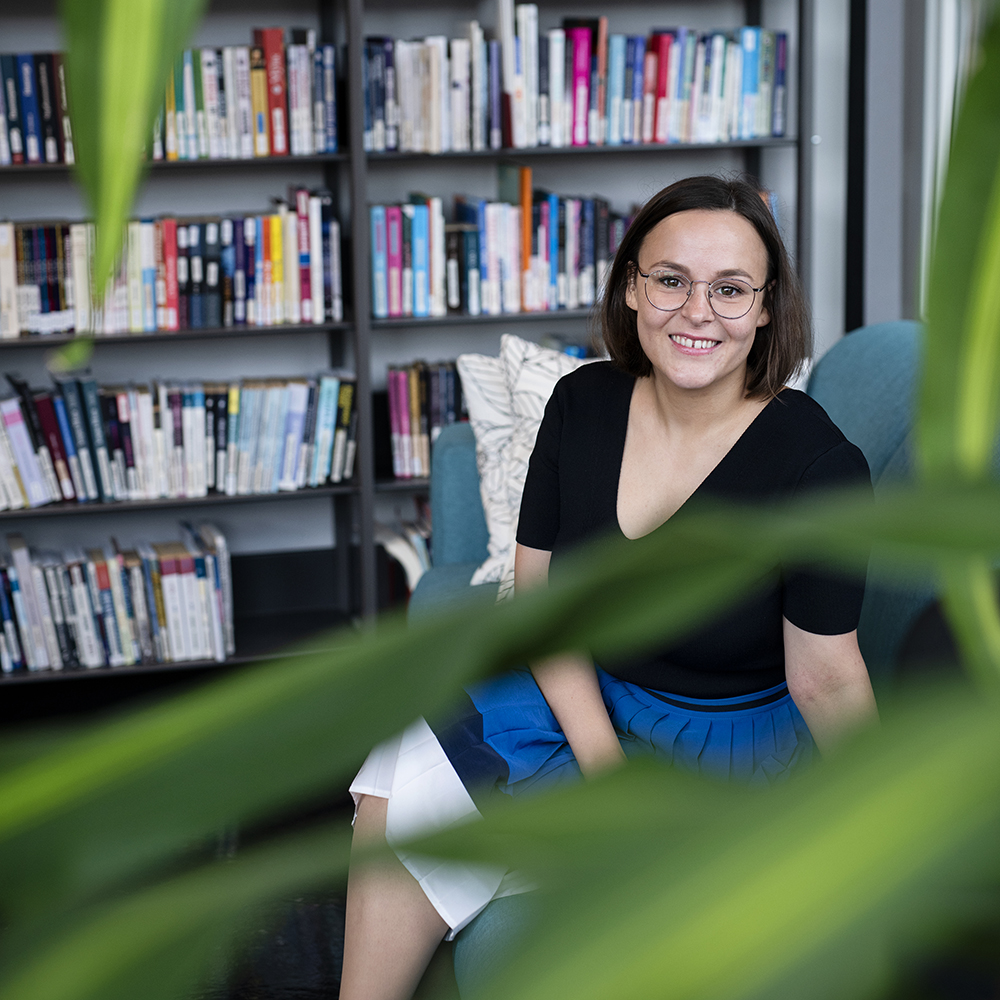 A record number of students are taking an international master's degree at NHH. Sunniva Adam took a CEMS master's degree and landed a job as PR officer for Norway's contribution to the Frankfurt Book Fair.