'Enormous potential for free NHH courses'
NHH recently released the online course 'Business Models for Sustainability' in what is known as a MOOC. It is free and available to anyone who is interested. 'The potential is enormous,' Sveinung Jørgensen says.
Professor Lars Jacob Tynes Pedersen and Associate Professor Sveinung Jørgensen have developed NHH's first MOOC.
The course 'Business Models for Sustainability' was released during the summer holidays.
So far, 1,200 participants have completed the course.
Massive Open Online Courses
'The potential is enormous,' Jørgensen says, and adds:
'We can compare it with one of the courses that Copenhagen Business School has made: Sustainable Fashion. Almost 48,000 people have subscibed.
'I would be surprised if our course about sustainable business models didn't enjoy similar numbers,' Pedersen says.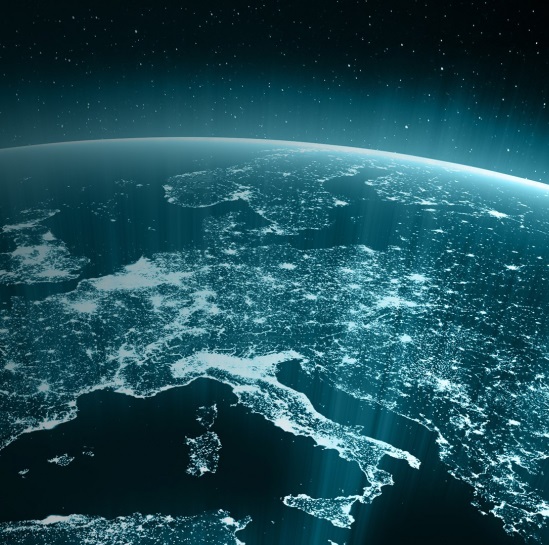 The environment is the single greatest concern facing business leaders, according to a new CEMS report.
MOOCs have become extremely popular. Massive Open Online Courses are a different form of teaching provision, and are freely available online – free of charge. If participants would like a course diploma, they simply pay a small fee.
'The fact that participants are given an opportunity to gain a course diploma is a huge advantage. Many will greatly benefit from being able to document the knowledge they acquired during a MOOC course.
It also gives them extra motivation to complete the whole course,' the researchers believe.
'Our house is on fire'
'Business Models for Sustainability' was developed together with researchers from some of the best business schools in Europe: Copenhagen Business School, ESCP Berlin and ESADE Business and Law School, Barcelona.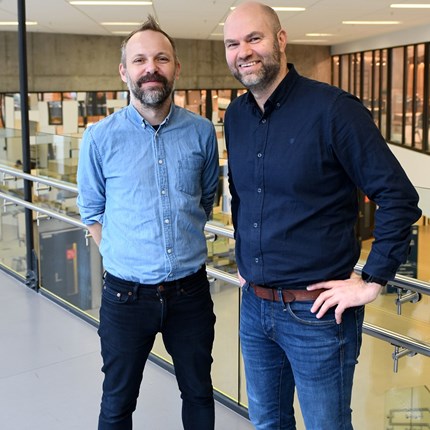 'This is pioneering work by NHH, which has provided us financial support for the production and editing of the videos,' says Pedersen.
He and Jørgensen are both researchers at the Department of Accounting, Auditing and Law.
'Why is it so important to set up a MOOC course in sustainable business models?'
'Our house is on fire. Norway and the world need new sustainable solutions. We see that more and more people are interested in this and we are receiving an enormous response, from academics as well as the business community,' Jørgensen explains.
Sharing new knowledge
The researchers are passionate about disseminating new knowledge about sustainability. They believe a MOOC course is an effective way to share research. The fact that it is open for all has been a decisive factor in them wanting to spend time developing the course.
'New knowledge should not exclusively be available to those with the resources, time and money.' For those who don't have the means to take such courses, MOOC is fantastic, and it's also extremely flexible,' says Pedersen.
'We have definitely been inspired by the book we published in 2018,' says Jørgensen.
In 2020, they made the book 'RESTART Sustainable Business Model Innovation' available for free (Open Access).
More than 800,000 downloads
'The book topped 800,000 downloads this summer. NHH leads the way in open-access publication of sustainability research and teaching,' says Pedersen.
After the book was published, they received an email from a researcher in Chile, who had become aware of the book on sustainable business models.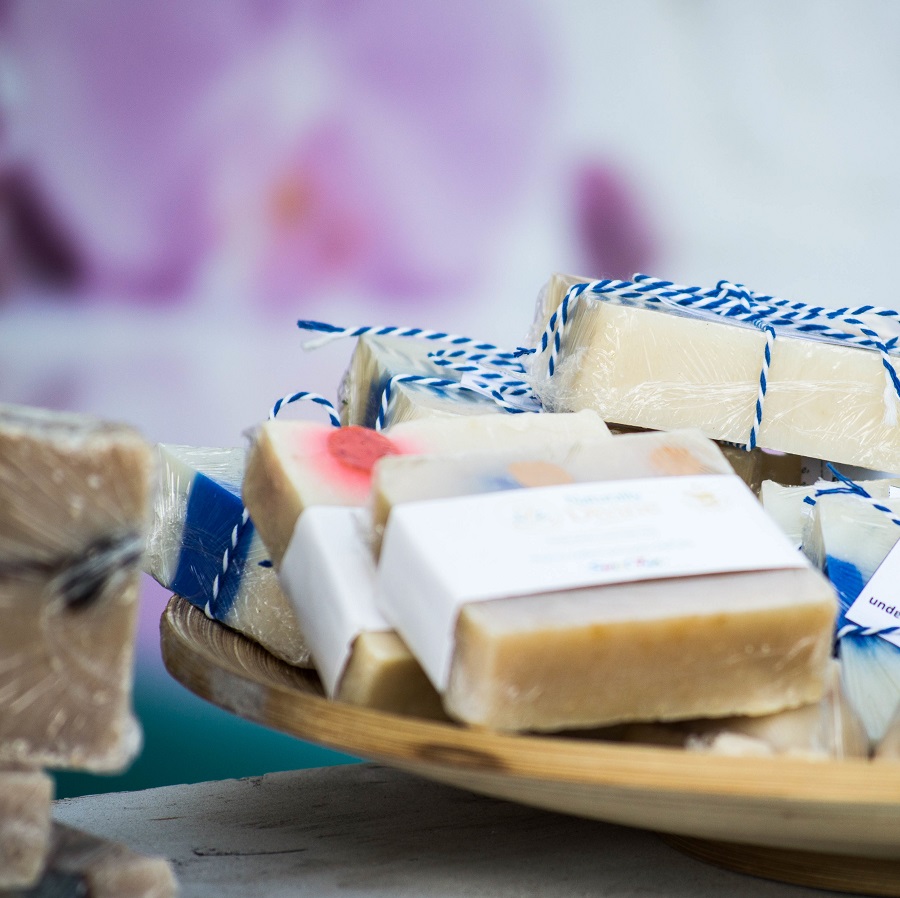 Succeeding with green products and services is hard, but systematic business model experimentation can make it possible, argue Hussnain Bashir, Sveinung Jørgensen, Lars Jacob Tynes Pedersen and Siv Skard in LSE Business Review.
'The book is now on the reading list of a school in Chile,' says Pedersen.
Jørgensen and Pedersen now have a huge Norwegian and international network – of researchers, students and members of the business community. It hasn't always been this way.
400–500 students each year
'It's a subject area that's gone from being unpopular to very popular. We have been occupied by this for 20 years, but just six or seven years ago there were few people who wanted to hear about sustainable business models. Today there is intense interest in sustainability, particularly from branches such as finance, accounting and auditing,' Jørgensen explains.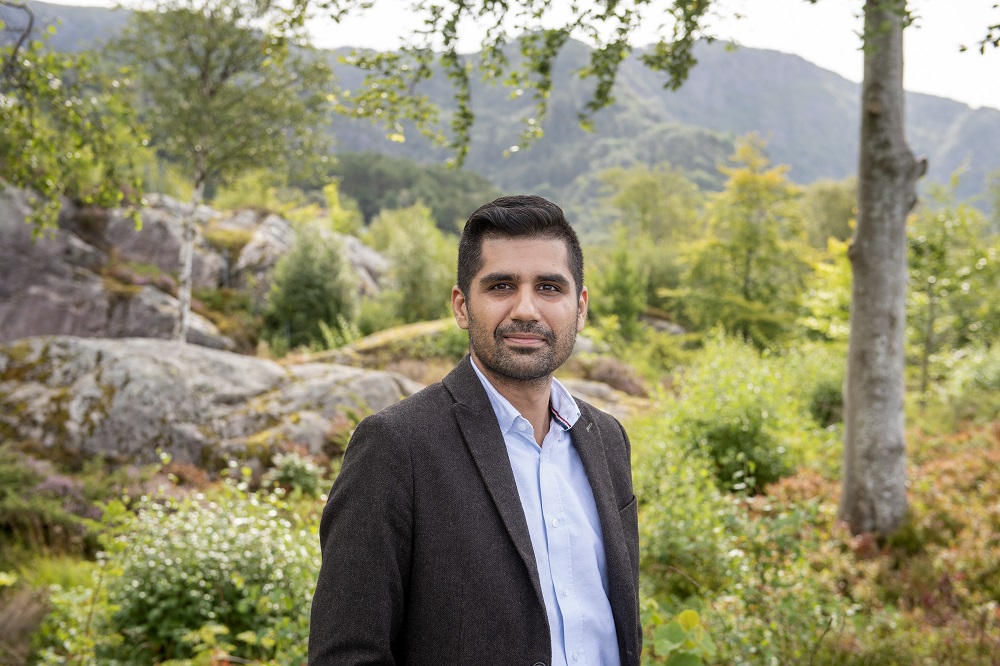 On Monday 5 December 2022 Hussnain Bashir will hold a trial lecture on a prescribed topic and defend his thesis for the PhD degree at NHH.
The introduction of new laws and regulations – both from the EU and Norway – means that companies simply must have an inflow of new knowledge, the researchers elaborate.
The number of NHH students who take Jørgensen and Pedersen's Sustainable Business Models course (BUS 446) has massively increased.
'In 2014, we started with perhaps 30 to 40 students. Now, we have between 400 to 500 NHH students each year,' Professor Pedersen concludes.