Sustainable Business Strategy
Learn how to turn sustainability issues into profitable business opportunities and strategic competitive advantages.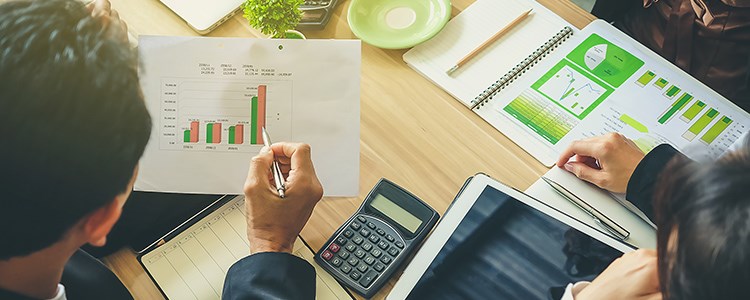 Companies are expected to become part of the solution to the major sustainability problems of our time. Research increasingly documents that companies that manage to succeed with this are rewarded in the marketplace.
In the last few years, we have seen rapid developments related to how to design sustainable and profitable business models and strategies.
In this master module, you will learn how to use this new insight to help companies reduce emissions and reach other key sustainability goals. Moreover, you will learn how companies can analyze the broader industry environment and innovate your business strategies in ways that make your company attractive to customers, employees, investors, regulatory authorities and other key stakeholders.
The master module will provide you with the tools, frameworks and knowledge to make companies fit for the future. You will learn to understand what sustainable and circular business is. You will also get a framework that will enable you to turn sustainability issues into profitable business opportunities and strategic competitive advantages.
Target group
The target groups for the master module are
Executives and managers in private, public and voluntary sectors that are facing sustainability and innovation challenges
Professionals that work on sustainability issues, e.g. as analysts, consultants, advisors or board members.
Chief Sustainability Officers and managers
Other managers who are or want to be responsible for working in high-level executive positions with the development or valuation of sustainability and corporate strategies.
About the programme
ECTS Credits

30 ETCS

Degree

Master level
Practical information
Starts November 26th 2020 at NHH in Bergen
We process applications on a rolling basis until the class is full
Deadline for applications September 21st 2020
Part-time master module of 12 months duration
Number of participants is limited to 30
Tuition is NOK 150,000.00
Early bird offer NOK 120,000.00 before September 1st 2020
Contact
About the programme directors
Sveinung Jørgensen and Lars Jacob Tynes Pedersen have been researching, teaching and disseminating knowledge about sustainable business strategy both nationally and internationally for over 15 years. They both work closely with business, as board members, strategic advisors and in their own ventures. They lead the Centre for Sustainable Business at NHH.
sessions
26.11.-27.11.2020 NHH Campus, Bergen

Session 1: The What, Why, How and So What of Sustainable Business Strategy
February 2021
Oslo
Session 2: Recognize: Getting Down to Sustainable Business Strategy
May 2021
Oslo
Session 3: Rethink: Sustainable Business Strategy Bootcamp
TBA
Home exam
August/September 2021
Europe


Session 4: Reinvent: International Excursion
November 2021
NHH Campus Bergen
Session 5: Reorganize: Making Sustainable Business Strategy Real and presentation of project report
TBA
Home exam