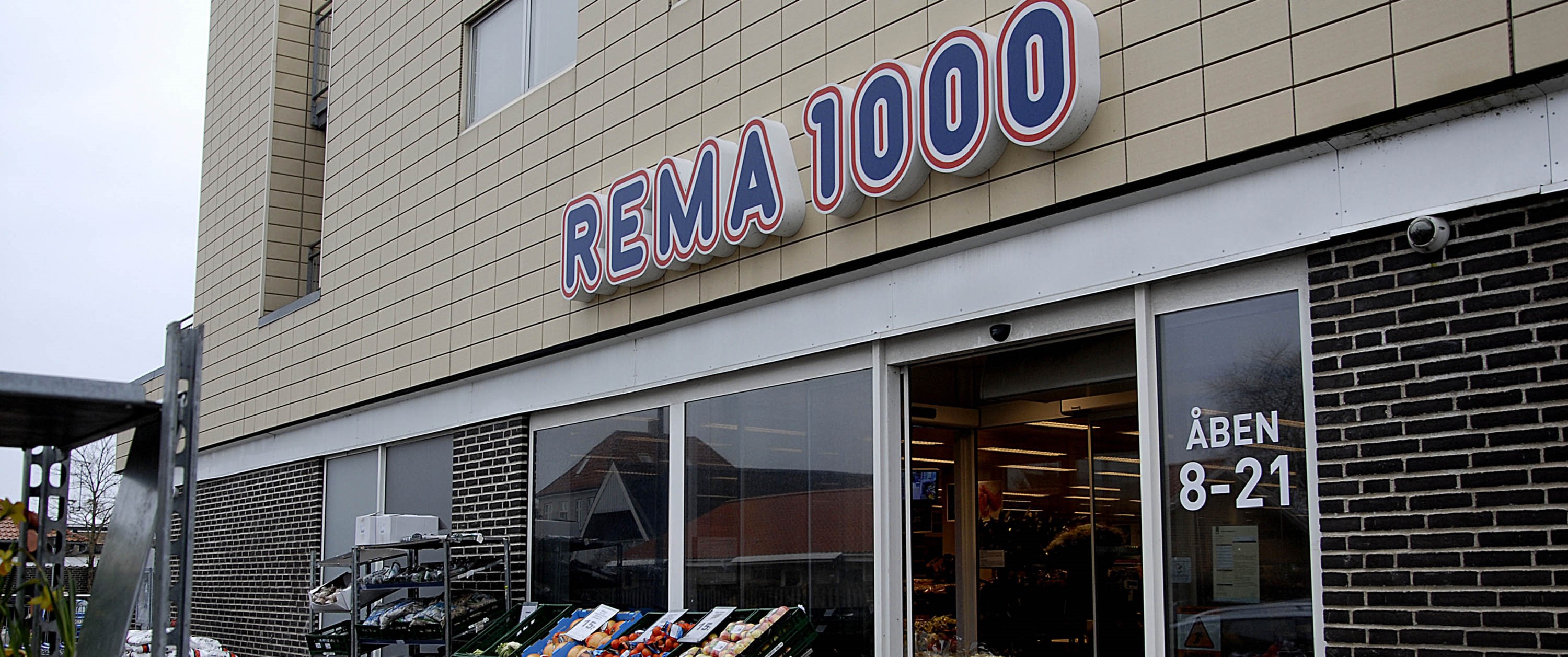 Reitan Retail buys Aldi's stores in Denmark
German Aldi has never made money in Denmark. Amazingly Rema 1000 has made money from day one, since Odd Reitan opened the first Danish store in 1994. The success of Rema is one of the reasons why Aldi has sold most of its Danish stores to the Norwegians.
Odd Reitan himself explains in an internally produced video why Rema succeeds where Aldi fails. "The Danes like to run shops, they are merchants, and customers enjoy shopping in a privately run shop rather than in a somewhat impersonal capital chain."
We think there is a lot of truth in what Odd Reitan expresses. In any case, Norwegian Rema 1000 is doing incredibly well in Denmark. Now Rema 1000 will also become the largest chain in Denmark - if the Danish Competition Authority clears the deal.
REMA 1000 Denmark buys 114 store locations and three distribution centers, including a portfolio of properties. The agreement gives access to attractive locations that are well suited for the REMA 1000 concept and contributes to further growth in an attractive market, according to a press release from the group.
The agreement does not cover Aldi's head office and remaining 74 Aldi stores in Denmark.
Aldi has lost billions in Denmark
The German hard discount chain has been present in Denmark since 1977 but has struggled to achieve profitability all these years. The last 12 years alone, Aldi has lost more than three billion DKK in Denmark. The total losses since the beginning in 1977 are far, far higher.
"After a careful review of the activities in all markets, Aldi Nord has made a difficult but necessary strategic decision to leave the Danish market. It is a regrettable decision for many of our loyal and skilled employees, who form the backbone of Aldi's Danish business, and we will do our utmost to secure them the best imaginable future, says Finn Tang, CEO of Aldi Denmark.
Around 1,600 of Aldi Denmark's approximately 2,800 employees will transfer to REMA 1000 as part of the transaction.
The sale of additional Aldi stores to players other than REMA 1000 will mean that more employees can be secured employment. Aldi Denmark will offer measures to ensure re-employment for employees who will not be covered by the transfer of activities.
The 114 Aldi stores covered by the transaction will remain open until the transition to REMA 1000 Denmark is in place. But as soon as the Danish competition authorities gives a go – the Rema 1000 logo will be in place.
The parties have agreed not to publish the purchase price or other conditions in the agreement, but there is reason to believe that Odd Reitan has once again made a good deal - as the art dealmaker he has been known as for decades.
"Unbelievable that large, German Aldi is withdrawing from Denmark"

Odd Gisholt, analyst and former professor
"Reitan will probably get a very good deal, but in any case, it would have been better if Rema out-competed Aldi and Netto. Things are going so well for Rema in Denmark that I do not understand the point of the acquisition," comments grocery expert Odd Gisholt.
He adds: "The acquisition will give Christian Hoel (former director of Coop) free reins in Norway when he starts as CEO of Rema 1000 Norway over the next six months. Ole Robert Reitan is going to get more than enough with Denmark for a while. I also think that the Danish Competition Authority can be a nuisance," concludes the well-known and sometimes controversial analyst.
More people get the opportunity
The Danish online newspaper Finans.dk points out that Aldi's retreat from Denmark also provides opportunities for Rema 1000's competitors. Reitan takes over 114 of Aldi's total of 188 stores. This means that 74 grocery stores are in play, which opens the way for replenishment of new stores at Coop, Salling Group, Lidl, and other players.
The reason Reitan Retail does not take over all Aldi stores is the competitive situation. By refraining from selected stores, Reitan hopes that the agreement will encounter as few obstacles as possible in the Danish Competition Authority.
The transaction is dependent on approval from the Danish competition authorities, but most analysts and journalists expect it to go well because it does not weaken competition, on the contrary, and gives a better offer for Danish consumers.
The property people at, among others, Salling Group, Coop and Lidl are closely following the possibilities of Aldi Denmark withdrawing from the market and handing over activities to Rema 1000. While Aldi's closure in Denmark will transfer stores to the discount chain Rema 1000, the German decision may also give both Coop, Salling Group, Lidl, and others a boost, writes finans.dk.
New markets can be an opportunity - now the focus is on Denmark
"REMA 1000 Denmark has been a fantastic growth story that shows the growth potential of our business model," Ole Robert Reitan, CEO of Reitan Retail argues.
"The agreement with Aldi is an important step in Reitan Retail's strategy to strengthen our position, renew and develop the portfolio and contribute to sustainable and profitable growth," he continues.
"Are more international markets relevant for Rema 1000?"
"The acquisition in Denmark is proof of the scalability of the REMA 1000 concept, because REMA 1000 in Denmark is in principle a blueprint of the Norwegian concept, only adapted to local conditions in Denmark. More markets may become relevant in the future if the right opportunities present themselves, but as of now the focus for REMA 1000 is in Norway and Denmark," communications manager Øyvind Breivik writes in an email.
"Why do you think you succeed so well in Denmark? Poland and Sweden were less successful."
"There are of course several reasons why we have been successful in Denmark, but a key element is trust-based and value-based leadership, which cultivates local adaptations to local customers. We are a values-based organisation, led by people who are true to the concept. This means that we place more emphasis on philosophy, culture, and values, than rules and bureaucracy. The result is an increased degree of freedom, which is important for adapting the concept well to local conditions and the customers' actual needs," explains Breivik.
About the companies
REMA 1000 Denmark is a business area of Reitan Retail, a Nordic and Baltic trading house with 42,000 employees and 3,850 outlets in seven countries.
The company has well-known brands such as 7-Eleven, Narvesen, Pressbyån, R-kioski, Uno-X and YX, in addition to REMA 1000 in Norway and Denmark.
The holding company REITAN AS exercises active ownership through independent companies, including Reitan Retail, Reitan Eiendom and Reitan Kapital.
Sources: Reitan Retail, finans.dk, DN, Finansavisen, Aldi, Coop Denmark, Salling Group, Berlingske.