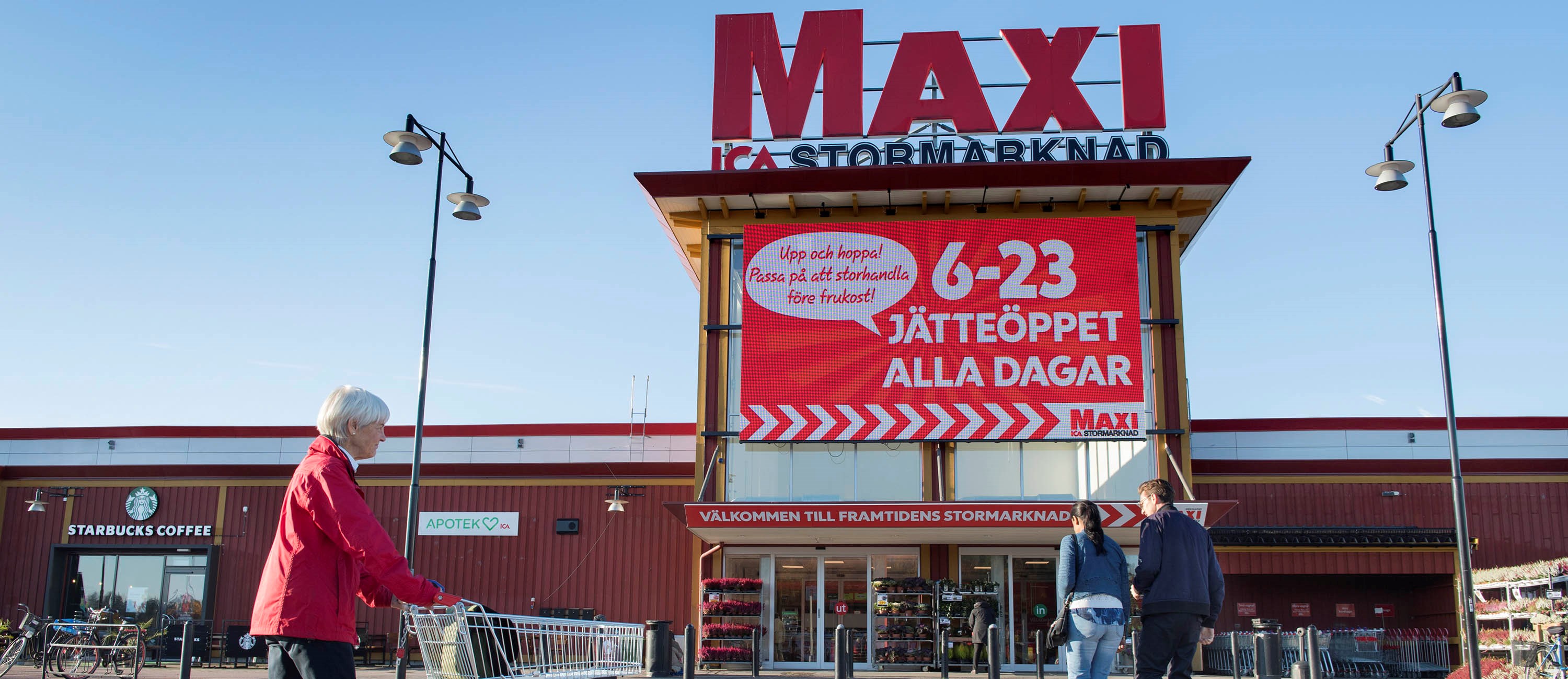 Ica Sweden not growing at the same rate as the market
Ica Sweden did not have the same growth as the market during the second quarter. It also includes e-commerce which is related to the very strong volume increase that the Ica stores managed to achieve last year when they grew much faster than the market.
This is what Ica's CEO Per Strömberg writes in the interim report:
"In a market where most of the growth is online, Ica is disadvantaged as we still have a sub-share online. In the quarter, growth was higher in e-commerce via stores linked to our central warehouses; and intensive work is underway to build volume in the new warehouse in Gothenburg, at the same time as the preparations for starting deliveries from the Ocado warehouse in Stockholm are in the final phase."
Who said e-commerce is insignificant in groceries?
Ica stores' sales were at the same level as last year, while market growth in the quarter was 0.6 percent. However, Ica's online sales increased by 23.5 percent, which is a lot.
But, according to the trading index in Sweden the e-commerce market for food in Sweden increased by 26.9 (!) percent during the second quarter. Who can now claim e-commerce is negligible in food and groceries? Only the negligent!
CEO Per Stömberg further maintains that the Swedish grocery market is now on its way into more normal growth figures after a long period of pandemic-driven high growth.
Negative growth in food prices
"It is especially visible in e-commerce where the online market during the second quarter has a clear, but at the same time natural, slowdown in growth rates. We can also note that after a few months where sales development in physical stores was negative, it was positive again in June," writes Per Strömberg.
Growth has also been dampened by negative food prices, which was unusually minus 0.6 percent in the quarter. That is the most depressing development in food prices since Ica Group was formed in 1924!
Strömberg however believes that it is reasonable to expect a slow return to more normal inflation rates.
The stock market received the news with a yawn. The ICA shares are traded at a p/e of approximately 21, and a p/b of 2.40.