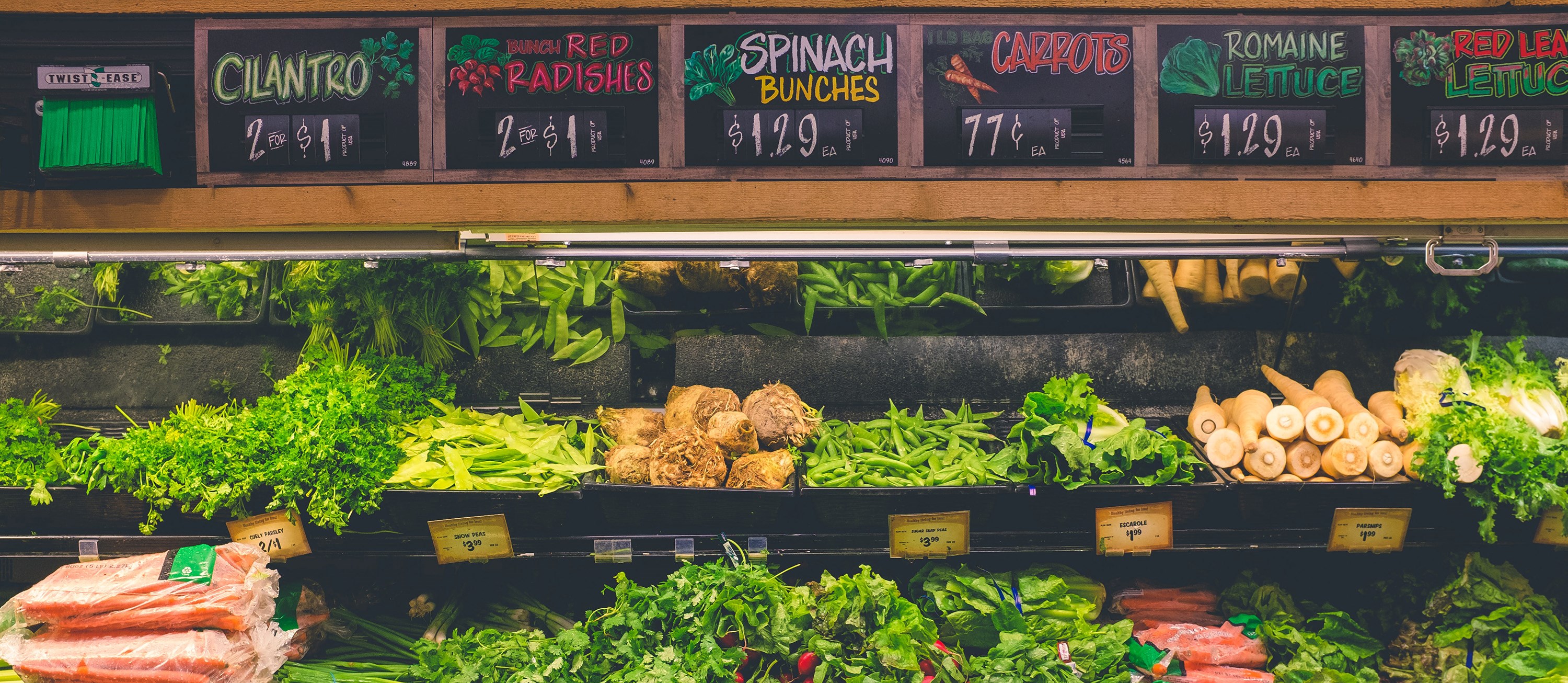 American grocery business post Corona
As North American consumers begin to adjust to the next normal, McKinsey, a global and prestigious consultancy, anticipate that the landscape of winners and losers in grocery will cease to be determined by format.
Instead, leaders in the business will be defined by their differentiation, innovation, and defensibility across five main areas.
Areas that in this concrete case concerns American grocers. But as we know the trends are (often) created in the USA, but sooner or later they will come to Europe and Scandinavia.
In this sense, we believe this article is relevant to everyone who works in the grocery industry - throughout the value chain, worldwide.
1) Winning higher share of stomach
Before the pandemic, consumers typically split their share of stomach across more than three grocers. Most consumers had their go-to stores for fresh, center-store, and stockup products and were willing to add the additional weekly or biweekly trip to fulfill each need. In light of the pandemic, we (McKinsey) have observed an undeniable consolidation of trips, and consumer sentiment shows no signs of changing: 88 percent of consumers visited three or fewer stores per week in 2020, and 86 percent of consumers plan to continue this trend in 2021. Forty percent of consumers indicate that they would prefer "frequent stores" that sell more than just groceries. And the undeniable success of mass players in 2020 further points to improved consumer sentiment around trip consolidation. This will likely place some pressure on grocers with specialty and niche value propositions—the bar to deliver exceptional products, value, experience, and service will be higher to justify an additional trip. Clarity in what these grocers stand for and flawless execution will be key to retaining share of stomach.
2) Credibly competing in the omnichannel battleground
Before the pandemic, select retailers whose brick-and-mortar stores provided a competitive advantage through differentiated in-store experiences, services, locations, and formats, among other attributes, considered an omnichannel presence a "nice to have" feature.
Now, to compete in today's environment, in which recent McKinsey research finds 52 percent of households shop for groceries online across a spectrum of occasions (topup, fill-in, full shop), an omnichannel presence is an imperative.
Grocers will need to dissect their internal e-commerce operations or third-party models to meet growing consumer expectations for experience (such as site usability, transparency into in-stock products, and better-picked fresh produce), all while ensuring that the channel increases margins, particularly when it is on pace to account for upward of 20 percent of the overall business.
3) Elevating pricing and value
While store cleanliness practices and product availability dictated where consumers chose to shop in 2020, convenience and value will carry the day in 2021. An estimated 32 percent of consumers indicated that a healthy price–quality equation will dictate where they choose to shop in 2021, and 45 percent of consumers will look for ways to save money. The increased momentum in private label further supports consumers' renewed focus on value. Grocers will need to carefully consider how to invest in pricing and promotions—2020 saw a reduced period of promotional activity owing to the surge in grocery demand, but we anticipate a return to more strategic pricing and promotional activity in 2021.
4) Renewing the focus on fresh, new, and innovative
During 2020, a sense of nostalgia made consumers turn to products from their childhood, particularly in the center of the store, and we observed a reduction in the typical innovation-charged new-product releases. However, as fatigue sets in around cooking at home, we expect consumers to demand more innovation across fresh, ready-to-eat, and frozen products. In a study conducted by McKinsey, it is stated that 39 percent of consumers want grocers to introduce them to innovative products and experiences, 41 percent want to eat better, and 42 percent plan to continue to cook meals from scratch at home in 2021.
These preferences all point to the need for grocers to have a strong fresh program and an assortment across departments that delivers on both better-for-you and new and exciting consumer needs.
5) Accelerating personalization.
While affordability perception continues to be a primary driver of store selection, personalization is growing in importance. Consumers are looking for simplicity, a sense that the offers and messages are tailored to them, continued innovation in offers, responsiveness to consumer behavior versus a preset calendar, and seamless integration of a retailer's different programs. Consumers want to feel recognized as individuals by grocers, which will have to engage beyond relying on mass promotional activity as the answer to share retention. To meet these expectations, grocers will need to rally their organizations around a strategy and vision for personalization; clearly define an operating model between merchandising, pricing, and loyalty teams; and invest in the technology to support the personalization vision.