Amazon expands biometric palm scanning system
Amazon recently announced that the company is expanding the rollout of its biometric palm scanning system to more of its branded stores, allowing customers to pay with nothing but their hands.
Covid19 is a major challenge economically, politically, and culturally. If anything positive can be said about Corona, it may be that it reinforces technological development and makes us think new about many familiar issues as for example payment.
An example may be is Amazon's enhanced commitment to a biometric palm scanning system.
The company recently announced that it is expanding the rollout of its biometric palm scanning system to more of its branded stores, allowing customers to pay with nothing but their hands.
Amazon One launched palm scanning in September last year at two Amazon Go convenience stores in Seattle but is now being rolled out to a total of eight stores across the state, writes Charged, a news site for retail technology.
The system will be installed at the entrance of three new Amazon Go locations as well as Amazon Books and Amazon 4-star stores in a few weeks.
Very convenient for customers - with one or both palms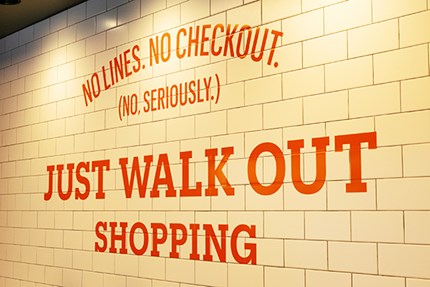 The state-of-the-art palm-scanning technology enables customers to pay, present loyalty cards and enter locations with their hands. Once a customer has scanned their palm, the store will associate their handprint with their personal account and charge them automatically as they shop.
Amazon One uses custom-built algorithms and hardware to create a user's unique palm signature by asking them to hover their hand over the scanner for about a second. Customers have the option to register just one or both of their palms, and only need a credit card and phone number to sign up, Amazon argues.
According to Amazon palm recognition is considered more private than some biometric alternatives like eye scan or face scan. It also comes during a dramatic surge in contactless payment adoption across the retail sector due to the pandemic.
Amazon has also said that they will offer other retailers and business operators to buy Amazon technology at fair prices: That can potentially see customers enter locations like stadiums and office buildings only scanning their palm.
Jeff Bezos stepping down - no worries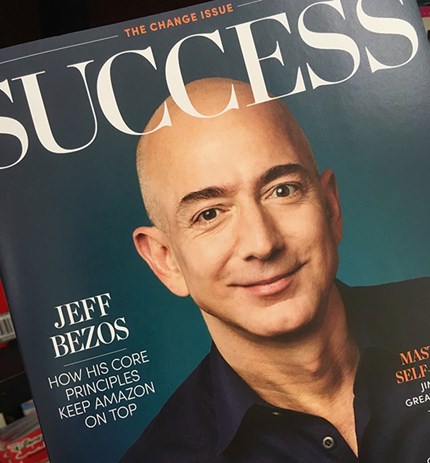 Jeff Bezos is stepping down as CEO of Amazon, but investors are not too worried about the company's next steps. Bezos said Tuesday that he will move to the role of executive chair later this year. He will be replaced by Andy Jassy, who has worked for Amazon since 1997 and serves as the head of the company's cloud business, Amazon Web Services.
In Theory It is a big change. Bezos has grown Amazon from an online bookstore that he launched out of his garage in 1994 into a $ 1.7 trillion global giant. However, the stock market took the shift with a yawn. That is undoubtedly a sign that Wall Street is confident enough in Amazon's course.
Bezos build the blueprint for internet businesses
Amazon said Tuesday that net sales last quarter reached $ 125.6 billion, a 44% increase compared to the same period in the prior year.
It logged $ 7.2 billion in profit, more than double what it earned between October and December 2019. Such profits were not always the case in Amazon. In fact, Amazon was unprofitable on an annual basis as recently as 2014, as Bezos opted to focus on growth and build out new parts of the business.
"Bezos created the blueprint for internet businesses: rapid innovation, huge scale, and relentless focus on the customer," says Nicholas McQuire, senior vice president at CCS Insight, a research firm, to CNN.
Sources: Charged, CNN, BBC, Reuters, Amazon Inc., Forbes.