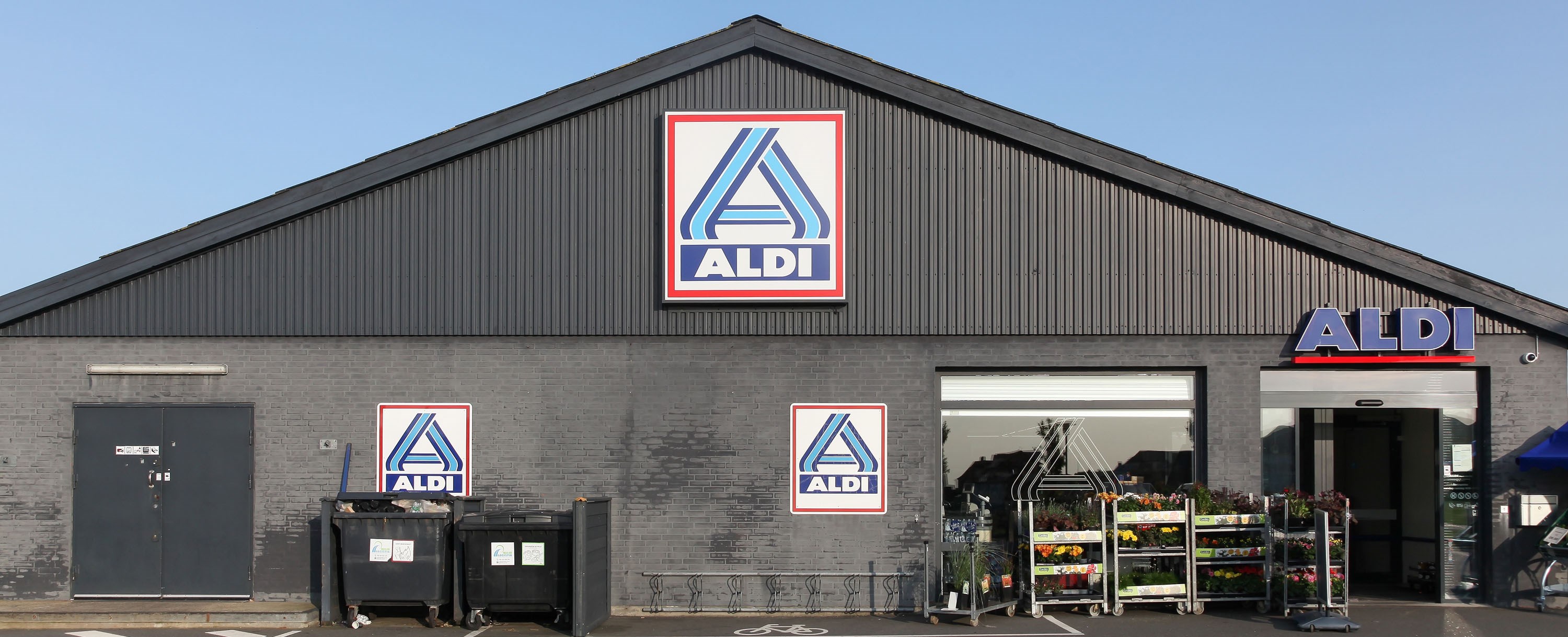 Aldi Denmark has an accumulated loss of DKK 4 billion
It is no secret that Aldi Denmark has been under pressure for many years, and that the money has flowed out, while the German owners have poured new capital into the discount chain - a total of around DKK 4 billion, according to Børsen, a newspaper.
Last year, it was a deficit of DKK 342 million, nearly ten percent of the total turnover in Denmark! Nevertheless, CEO Finn Tang claims that he is quite satisfied:
"After several years of challenges, we have succeeded in reversing the trend, so that in 2020 we deliver a result that is 33 per cent. better than in 2019. The revitalization plan follows the expected timeline and based on the investments and initiatives made in the financial year, the result is better than expected," he tells the Danish press.
"2020 was in many ways a special year. Our stores have been open through all closures, and it has required great readiness for change, especially from our store staff, to comply with all the new rules and restrictions and ensure security for customers and colleagues. At the same time, they have managed to streamline operations, and this is clearly evident in the accounts."
In 2019, the deficit was on the wrong side of half a billion and has thus improved by 170 million. Revenue grew from DKK 3.6 billion. DKK to 3.9 billion. The other large grocery groups also experienced similar growth in 2020, when Danes did not have the same opportunity to travel or eat out.
Hoping for a plus
"It may sound strange that you can be satisfied with a three-digit million deficit, but for us it is a turning point and a significant milestone. We follow our long-term plan to go from minus to plus, and the first step was, so to speak, to put a plug in the hole," Finn Tang points out.
"Our primary goal is to continue to increase revenue, and throughout the organization we work hard on a number of initiatives with this very focus. It is a long, tough move that requires both a state-of-the-art store concept, an efficient organization and a significant boost to our brand and reputation."
A key part of the revitalization plan is about updating and expanding the store network, where revenue continues to suffer from a large number of shabby and outdated stores. Aldi has 184 stores in Denmark this year and plans to move or rebuild ten of them according to the new and more modern concept.
Aldi should pull out
Aldi Denmark has lost a total of DKK 4 billion and burned cash on a large scale, while Aldi Germany is a very profitable company. It is quite strange that as fast as you cross the narrow border to Denmark, everything goes from heaven to hell.
This shows, if nothing else two things: Retail is detail and retail is local. Time and time again we see that it is not possible to make a blueprint in one market and implement it in another country.
Sometimes it works however, like Rema 1000 in Denmark, but it went completely wrong for Reitan in Sweden, and not least in Poland many years ago. ICA Sweden tried blueprint in Norway. It went very, very wrong with accumulated losses far exceeding Aldis loss in Denmark so far.
The best thing for Aldi and Denmark is probably that Aldi write down the loss and pulls out completely. Aldi will probably never get payback at its Danish stores. The reputation is too bad to repair in the short run.
Sources: Aldi Denmark, Aldi Nord, Börsen, Dansk Handelsblad, Retail News.