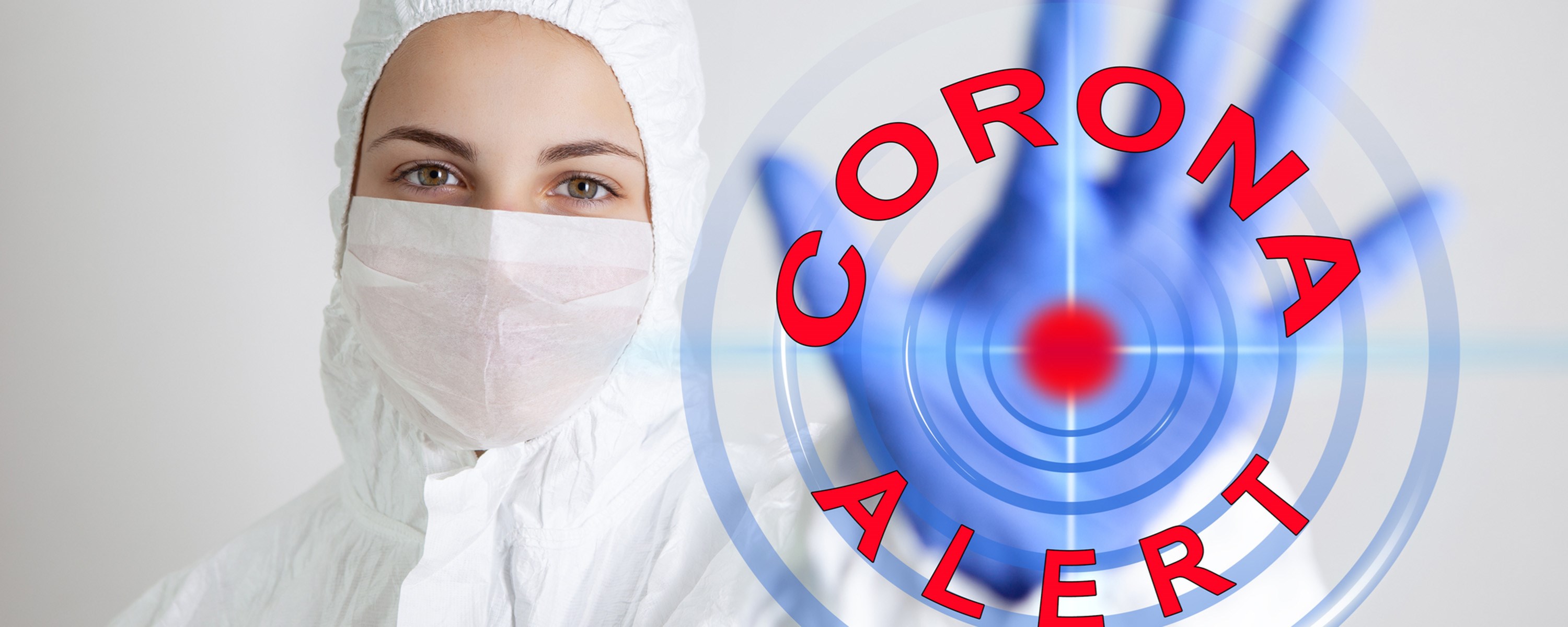 What food retailers should do during the coronavirus crisis
The food-retail industry plays a critical role in these uncertain times. Here are six actions food retailers should take to help their communities, their employees, and their business.
As of this writing the epidemiological numbers of COVID-19, caused by the coronavirus, are becoming outdated by the hour. While events are rapidly evolving, a few things are becoming clear according to Mckinsey, a highly acclaimed, global, consulting firm:
The disease is less fatal then SARS, but the transmission rate is one and a half to two times higher than the flu's, with various factors driving the ultimate local fatality rates.
Two scenarios are most likely: a delayed recovery or a prolonged contraction. Regardless of which scenario plays out, food retailers will need to think ahead and be prepared to act quickly.
Clearly, the top priority is saving lives; managing the business is a distant second.
This article, by McKinsey, recommends six actions that food retailers can take to continue doing what they do best—serve as reliable sources of food and essential items for people across communities worldwide—while also staying calm and executing rigorously in these uncertain times.
1. Protect your employees and customers
Food retailers must step up frontline hygiene and limit human contact as much as possible, using as much technology as possible. Several retailers are encouraging self-checkout, minimizing cash payments, stocking shelves only before or after store hours, and having drivers drop off deliveries at doorsteps rather than handing them to customers or going inside homes. Some franchisees have taken extra precautions, such as putting plastic tents around cashiers.
Several retailers have shown positive examples of employee and customer care. Chinese e-commerce giant Alibaba is sending coronavirus-testing kits and protective equipment to other countries. Grocery chains, including Ahold Delhaize and Lidl, are setting aside certain store hours to serve the elderly exclusively
2. Secure business continuity
Food retailers must keep the lights on stores and distribution centers must stay open, employees must continue to work, home deliveries must be made, and customers must be served. This has proven challenging, especially when schools and childcare facilities are closed. Equally challenging is meeting the enormous (700 percent or more) spikes in demand on e-commerce sites—with the associated struggles of getting enough delivery drivers, giving customers accurate delivery time slots, and keeping the IT systems running.
3. Get a realistic view of the local reality
The pace of recovery from COVID-19—and, consequently, the patterns in consumer demand—vary across countries and categories.
Some retailers are facing spikes in demand of up to 800 percent in over-the-counter cold and flu medicines and between 25 and 50 percent in food items. Within food categories, we've seen consumers in some areas buying fruit over beer—but, after a few days, returning to beer and snacks as they find themselves having to stay home for extended periods of time.
Certain store formats—convenience stores, for example—are seeing steep declines in sales, while others especially e-commerce players are experiencing a 700 percent increase in demand, and hence unable to fulfill customer orders.
Continually staying abreast of what is happening at a detailed, local level will enable food retailers to act appropriately and act fast. Many retailers are setting up some form of a virtual nerve center to control, plan, stabilize stakeholder management, address primary threats rapidly, and mitigate threats' root causes. Financial stress testing and a cash control tower are critical in any crisis.
4. Simultaneously manage demand and supply
The crisis has changed what an average grocery basket looks like: the exhibit shows the shifts in demand patterns in Italy. The supply chain is struggling to keep up. To restore the balance, we believe food retailers must simultaneously manage their commercial calendars and supply chains.
To be clear, this is not just a matter of paying close attention to critical steps in the supply chain—such as providing supplier credits, finding alternative sources of supply, pulling in extra shifts, and safeguarding in-store replenishment, warehouses, truck drivers, and last-mile delivery.
It is not just a matter of paying extra wages to secure flexible capacity to cover the peaks. These actions are, of course, important to ensure that retailers can fulfill peak demand. But it's just as important to manage consumer demand proactively.
5. Transform your business model to ensure that it is tech enabled and future proof
The crisis has accelerated many societal trends that were already under way: remote working, online shopping, tech-enabled retail, and localized supply chains. Even as food retailers address today's short-term challenges, they should take the time to rethink their business models to become more efficient—and, therefore, less exposed to shocks:
Stores. Can you make your store model cashless or virtually cashless? Can you replace the cashier-based model with a seamless no-checkout model? Are you using data to measure on-shelf availability in real time? Are you automating replenishment?
Supply chain. Are you embracing technology sufficiently in warehousing and transportation to reduce the burden on labor? Have you adopted machine learning in your forecasting so that you can spot abnormalities fast and adjust immediately?
E-commerce. Can you accelerate investments in a seamless online-to-offline experience and proactively shift spending to your online channel, in a model that serves the customer better and is sustainable over the long term? Do you have a scalable technological backbone and delivery network to flex up and down as needed?
Head office. Can you transform your head office into a flexible, remote-working team supported by tech and data? Are your systems able to handle the increased load and cybersecurity issues that come with distributed remote work?
6. Boldly reshape your ecosystem, including through M&A (mergers and acquisitions)
Experience teaches us that crises typically trigger new avenues for growth and M&A. What moves can you make now to serve your customers, your employees, and your stakeholders better for the longer term? Which growth avenues could you pursue?
As highlighted by a massive warning in recent days, many companies are struggling. Very few of them are food retailers.
Are there companies you could potentially partner with to keep them afloat while providing yourself with an opportunity to grow into adjacencies (such as food service)?
Is there room to expand your footprint and find new franchise models in the aftermath of the crisis?
Are there moves along the value chain and ecosystem, such as vertical integration, services, or payments, that have become more attractive?
What partnerships or acquisitions, such as tech companies and tech talent, could you pursue now that were perhaps more difficult before?
The answers will be specific to your country, your categories, and your customer positioning—but the opportunity to reset the strategic game board is substantial, particularly for companies that are cash rich and growth poor.