Unilever tests 4-day week
Consumer goods giant Unilever will trial a four-day working week in New Zealand to enhance worker wellbeing and boost productivity.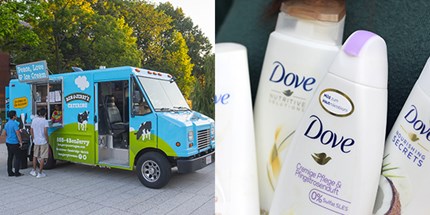 The multi brand owner of FMCG (Dove soap, Marmite, Lipton tea, Hellmann's mayonnaise, Ben & Jerry's ice cream, to mention a few) says it is exploring what the results could mean for Unilever on a broader, global scale in the future.
81 workers out of a total of 200 employees in total will be eligible to work for four days on full pay, New Zealand Managing Director Nick Bangs says in a statement Tuesday 1 December.
It is important to emphasize that the number of hours on the days you work should not increase: In other words, a 4-day week is being tested, which in principle should result in a reduction in weekly hours of 20 per cent. That's a lot!
Most of the staff are based at Unilever's Auckland headquarters and distribution center after the company closed manufacturing operations in New Zealand in 2015. Total turnover for Unilever NZ is approximately 140 million USD, a rather small company in this context.
No longer fit for purpose
Norway
In Norway, Stavanger municipality will test a 6-hour day for some occupational groups next year.
The Norwegian dairy producer Tine (almost a monopolist in Norway), has tested a 6-hour day in one dairy for many years, but is now back to tariff-fixed hours- not without large protests from the workers
Neither Unilever Norway nor other players in the grocery industry see the 4-day week as a current issue right now. Maybe they are waiting for the results from New Zealand?
"The old days of working are outdated and no longer fit for purpose," says Bangs.
"Our goal is to measure performance on output, not time."
The trial, which starts this month and will run for a year, is limited to New Zealand at this stage.
Unilever will work with Sydney's University of Technology Business School to measure results and will explore the possibility of what it could mean on a broader scale. If successful it could potentially be broadened to Unilever worldwide.
The company intends to share lessons from the trial with other New Zealand businesses.
Covid-19 again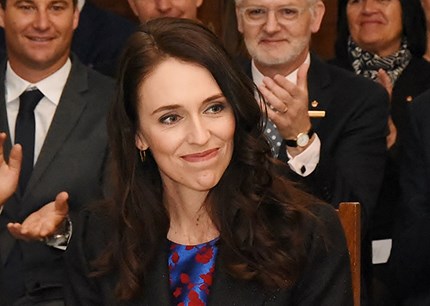 Bangs said momentum for a four-day week has grown after the Covid-19 pandemic led to an upheaval of standard working practices.
"Maintaining competitive edge, increasing productivity, and improving wellbeing sit at the heart of the four-day week. This is about removing the barriers that limit value creation and slow us down. It is very much an experiment. We have made no commitments beyond 12 months and beyond New Zealand. But we think there will be some good learning we can gather in this time," Bangs, CEO New Zealand, stresses.
There is no manufacturing in Unilever New Zealand and all the staff are in sales, distribution, and marketing.
A shorter working week has been debated for a while in New Zealand with estate planning firm Perpetual Guardian making headlines last year for pioneering the idea and declaring it had seen big productivity increases.
The idea gained momentum this year when Prime Minister Jacinda Ardern (Labor Party) encouraged firms to look at four-day weeks to offer flexibility to employees amid the coronavirus pandemic. The very successful and highly acclaimed head of state in New Zealand also believes 4 days a week may help boost domestic tourism while international borders remained shut.
"When the prime minister talked about it in the context of what the future of work would look like, that was encouragement for us," says Bangs.
However, the New Zealand government has not taken the idea on board in its offices yet.
Sources: Unilever, Reuters, Bloomberg, and others.