The 5 top stores you must visit in 2020
IGD, a British think tank, visited 1,000 food retail stores in over 45 different countries in 2019. Here you can read of some of the best stores to be on your must-see list in 2020.
IGD's pick of stores includes locations in Europe, Asia and North America, along with Africa and Latin America. Both global and national retailers are featured, in addition to smaller, local operators.
Among the leading retailers, Walmart takes the spoils this year, with three stores featured. These include new concept stores in Canada, Mexico and the UK.
Themes shaping format development
There has been no shortage of new store developments over the last year. Alongside a stream of new openings, retailers have also been investing in remodels and major renovation projects.
While many of these developments are often unique and related to individual retailer strategy, IGD has identified several themes shaping format development.
The advancement of design-led retail
The growing role of foodservice concepts
The evolution of hard discount retailing
The development of specialist formats
Omnichannel integration
Towards a tech-driven retail future
IGD's five top stores
Western Europe: Aldi Local, London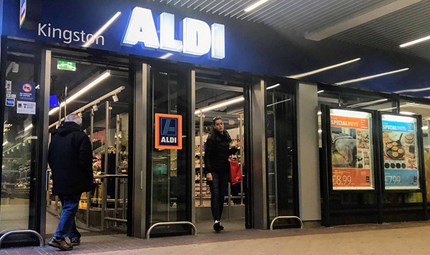 Aldi has subtly flexed its standard format to respond to the challenges of operating in London, with the introduction of its new banner 'Local'. At 600 sq. m, the store is around half the size of a standard Aldi.
The SKU count has been reduced from 1,800 to 1,500, removing non-food Special Buys and large pack sizes. Aldi is trailing ways to make the experience more convenient for city shoppers, introducing self-service checkouts, shorter till conveyor belts and removing baskets.
The Aldi Local format shows how a standard discount proposition can be adapted to suit an environment it doesn't usually operate in.
Central and Eastern Europe: Fresh Bazar, Bucharest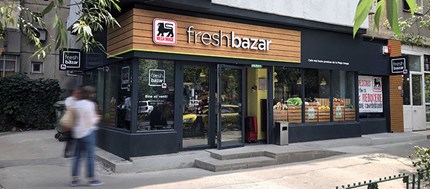 Ahold Delhaize's Mega Image launched its latest concept in Romania, Fresh Bazar, in July 2019.
Fresh Bazar is an exciting new format, which combines an extensive assortment with a contemporary look and feel. This helps it stand out from competitors and win shoppers.
IGD were impressed with how the store maximizes space, while catering to multiple shopper needs.
North America: Walmart Supercenter, Toronto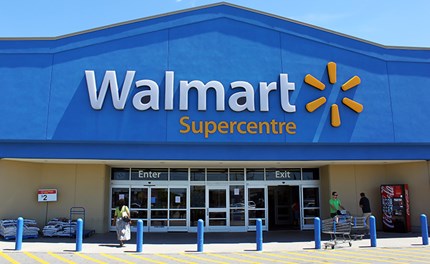 Earlier this year, Walmart Canada launched a new hypermarket format. The new concept aims to appeal particularly to younger customers and families.
Taking an existing store in Toronto, Walmart remodeled it with a revised layout, integrated new technology systems, a wider range of third-party partnerships and an updated product range.
The format was created to suit urban locations, an area where Walmart is relatively under penetrated. A special feature of this store is the Fast Lane, a dedicated checkout lane for My Walmart App users.
Asia: FamilyMart, Taipei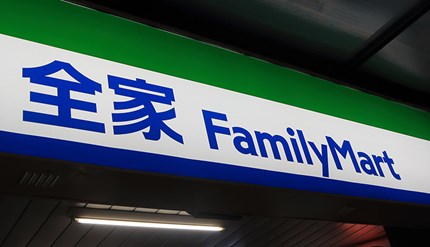 Following the opening of its first futuristic convenience store in 2018, FamilyMart Taiwan has launched its second smart store. It optimizes elements of the first and expands into new areas.
The store is powered by five major innovations: smart coffee machines, smart vending machines, 5G internet connection, facial recognition payment and smart customer service machine.
In addition to the above highlights, the store has self-checkout counters and electronic interactive shelves. It is estimated that these technologies will save 4,000 hours a year.
Africa: Pick n Pay, Johannesburg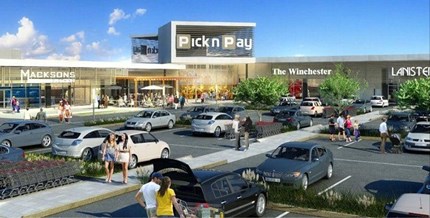 Pick n Pay on Nicol was renovated in October 2019, bringing the impressive flagship store up to date. The redesigned 3,900 sq. m store features a completely renovated layout with an expanded cafe, pharmacy and convenience food sections.
Building on Pick n Pay's long-standing strengths in fresh, the next generation store has upweighted this part of its offer. This part of the supermarket is enhanced through the introduction of its new LiveWell private label range and an expansion of its plastic and packaging-free section.
Beside the core elements of the supermarket offer, Pick n Pay on Nicol adds key foodservice products and counters to create destination appeal for shoppers.