Norwegian government impose measures, but drops a ban on price discrimination in the grocery retailing
The government wants more control over the purchase prices and makes access to retail space easier. But it will not refuse the suppliers to give the chains different prices.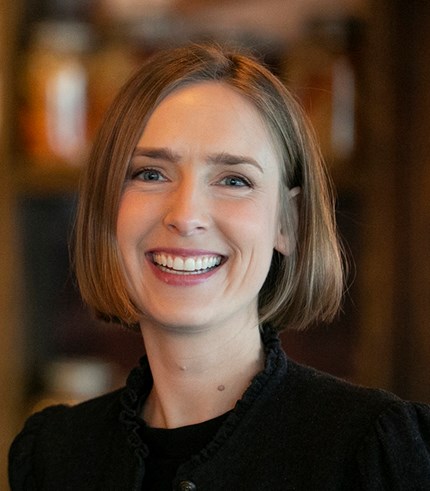 Despite a worry for the competition in the grocery market, Minister of Trade and Industry Iselin Nybø will not impose a ban on price discrimination in the Norwegian grocery industry.
In a Cabinet meeting on 19 June, she presented the government's parliamentary report on competition in the grocery industry.
Nybø says that the work on the Parliament report has shown that there is a risk that customers pay more than they should need for groceries.
"Norway has higher prices and smaller product ranges than our neighboring countries. The government will do something about this, and we are now proposing several measures," says Nybø.
In the past two years, the Government has given the Norwegian Competition Authority NOK 6.5 million and NOK 8.5 million to strengthen enforcement of the Competition Act in the grocery industry. One of the measures in the new parliamentary report is to introduce a division that can follow the industry on a permanent basis.
"With this initiative, the Competition Authority can maintain the strengthened enforcement of the Competition Act, increase market surveillance, and consider several measures that can lead to more competition," says Nybø in press release.
Price discrimination
In November last year, a review from the Norwegian Competition Authority showed that NorgesGruppen consistently receives better conditions from the suppliers than Coop and Rema 1000. For some goods, the price difference is over 15 per cent.
In connection with this, the government has considered whether they should introduce a prohibition on price discrimination in order to improve the competition, which both market players and several researchers have called for. Several research reports have been written on the topic, with different conclusions.
In January, a government appointed expert group came up with a report stating that such a ban could result in higher prices for consumers, whereas other reports have concluded differently. Now it is clear that the government will not introduce such a ban.
The grocery market is important
Few markets have as much to say to most people as the grocery market. A well-functioning grocery market is characteristic of consumers having good access to a wide range of good quality groceries in different price categories.
The government wants better competition in the value chain for groceries, and in the report, the government proposes several measures that can lead to better competition.
The government will:
Introduce a permanent focus on groceries in the Competition Authority
Ask the Competition Authority to strengthen the control of differences in purchase prices in the value chain for groceries through annual surveys
Aim to introduce requirements for basic disclosure from suppliers operating with large differences in purchase prices
Establish a grocery supervisor to enforce the law of good business practice
Assess competitive perceptions of the market power of the grocery groupings in several markets, and whether there is a need for new remedies or changes to the current regulations
Assess whether competition supervision can be taken as explicit supervision in the Planning and Building Act
Chart the extent of competition-restrictive behavior that limits access to retail space
Figure out the implications of introducing a standardized competition test when establishing new stores
See how it can facilitate competition from neighboring markets in the grocery value chain
Investigate whether there is real access to wholesale services for new entrants
Assess the need for regulation of access to wholesale services, and how such a regulation can be designed
Monitor profitability and company structures in the grocery value chain
Continue to work with the knowledge and recommendations from the report from Oslo Economics and Oeconomica on market effects of the division of large public contracts
Survey the scope of exclusivity agreements between grocery groups and suppliers, and assess how such exclusivity agreements affect the range of products consumers receive in stores
Evaluate competitive conditions of franchise contracts in the grocery market
Determine whether there is a need for new tools in competition policy to deal with potential future competition challenges created by the commercial and technological developments