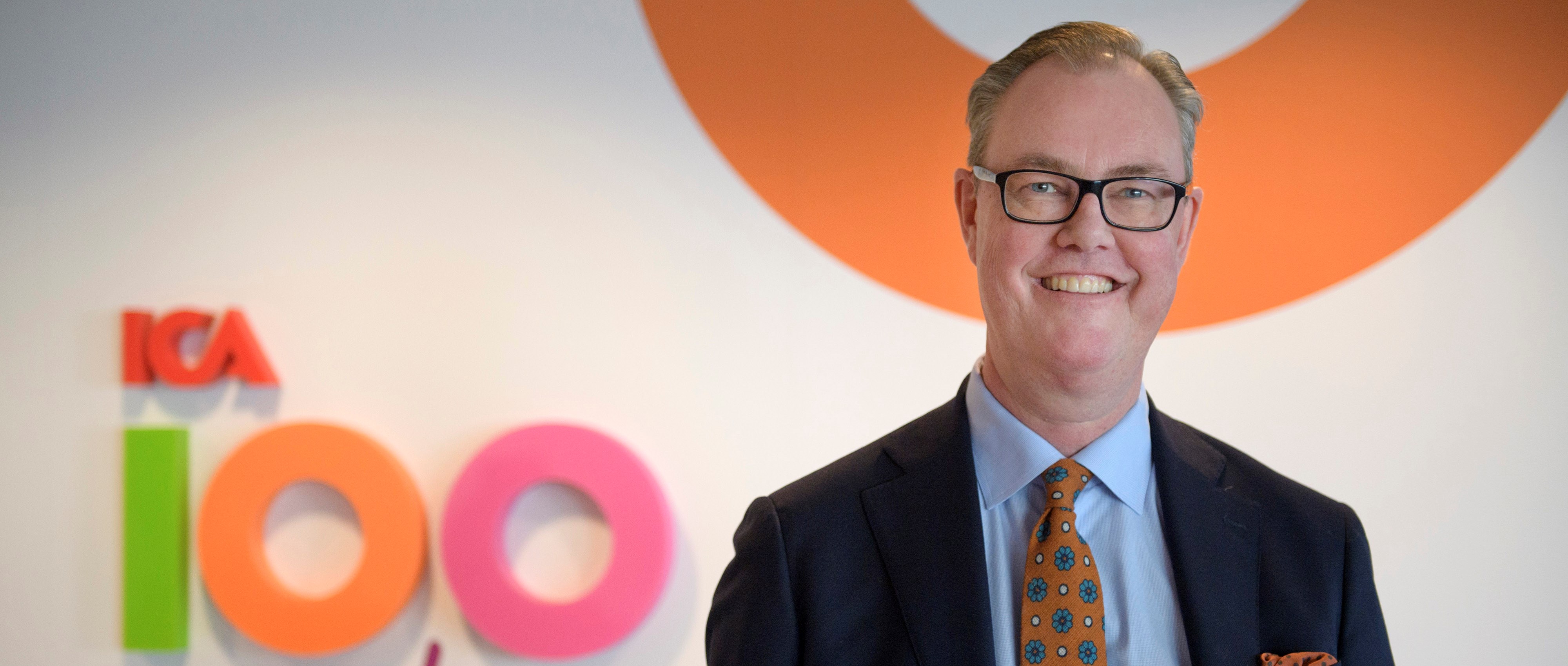 ICA shares are down despite strong growth in Q1
It seems investors do not care that ICA Sweden had more than 8 per cent growth in Q1 2020 - which is huge in grocery context. The reason, of course, is the Corona-crisis.
The growth is due to a combination of hoarding, less travel among consumers, fewer restaurant visits and more eating at home.
ICA's competitors experienced a similar situation and market shares do not appear to have moved to any degree.
Hence: In the second quarter, investors expect the growth curve to move downward and therefore the market lower ICA's stock values by more than 3 percent after the CEO, Per Strömberg, presented the first quarter on Wednesday (April 29).
Nevertheless, the ICA Group in Sweden is a money machine and has been for many years. That trend may seem to continue.
A number one position in Sweden, combined with good governance and long-term strategy, yields results. 30.3 billion in revenue and 1.3 billion in operating profit is strong in a grocery context. In addition, of course, very many of the merchants in ICA make good money.
In many communities in Sweden, ICA merchants are among the top earners. The purchasing cooperation ICA is undoubtedly a very successful concept - in Sweden.
In Norway, however, the group failed in running a fully integrated grocery chain, as did German owned Lidl.
Consolidated net sales amounted to SEK 30,366 M (28,098), an increase of 8.1 percent.
Operating profit excl. items affecting comparability were SEK 1,310m. (1,125)
The Group's sales and operating profit have been (very) positively affected by the ongoing covid-19 pandemic.
Profit for the period amounted to SEK 976m. (813) – up 20 percent.
Earnings per share were SEK 4.83. (4.02) up.
Halve the climate footprint by 2030
The current climate target is soon to be history. ICA aims to reach net zero climate emissions from own operations in 2030.proclaims Strömberg.
According to the management, an ambitious and responsible climate policy is based on leading climate research and the Paris Agreement.
ICA has previously included suppliers in the sustainability work and will now intensify the work by also adopting the ambition to reduce the climate impact from its customers' (ordinary consumers) purchases of food by 2030 with 50 percent or more.
"Otherwise, many efforts are under way to deal with the ongoing crisis. For example, it may be to simplify food and pharmacy purchases through new home delivery and ordering services and to support local producers. In addition, there are many local initiatives that ICA traders implement. We can also mention our recently announced collaboration with the Red Cross for home delivery of food and pharmaceuticals to risk groups," states Consensus Manager Per Strömberg. He adds:
"We are reporting today a very special quarter, marked by a pandemic with a global impact none of us have experienced before. For us, this meant a sudden and massive increase in sales pressure with (massive) hamstring of products, which during a period created major challenges for the entire business. Even though this very intense period is over, the effects of the ongoing covid-19 pandemic are likely to characterize society and our business for a long time to come."