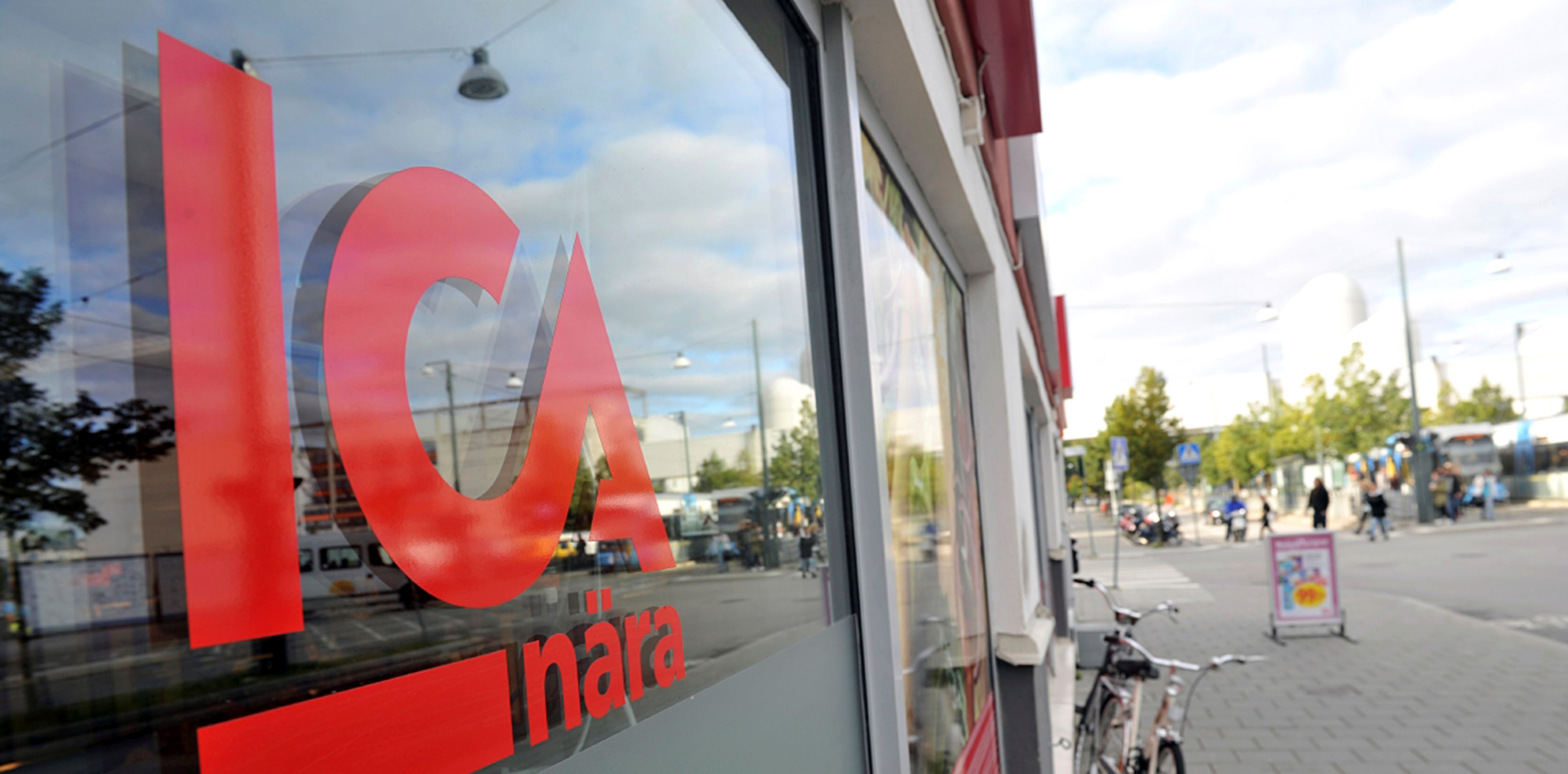 ICA is disappointing the market
The grocery giant in Sweden, Ica, did not quite reach the expected result, with recurring costs weighing on the company's Swedish operations. Like industry colleague Axfood, which also opened its books last week, the Ica share fell on the Stockholm Stock Exchange on Thursday morning by six per cent.
ICA's operating profit was SEK 1,249 million for the fourth quarter of 2019.
The average of five analysts' estimates, which Infront compiled, was SEK 1,328 million.
The adjusted operating profit amounted to SEK 1,267 million. Here, the average estimate was 1,328 million.
Positive volume growth
Food price inflation was lower in the last quarter of the year at the same time as the Ica stores' sales growth adjusted for calendar effects in 2019 was highest during the fourth quarter.
"Overall, this led to positive volume growth for the first time since the beginning of 2019," says CEO Per Strömberg.
Digital costs
Digital investments pressed margins. Ica's operating margin in the fourth quarter was just below analysts' expectations, but higher than the same period last year. Continued investments in digital business development and e-commerce pushed results down.
The operating profit includes non-recurring items in Ica Sweden with approximately SEK 50 million. The year before, structural costs of SEK 150 million were included in Ica Sweden's earnings.
Increased dividend
The Board of Directors proposes a dividend of SEK 12.00 per share for the full year 2019, in line with the analysts' average estimate of SEK 11.95. The year before, SEK 11.50 per share was distributed.
Customer influx increased in all store formats, both for the entire year and the quarter, and most in the larger stores.
"Our growth in the quarter and for the whole year was in line with market growth", concludes Per Strömberg.
E-commerce is increasing 25 percent
Ica's online sales continued to increase. At the end of the period, 302 Ica stores were connected to the e-commerce with home delivery of grocery bags and 632 stores offered a dinner solution.
In total, e-commerce grew by 25 percent in the quarter compared to the same period last year, compared with total online sales for food in Sweden, which increased by 17 percent in the fourth quarter.
Fourth quarter 2019
Consolidated net sales amounted to SEK 30,850 M (30,069), an increase of 2.6 percent
Profit for the period amounted to SEK 915m (930)
Earnings per share were SEK 4.52 (4.61)
Cash flow from operating activities amounted to SEK 3,096 M (2,244).
ICA Gruppen's Board of Directors proposes a dividend for 2019 of SEK 12.00 per share (11.50), corresponding to 70 percent (63) of net profit for the year