Denmark is considering gradual reopening after Easter
Denmark will not open the borders, although there is optimism about the gradual opening of workplaces and educational institutions, says Mette Fredriksen, Denmark's prime minister.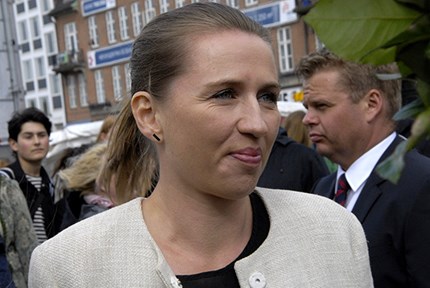 The optimism in Denmark, as in many other countries fluctuates a lot. Therefore, the heading from the Danish prime minister has been changed from The Prime Minister will reopen Denmark after Easter to the more conservative Denmark may begin a gradual reopening after Easter.
Prime Minister Mette Frederiksen stressed this at a press conference on Monday this week and underlined that nothing is decided.
'We are discussing internally in the government and with the parliament different options for the future,' is really what she means.
Staying together
The reopening also depends on the Danes continuing to "stand together by staying away" in the period until then:
Mette Fredriksen
Mette Frederiksen is a Danish Social Democratic politician who from 27 June 2019 is Denmark's prime minister.
Frederiksen has been chairman of the Social Democracy since 2015, and was Minister of Labour and Minister of Justice in Helle Thorning-Schmidt's governments between 2011 and 2015.
"When we must go to work, educate and go to school, it must happen at different times of the day. We must avoid rush hour traffic, and when we must go to work, it must be in a different way than before," says Mette Frederiksen.
She says the effort will be adjusted step by step so that one does not move too quickly.
"In other countries we have seen setbacks where more liberal measures have been introduced; that we would rather not want in Denmark."
Keep an eye on your employees
The Prime Minister applauds the business community for exhibiting a great social mind. But on the day the latest utility package was upgraded, there was also an appeal to the country's many business owners.
"It is important for me to send a signal to the companies. Keep an eye on your employees. If the positive development continues, then we can soon start entering the first cautious phase," concludes prime minister. Mette Fredriksen.