Danske Salling Group buys 300 stores in Poland – from British Tesco
"Discount is Salling Group's key to Poland," says CEO Peder Bank after the 181-million-pound deal with British Tesco was officially approved last week.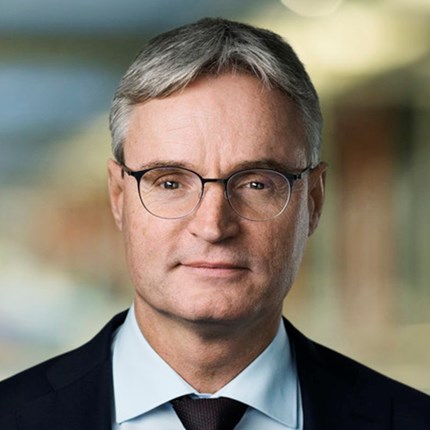 "We have a strong discount business there and almost double our turnover in Poland with the acquisition. We can get synergy right away as we become a bigger player and hence more interesting to suppliers," says Peder Bank to Finans.dk.
"The deal worth £ 181m will allow Tesco to focus on its other operations in central Europe, the Czech Republic, Slovakia and Hungary, which have better growth prospects and contributes more to the business," downstepping CEO in Tesco, David Lewis, declares.
In its last financial year, the 301 stores in Poland had a turnover of £ 947m and made a pretax loss of £ 107m, losing more than 10 percent per pound traded.
Tesco opened its first supermarkets in Poland in 1995, with store numbers eventually peaking at 450 two decades later.
Tesco has "always" had trouble overseas
It is a puzzle, but Tesco does not seem to be getting any good out of their foreign investments. The once admired supermarket chain has pulled out of several foreign markets over many years.
Salling Group
Salling Group A/S (formerly Dansk Supermarket A/S) is Denmark's largest retailer, with a market share of 34.9%.
It owns several chains of stores - Netto, Føtex, Bilka and Salling. All these chains operate exclusively in Denmark except Netto, which has expanded into Germany, Poland, Sweden and has made two unsuccessful attempts at operating in the United Kingdom.
Herman Salling founded Jysk Supermarked in 1960. Dansk Supermarked A/S was formed when Salling partnered with the A.P. Moller-Maersk Group in 1964.
On 1 June 2018 Dansk Supermarked changed its name to Salling Group.
The withdrawal from Poland follows the group's £ 8.2bn sale of its operations in Thailand and Malaysia in March and is a further retreat from its once towering global ambitions.
Many presume that Tesco before long will withdraw from all overseas markets and settle for UK, which is far from the ambitions of Sir Terry Leahy; CEO from 1997 to 2011, and the patriarch of Tesco's international strategy back then.
Tesco stores transformed to Netto
Peder Bank's plan is to convert most of the Tesco stores to Netto and thus set the bar for the discount market in Poland. 200 of the stores will soon be transformed into new Netto stores, while the last 100 will either be rented out or also transformed into slightly larger format Netto stores.
The Salling Group operates stores across Germany, Poland, and Denmark, with an annual turnover of approximately £7bn. All the stores acquired from Tesco will be rebranded to the Netto format during an 18-month transition period, added to Salling's existing chain of 386 stores in the country. The deal also includes the associated distribution centers and head office in Kraków.
Sources: Namnews, Tesco, Salling Group, Finans.dk, Reuters.