ICA: Accelerating online growth in 2020
The Swedish grocery giant ICA reports accelerating online growth so far in 2020, not least driven by Covid19. Turnover at the store level is also increasing for the same reason.
As we have mentioned several times this year. Grocery retailing is not among the industries that are losing out due to the global pandemic that has hit Sweden very hard in international comparison.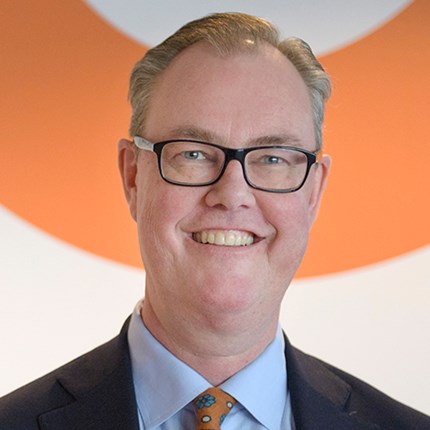 On ICA's capital market day last week CEO Per Strömberg stressed that the start-up of ICA Sweden's new online solution, which is being implemented to meet the rapid growth online, will have an estimated marginal effect of approximately minus 0.1 percent for ICA Sweden in 2021 and less than minus 0.1 percent in 2022.
"The new market conditions brought about by the Covid-19 pandemic have meant greater focus on value for money, new working methods, tougher requirements for functioning supply chains, a greater interest in health and sustainability, but above all 2020 has been characterized by accelerating growth in online," says Strömberg.
To meet demand, ICA Gruppen continues to invest in online. The next two years will involve several important steps in ICA Sweden's e-commerce. One of them is the platform change for customers and stores and another is the start-up of the new highly automated e-commerce warehouse in Stockholm in cooperation with the British online and warehouse specialist Ocado.
ICA announces that the investment level for 2021 is estimated to amount to SEK 3,500 million, which is lower than the year's level of approximately SEK 5,000 million. The difference between the years is mainly due to a lower level of investment in warehouse property in 2021.
The new normal
"ICA Gruppen is financially strong and has a clear strategy for the future. This makes the company well equipped to meet the new normal. In the coming years," argues Strömberg.
In the coming years, The ICA Group will focus on several updated strategic areas. The five main areas that affect all, or large parts of ICA is according to Per Strömberg:
Strengthened ecosystem around food
Data-driven transformation with the support of AI/AA
Transformation to reduce costs and build new capabilities
Make healthy choices easier
Development beyond climate neutrality (ICA claims to be climate neutral in 2020)
Private label
ICA's management is particularly clear in two areas: Omnichannel and private label will increase significantly in the years ahead.
"Our private label products enable us to improve our offering and the prices we offer our customers. ICA Gruppen works actively to offer current, attractive, and unique products within our private label product range. We work methodically based on customer input, sales data, and requests from the stores. We aim to ensure that ICA's corporate brand products are our customers' first choice by offering relevant and innovative products in each category, offering excellent, value-for-money products at different price and quality levels, meeting regulatory requirements and consumer expectations, and living up to our own values: ICA's Good Business, expanding the product range and freedom of choice. Innovation of private label products is one of the ways ICA Gruppen creates: unique products, stronger customer loyalty and profitability for the Group," emphasizes the management in a press release.