Salling Group sells 163 Netto stores
The Danish supermarket giant Salling Group withdraws from Sweden, which never became a success for the group.
Denmark's largest grocery group Salling Group leaves Sweden, where the group has 163 stores.
The 163 stores have been sold to the Swedish company CBS, which is better known as Coop Sweden.
This is stated by Salling Group in connection with the fact that the Group has presented key figures for 2018.
Focus on Germany and Poland
"At Salling Group, we are very pleased with the agreement, which means that we can increase investments in fewer markets and further focus our company on the benefit of customers in Denmark, Poland and Germany," says Per Bank, CEO of Salling Group.
Sweden no good business for Salling
Netto in Sweden has not been a good business for Salling Group, Per Bank admits to Finans, a newspaper.
The agreement with Coop Sverige implies that Salling Group delivers intermediate services during a given period after the completion of the transaction, while the stores are converted in coop-direction.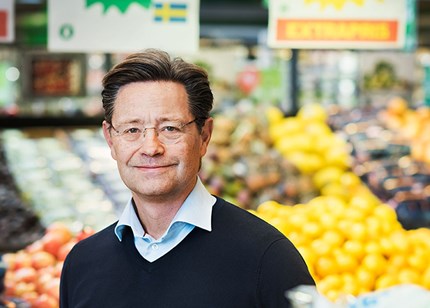 "Today we take a historical step when we in CBS go from 240 to 400 stores. Netto Sweden has, in an exemplary manner, built up a strong store network in southern Sweden, which we are now looking forward to investing in and further developing," says Christian Wijkström, CEO of CBS (Coop Butiker & Stormarknader AB).
2000 employees
Netto Sweden opened its first Swedish stores in May 2002, and the agreement to transfer the business also includes the 2000 employees in Netto Sweden.
Salling Group, which until last year was called the Dansk Supermarked group, has never really succeeded in running discount stores in the Swedish market. The chain has been running deficits for long periods, and there have been several replacements at the director's post.
The parties have agreed not to disclose the purchase price of the transaction scheduled to be completed during the summer.
The implementation of the agreement requires approval from the Swedish competition authorities.
Big thing for Coop
"This is the biggest thing that has happened in the Swedish grocery trade for 15 years. This means a lot to Coop, argues Christian Wijkström, CEO for CBS."
"Coop has basically been calculated out six years ago by our competitors. There is much still to be done but this deal is a good start to challenge our competitors. Netto's 163 stores in the country are generally located in residential areas in southern Sweden and usually measure around 700-1000 square meters of sales area and the stores are in good condition," says Wijkström to Fri Köpenskap, a newspaper.
"How much market share did Coop have before the purchase and how big is it after the acquisition?"
"In Sweden, in total, Coop has a 18% market share and Netto will add 2 percentage points to the purchase," notifies information director Tobias Rydergren to NHH.
"Salling says they got a very good price for the stores. How high was it?"
"We have agreed with the seller not to tell about the purchase price," Rydergren concludes.
Market shares in Sweden before and after the transaction
ICA
50,4%
50,4%
Coop
18,2%
20,4%
Axfood
17,2%
17,2%
Bergendahls
7,5%
7,5%
Lidl
4,4%
4,4%
Netto
2,2%
0,0%
Sources: Dagligvarukartan 2018, Coop, Salling.