Spanish Mercadona and Zara do well
Two of Spain's best-known high street names, both still largely family owned, announced record profits for 2018 last week.
Mercadona's profit was up 84% to 593 million euros in 2018 compared to 2017 writes Sur, a Spanish newspaper.
The company is best known in Norway as a model for the management of Coop when Coop Extra was under planning a few years ago. In contradiction to Coop, Mercadona invests heavily in internet.
Mercadona, the country's largest supermarket chain, said from its headquarters in Valencia, that its sales last year grew six per cent to 24.3 billion euros.
For the second year running, it is also Spain's top-selling company in all sectors. The company now has 27 per cent market share in the Spanish grocery market, three times its nearest rival.
1.600 Supermarkets in Spain – increased online trade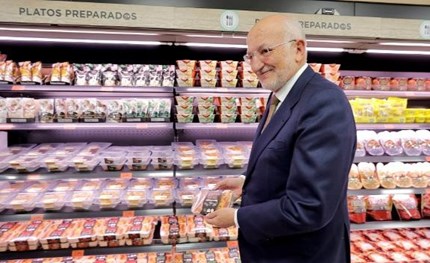 The president and founder, Juan Roig, says that despite a 1.5 billion-euro investments in updating its store format, earning after costs rose 84 per cent to 593 million euros. Two years ago, Mercadona announced record 636 million gains but this dipped in 2017's results as the investment started to kick in.
400 shops were updated last year and by 2023 Mercadona hopes to have all shops with the new look. With 1,600 supermarkets across the country, Mercadona says it wants to put more money into its online business in the coming years. It also wants to grow the number of its stores offering ready-made meals.
3,4 billion in profit – 27 percent growth online for Zara owner
Zara owner Inditex reported a 2 percent rise in full-year profit last week as it launched Zara online into 106 new markets in November and benefited from favorable comparisons to unseasonably cold weather last year, according to Reuters.
The world's biggest clothing retailer reported profits of 3.44 billion euros on sales of 26.15 billion euros, slightly lower than analysts' expectations.
Unlike many in the troubled apparel sector, Inditex has been able to avoid heavy discounting thanks to its tightly controlled inventory and strong brands.
Online sales grew by 27 percent in 2018, reaching 3.2 billion euros, or 12 percent of sales. Inditex estimated total like-for-like sales growth of between 4 to 6 percent for this financial year, writes Reuters.
The world's sixth-richest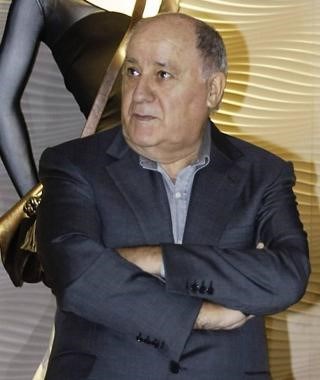 The multinational textile conglomerate owns such brands as Zara, Massimo, Dutti, Pull&Bear, Bershka, Stradivarius and Oysho.
Inditex's new policy is to pay out 60 percent of profit in ordinary dividends, up from 50 percent previously.
The biggest beneficiary of the retailer's new dividend policy will be founder Amancio Ortega, who owns a controlling stake in the company. He will get a dividend payout of 1.6 billion euros.
Ortega is the world's sixth-richest man, with a fortune estimated at $66.9 billion, according to the Bloomberg Billionaires Index.
Sources: Reuters, Bloomberg, Sur, Inditex, Mercadona.