The deal looks to have suffered a mortal blow.

Clive Black, analyst at Shore Capital
Asda & Sainsbury's: No deal – says British competition authorities
The proposed £12 billion merger of Sainsbury's (J Sainsbury plc), and Asda (Walmart) could lead to higher prices, a poorer shopping experience and reductions in the range and quality of products offered, fears The Competition & Markets Authority (CMA) in UK.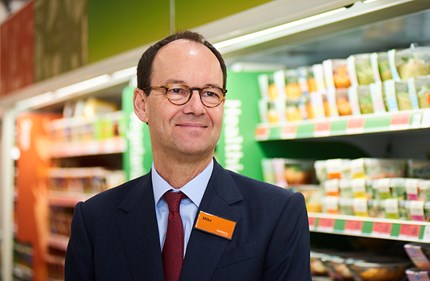 CMA also raises concerns that the merger can drive up the price of petrol at a "large number" of Sainsbury's and Asda petrol stations and reduce the quality of service for online customers. The regulator says that it has identified 600 local areas of concern.
The ruling is (probably) a fatal blow to the deal and of course to Mike Coupe, CEO of Sainsbury's, who gambled he could persuade the regulators with his expertise in retail, charm and power.
He was terribly wrong and the shares in J Sainsbury plc has fallen severly after the standpoint of CMA was public.
"Inconsistent"
In a statement to the stock exchange, Sainsbury's and Asda claimed that the regulator had moved the goalposts and that its analysis is inconsistent with comparable cases.
"We fundamentally disagree with the provisional findings. These misunderstand how people shop in the UK today and the intensity of competition in the grocery market," Asda and Sainsbury's claim.
They argue that the regulator has ignored the cost savings for customers that it expected from the deal.
"A mortal blow"
The plan to create a group with 330,000 staff and £51 billion of revenues was announced last April. The businesses claimed that their merger would generate at least £500 million of synergies, lower prices to consumers, better-quality produce and more flexible shopping.
However, CMA has no confidence in the claims as of now. Nevertheless, "the companies and others now have the opportunity to respond to the analysis," says Stuart McIntosh, chairman of the CMA's inquiry.
Clive Black, analyst at Shore Capital downgraded Sainsbury's to sell, saying: "Whilst we need to see if Sainsbury's and Asda can argue and legally challenge the CMA's findings, the deal looks to have suffered a mortal blow."
Market shares in UK
Tesco 27,7%
Sainsbury's 15,9%
Asda 15,3%
Morrisons 10.6%
Aldi 7,5%
Co-op 5,3%
Waitrose 5,1%
Iceland 2,3%
Sources: Kantar, The Times, Reuters, CMA, Asda, Sainsbury's.