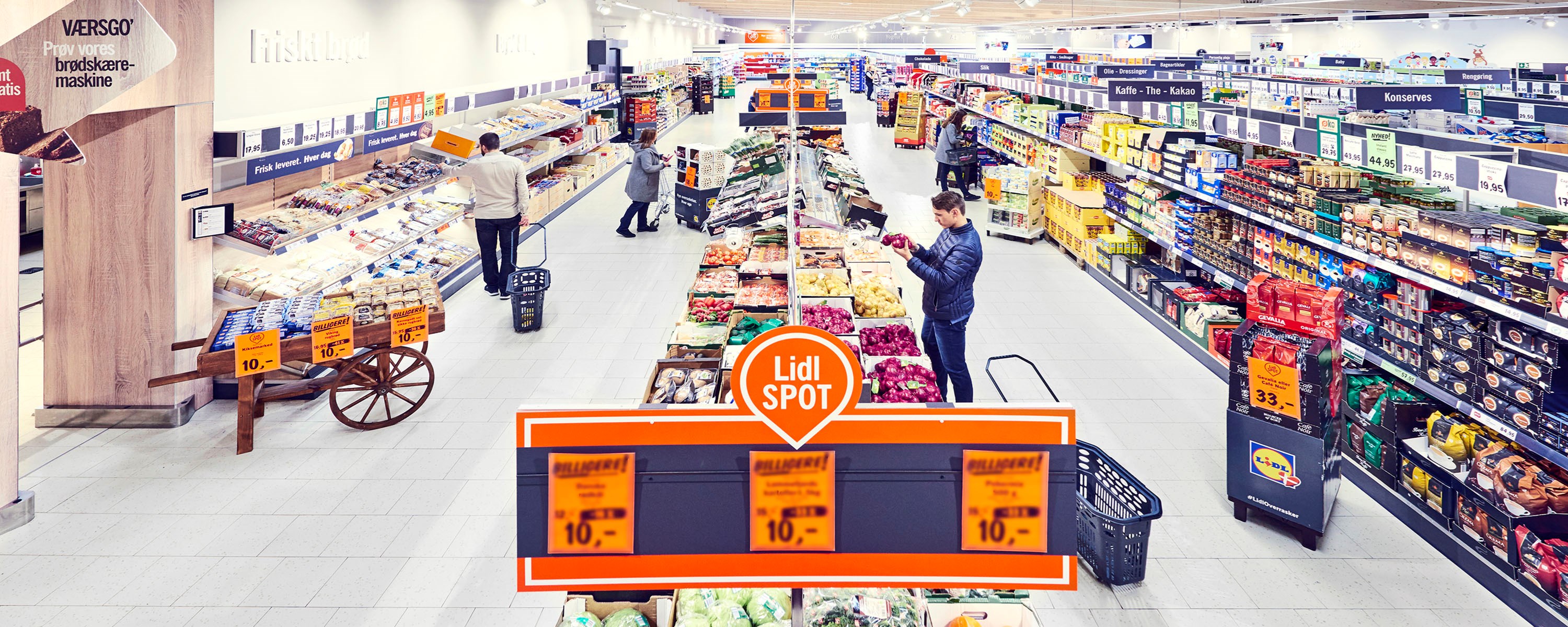 German Lidl is investing heavily in Denmark
Lidl tried to enter Norway several years ago with a likely, but undisclosed loss of several hundred million NOK. In Denmark, however, Lidl succeeds very well.
The German chain will open over 100 new stores in Denmark over the next five to ten years. That means doubling the number of stores.
The strongest competitor they meet is probably Norwegian Rema 1000, which succeeds well in Denmark, with double-digit growth rates in a market that is almost standing still.
Lidl Denmark invests 1 billion in 2019
The chain is aiming to open 10-15 new stores a year, says Lidl's Denmark manager, Dirk Fust, to FødevareWatch. Only in 2019 does this mean an investment of DKK 1 billion.
Lidl belongs to the international super league in the retail market. The German discount chain has over 10.000 stores in 30 countries and currently has 117 stores in Denmark.
"We have our biggest focus on Aarhus and Copenhagen", says Dirk Fust.
"As of now we only have five stores in Aarhus and 20 in Copenhagen, I think there is room for 60-80 Lidl shops in the metropolitan area. It is a big challenge, and it costs a lot of money to develop a store in Copenhagen, so it takes time."
Lidl is fighting with the other discount chains in the largest Danish cities, including Netto, which has over 100 stores in Copenhagen and more than 500 in the whole country.
300 new SKUs in Lidl
"Larger selection. Small prices. Even more to you". Such is the headline for Lidl's latest expansion of the product range with 300 new products, so the range now counts more or less 2,100 items.
The addition of new products is part of Lidl's vision of becoming the Danes' preferred shopping destination. This means, among other things, that the customers can make their entire weekly purchases in Lidl, according to CCO Mikko Forsström.
The formats are more like each other
Currently, there is a great willingness to innovate in the industry and the battle for the customers has intensified.
The boundaries between the formats are becoming blurrier, argues retail expert and director of Retail Institute Scandinavia, Dorte Wimmer.
That is a problem for the supermarkets in many areas, but also, potentially, open for new hard discount players in established markets.
Sources: Food Watch, Lidl, Rema, Salling Group RIS.