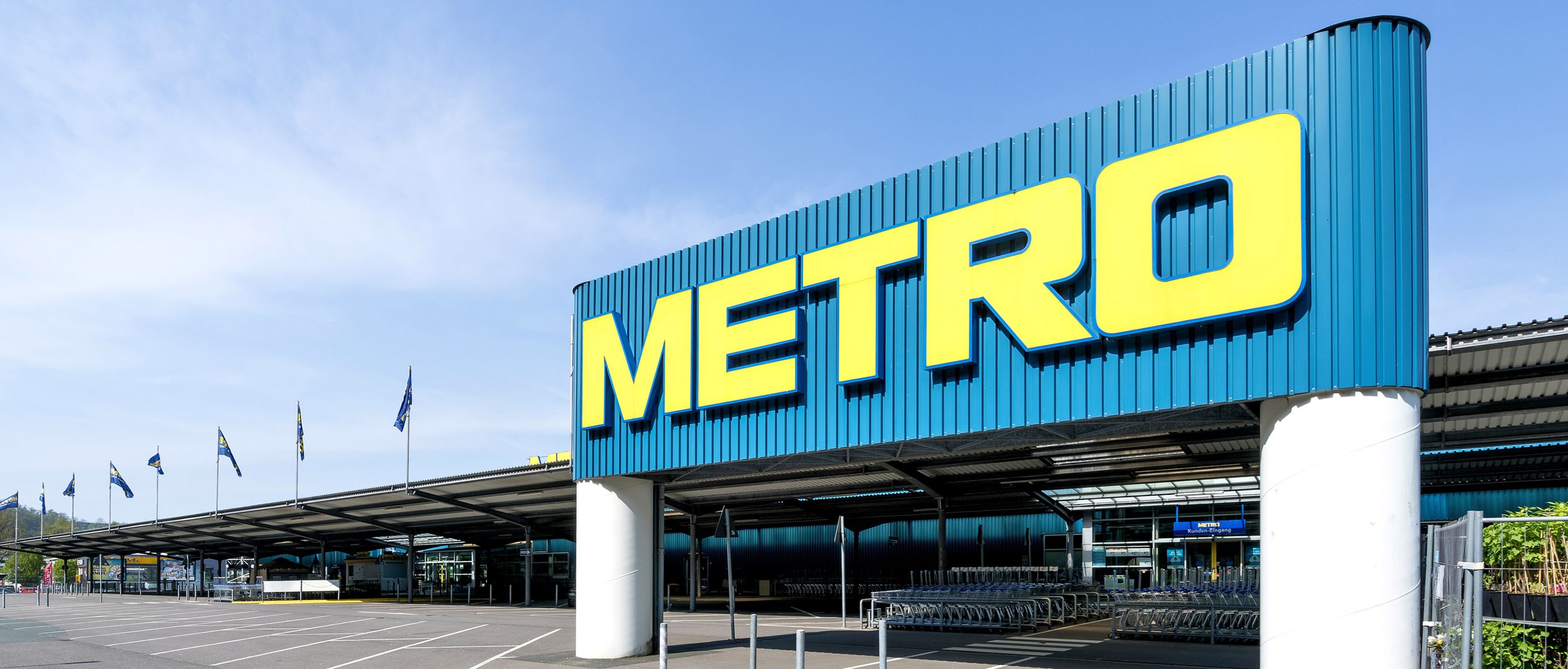 Metro AG sells Real hypermarkets
"Our decision to put Real for sale is met with interest," so we are optimistic, says CEO Olaf Koch. Metro announced late last week that it wants to sell Real, with 282 stores and 34,000 staff, to focus on its wholesale business.
Metro Facts:
Metro AG, formerly Metro Wholesale & Food Specialist AG, is a Germany-based international wholesale and food service business group and dedicated food specialist with a customer base in wholesale in approximately 35 countries in Europe and Asia. The Company business is carried out by two operating segments: the METRO Wholesale segment and the Real segment.
The Company operates also as a retailer in the hypermarket segment of German grocery retail market. The Company operates internationally under brands METRO and Real. The Company operates approximately 751 warehouses in 25 countries and approximately 79 delivery depots. The Company also provides foodservice distribution via Classic Fine Foods group, Rungis Express group and Pro a Pro group.
This comes as no surprise. For insiders it has been old news for months.
"Previous talks with interested parties had not failed, but they had not come at the right time as Metro worked on restructuring the troubled business. The fact is that we repeatedly have had expressions of interest shows that we can take up the journey again," Koch stressed at a press conference last week.
Koch did not comment on price, but bankers have played down speculations that it might attract Amazon and a price tag of up to 1 billion Euros ($1.2 billion). Bankers do not view Real as high on Amazon's shopping list. One said Real could be sold for "near zero at best", while another said Metro may have to pay to offload the business, according to Reuters.
Long downturn
First, Metro gave up its presence in several countries, especially in Eastern Europe - and in Denmark in 2014 after years of major deficits. The following year, the department store Galeria Kaufhof was sold and last year, the rest of the group was split into two parts: Consumer electronics and the wholesale grocery businesses. So, when the remaining 282 Real stores are (eventually) sold, Metro is a clean-cut grocery and catering wholesaler.
Professional customers only
"Real has made significant progress in its transformation process over the last three years. The foundation for a successful independent future has been laid. Metro thus fully focuses on wholesale business. Now we want to further intensify our focus on professional customers to harness the enormous potential, says Koch.
It is not possible to say whether there is any kind of coherence, but the American online giant Amazon has recently begun to invest heavily in wholesale companies in Germany!
As late as the beginning of this decade, Metro Group was number four in the list of the world's largest retail companies, but due to sales and restructuring the company is now far down the list.
Ironically, the Real chain also includes a two-digit number of department stores, which Metro purchased from the world's largest retail company, American Walmart, as it left Germany back in 2006, according to www.danskhandelsblad.de.
Independent future
As Metro Chief Chef Koch describes, some of Reals's stores have undergone a modernization in recent years. One of the latest upgrades is a fantastic food market hall in in Krefeld, which will soon be rolled out together with two other flagship stores elsewhere in the country.
One of two top executives in Real's management duo, Patrick Müller-Sarmiento, broadcasts the chain for an independent future: "Together with our employees, we have shown that we can inspire customers with attractive and modern retail concepts and digital platforms. Now we start a new chapter in Real's development, he says.
Metro Group declines to comment on potential buyers to Real.