Smaller formats and proximity shopping are ultramodern
LZ Retailytics forecasts that the smaller the format, the faster it will grow. Thus, small minimarkets are set to grow faster than large minimarkets, followed by small supermarkets, medium sized supermarkets and large supermarkets.
The development is explained by a higher store expansion rate together with higher like-for-like sales growth for the smaller formats. It shows an increasing preference for smaller store sizes in Europe overall and indicates a growing popularity for proximity shopping.
Average sales area is decreasing
Meanwhile, hypermarkets are reducing their sales areas, store networks and expansion rates.
This transition towards smaller formats is further highlighted by the fact that the average European full assortment grocery store is shrinking significantly in size. LZ Retailytics data shows that its average sales area has decreased by almost 5% in the last four years and will continue to do so over the next five years, albeit at a slower pace.
In fact, more than half of all hypermarket operators are reducing their average sales spaces in the period 2014-2022. This is a consequence of decreasing the sales area in existing stores, but also because most players are opening smaller stores than in the past and closing some of their larger ones.
Hypermarkets is "out"
The greatness of hypermarkets has long gone, while the small convenience store formats have crowned days in front of them.
Around a third of the hypermarket operators in Europe are forecast to have fewer or the same number of stores in 2022 than in 2014. These developments together result in the average European full assortment grocery store is shrinking significantly in size.
LZ Retailytics data shows that the average sales area of all European full assortment grocery stores combined has decreased by 4.7% from 658 sq. m in 2014 to 627 sq. m in 2018. LZ Retailytics forecast this trend to continue albeit at a slower pace, bringing the average sales area down to 612 sqm in 2022.
Magnit and dino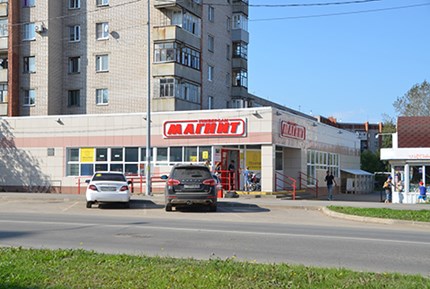 We must go to Russia to find the chain that is predicted to be the largest revenue growth up to 2023: It is Magnit, which is expected to increase sales by 3.6 billion euro, to just over 19 billion euro in five years!
In the list of high-speed jumpers, more well-known names are Tesco Express, Spar UK, and British Coop's Food Store, which uses 160 million pounds alone in 2019 on establishing 100 new stores and renovating another 150.
But it is an equally unknown name for most Scandinavians, Polish Dino, who are highlighted by LZ's analyst Daniel Johansson.
Dino stands for doubling revenue over the next five years to 3.32 billion euro. In the first nine months of 2018, Dino has opened no fewer than 120 new stores, bringing the total amount to 895 - with an average area of less than 400 sq.m.
Giants lose sales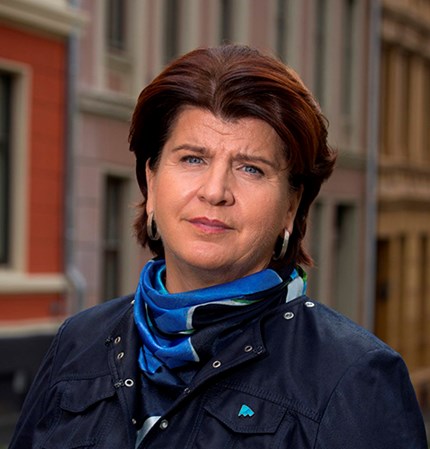 At the opposite end of the scale, LZ Retailytics detects negative growth in known large formats like French Carrefour, German Metro's Real chain, which is put up for sale, and in French Casino's Geant.
Carrefour is at risk of losing as much as one billion euro in turnover by 2023, according to the German research company.