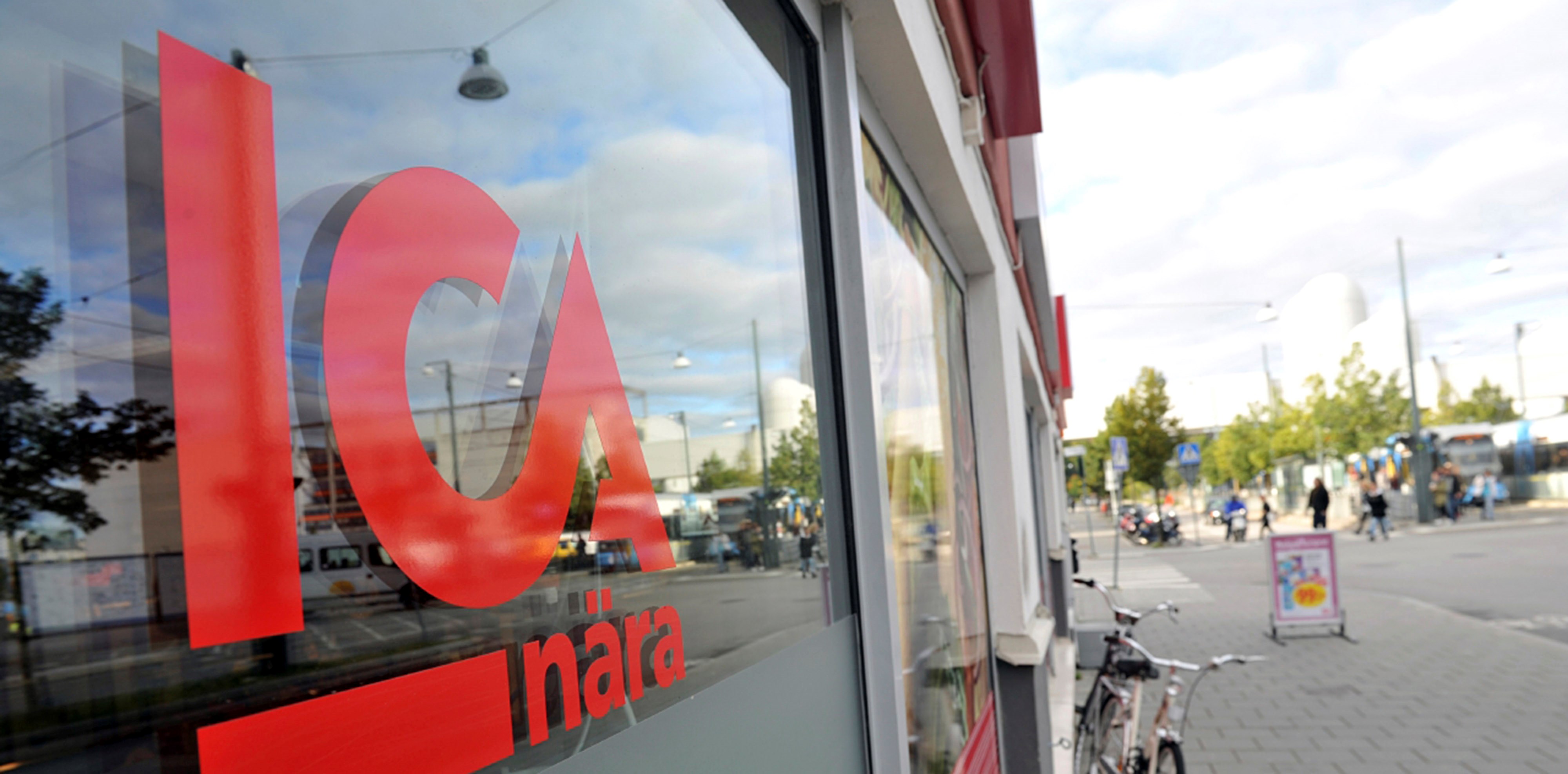 Strong report by Ica
The Swedish grocery giant, Ica, delivers a report where both earnings and revenues surprised positively in third quarter, ending 31. September.
Shortly after the presentation of results, the shares soared 10 percent. That is a lot for a grocery company in relatively stable markets. Investors are pleased with what they see right now - we can safely conclude.
Ica reports an EBIT profit of SEK 1,403 million for the third quarter of 2018. It is well above market expectations. The average of three analysts estimate, which Infront Data compiled before the report, was operating profit of SEK 1,393 million.
The adjusted operating profit amounted to SEK 1,499 million, the average estimate was 1.393 million. Revenues amounted to 28,846 million, against an average estimate of 28,443 million, the magazine Private Affärer writes.
Sales lift for Ica Sweden
Ica Sweden's sales in the third quarter amounted to SEK 20,730 million (19,869) and operating profit to 1,040 million (1,004). According to Infront Datas gathering of two analysts estimate, operating profit was expected to be 995 million.
"Good sales development, neutralized currency impact and a significantly higher profit sharing, shows that the performance levels in the major Ica stores have improved," says CEO of Strömberg.
Swedish disappointment turned to optimism
In the last two quarters, the profitability in Sweden has been disappointing. Currency, commodities and logistics have pressed the margins.
But in the third quarter it looks better and Strömberg is pleased with the development.
"We see above all a continued strong increase in customers and that is what basically drives our business," he says to Nyhetsbyrån Direkt.
However, Strömberg does not want to provide any forecasts for margin developments for the coming quarter.
Logistics costs are high
During the second quarter, the result of high logistics costs was heavily weighted due to large volume variations and lack of drivers.
Per Strömberg says the worst thing should be over.
" This volatility has been normalized, but the high fuel prices and the lack of drivers will remain," he said.
E-commerce grow 40 percent, but losing money
Ica's e-commerce continued to grow in the third quarter, up 40 percent compared with the same quarter last year, which is necessary for Ica to receive coverage for the costs it has taken in its e-commerce warehouse.
"In total, we have 260 stores that work with e-commerce and that figure continues to increase. Generally, e-commerce goes very well," announces Per Strömberg.
Currently, ICA loses money on e-commerce, and Per Strömberg will not predict when e-commerce breaks even.
"It will take a number of quarters until we reach critical mass," he says, adding:
"We can be pleased with developments in the third quarter - good sales, rising or stable earnings in all businesses and with continued high pace of e-commerce growth. At the same time, it is necessary to maintain a high rate of change to ensure continued good development in the next year and further into the 21th century."
Net sales: SEK 28,846 M (27,164)
Operating profit: SEK 1,499 million (1,380)
Profit: SEK 1,082 M (1,100)
Earnings per share were SEK 5.36 (5.45
Sources: Dagens Handel, Private Affärer, Reuters, Bloomberg, ICA.