Sainsbury's: Good top line growth - weak bottom line
Interim results on Thursday 11 November show sales across the Sainsbury group rose 3.1 per cent to £15.1 billion in the 28 weeks to 23 September 2018.
Pre-tax profit however slipped 40 per cent to £132 million, down from £220 million. Underlying profit rose 20.3 per cent to £302 million, driven by cost savings after the acquisition of the Argos business.
Headline like-for-likes sales rose 0.6 per cent over the period, which is lower than the 1.3 per cent like-for-like sales increase reported by Morrisons this week.
Running stores or lobbying?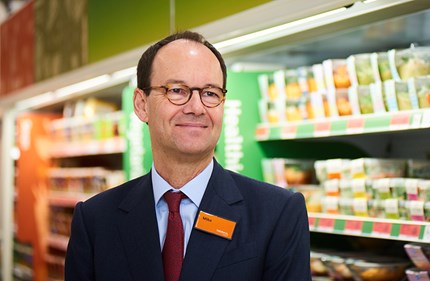 Is Mike Coupe, chief executive of J Sainsbury, spending too much time with City bankers and competition lawyers and not enough time in the group's shops?
As well as running the retailer, which has more than 2,000 shops and 185,000 employees, Mr. Coupe is trying to steer his proposed £12 billion merger with Asda through a full-blown Competition and Markets Authority investigation, writes Richard Fletcher in The Times.
If approved by the authorities and regulators, the merger will create UK's largest supermarket group, with a network of 2,800 Sainsbury's, Asda and Argos shops, pushing Tesco into second place in the British market.
Concerns among shareholders and analysts are growing that the mega-merger is distracting CEO, Mike Coupe, from the main task of running his stores. In a note on Sainsbury in August Clive Black, retail analyst at Shore Capital, highlighted poor shop keeping at the retailer level with a series of distressing photographs of empty Sainsbury shops across the UK.
Competitive market
"The market remains very competitive and we are transforming our business to meet rapidly changing customer needs," chief executive Mike Coupe said.
"We have fundamentally changed how our 135,000 Sainsbury's store managers and colleagues work and I would like to thank them for their ongoing hard work through this period. We have delivered a solid first half performance and profit has increased because we have delivered significant Argos synergies ahead of schedule. Sales of food and general merchandise were boosted by the hot summer, but general merchandise margins remain under pressure."
"Our strategy of offering customers a distinctive range of high quality and great value food has driven like-for-like sales growth at Sainsbury's. Where we have invested to lower prices, volumes and transactions have increased," argues Mr. Coupe and stress that Sainsbury's continues to engage constructively with the competition watchdog.
Sources: The Times, Retail Gazette, Reuters, Sainsbury's.