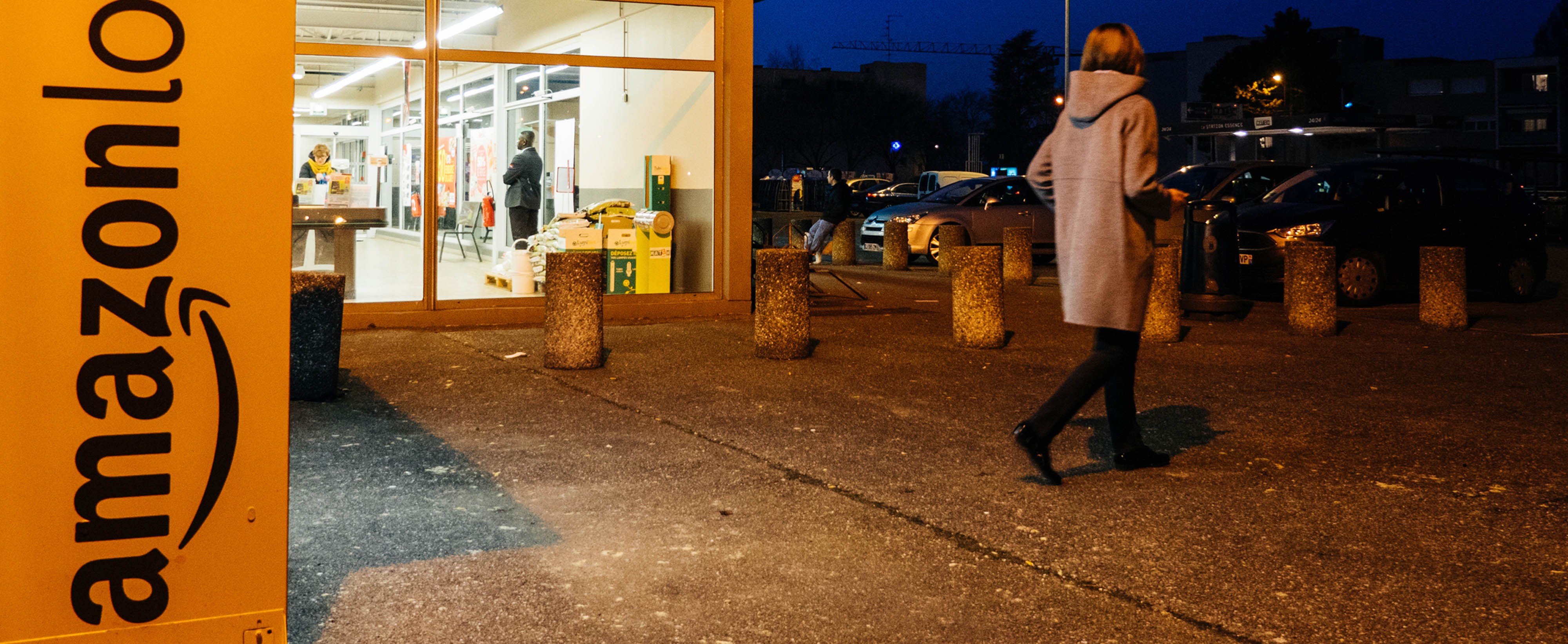 Shares in French Casino rise on an agreement with Amazon
Shares in the French retailer Casino surged Tuesday 27 March 27 after a deal with the internet giant Amazon was known.
In short, the deal is that groceries sourced from Casino's Monoprix supermarket division will be available in the Amazon Prime Now app and website through a dedicated virtual store. The deal has shocked the food retail industry in France even if the deal so far only applies to Paris.
"Who knows if this partnership may be the first sign of a closer collaboration in future between the two companies," says Tangi Le Liboux, analyst at French brokerage Aurel BGC to Reuters.
Since Amazon agreed last year to buy grocery chain Whole Foods Market Inc for $13.7 billion, expectations that it could focus next on Europe have spurred European and French retailers to try and improve their own online offerings.
Casino's rival Carrefour also announced in January that it will invest 2.8 billion Euros ($3.5 billion) in digital commerce over the next five years.
Everybody looks to Amazon
The U.S. e-commerce giant has made no secret of its desire to launch a grocery delivery service in France as part of global ambitions to expand in food retail. This has been known for a long time and Leclerc, France's biggest food retailer by market share, privately held operator Systeme U and Casino were all linked in recent months with Amazon, which has steadily been building its presence in France. It has run its Amazon Prime Now delivery service in the French capital since 2016.
"Everyone wanted to try and work with Amazon, but it's Monoprix which has won the day," Monoprix Chairman Regis Schultz told France's Europe 1 radio.
"Thanks to this unique partnership between Amazon and Monoprix, Casino Group reinforces its omni channel distribution strategy," Jean-Charles Naouri, chief executive of parent group Casino, said in a joint statement with Amazon.
Walmart does no sleep
The world's biggest retailer, American Walmart, is working hard to be in the front of future retailing and recently filed a patent for an online grocery shopping service that functions like the dating app Tinder.
The service would allow shoppers to accept or reject produce picked by Walmart employees, much like Tinder allows users to accept or reject potential dates!
As a Walmart employee packed the order, they would send shoppers three-dimensional images of the produce they had selected. Shoppers would get a notification to accept or reject the selected produce, based on the images.
It could solve one of customers' biggest gripes about online grocery shopping: that they don't get to select their produce and could therefore end up with bruised or discolored items.
Automation and knowhow will grow home delivery
"Home delivery is nothing new in the grocery business. Even this writer's grandmother got the local grocer to drive the goods home to her estate when she preferred this to picking up the goods herself. The new thing, however, is that the technical development and especially automation makes it possible to compete with traditional stores on price and quality," says Paul Clarke, head of business development at Ocado, the world's biggest food grocer on internet, to the Swedish business magazine Fri Köpenskap (www.frikopenkap.se).
Ocado is distinguished by its almost fully automated layers of thousands of robots picking goods next to something that can be described as a huge chess board.
"We are more automated than anyone else on the planet", agues Clarke. "We want to grow as fast as we can. We are almost 1,300 engineers and hopefully we are 1,700 at the end of the year. But we fight for the talents, especially within automation. There are many people working in IT, but not as many people who work in areas that interest us."
Food retailing is moving fast from low tech to high tech
It is not today's, but tomorrow's technological solutions that will determine success or not for e-commerce with food. Therefore, the retailers who succeed both with traditional stores and home deliveries in the future are most probably they who start training for tomorrow – today.