Walmart out of Brazil
Walmart Inc said on Monday that it has sold an 80 percent stake in its Brazilian operations to private equity firm Advent International. For Walmart, Brazil has been a nightmare.
The world's top retailer retreated from Latin America's biggest market Monday, selling a majority stake in its Brazilian unit to private-equity firm Advent International. Walmart will retain a 20 percent stake in the business after the deal, which will result in a $4.5 billion non-cash net loss in the quarter. The long-rumored sale is the latest move by Walmart to reshape its global footprint, following deals in the U.K. and India.
At first glance, Walmart's decision to pull out of a nation that analysts have long hyped as a "key", raises many questions. However, a closer look at Walmart's 23-year history in Brazil shows a disjointed, money-losing unit that struggled to connect with consumers. Frequent changes of top management and little ability to match French retailers Carrefour SA and Casino Guichard-Perrachon SA, the top two players in Brazil. The nation's punishing recession and political upheavals didn't help, but Walmart's Brazilian misadventure was deep-rooted, writes www.bloomberg.com.
Walmart has posted operating losses in Brazil for seven straight years after the aggressive, decade-long expansion left it with poor locations, inefficient operations, labor troubles and uncompetitive prices. (The Times). A source with knowledge of the deal says Walmart's operations in Brazil has not improved over the last two years, and it doesn't help that the country is in the middle of the country's harshest recession in decades.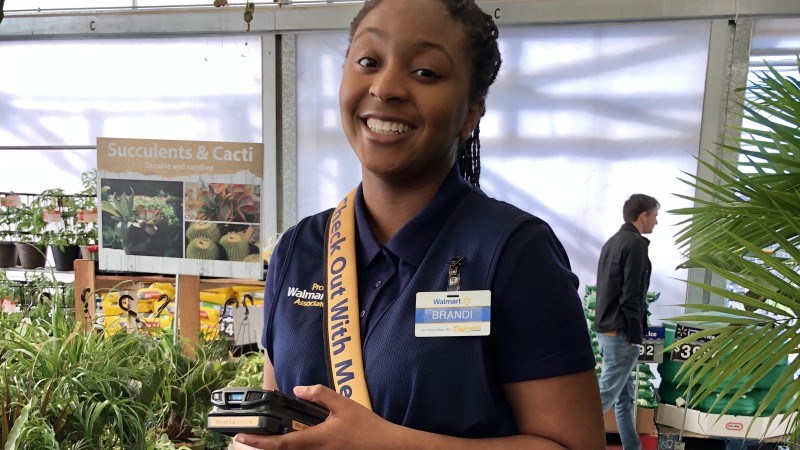 Walmart trying new things
"Walmart has struggled in the Brazil market for many years," RBC Capital Markets analyst Scot Ciccarelli says in a note. The deal allows Walmart to get "out of one of its most problematic regions."
Walmart entered Brazil in 1995 and had grown into the country's third-largest retailer following two major acquisitions in 2004 and 2005 and a period of rapid store expansion that came to a halt in 2013.
It operates 471 stores in Brazil, according to the company's local website. The Brazilian unit reported sales of more than $25 billion Brazilian real ($6.68 billion) in 2017.
Walmart struggles internationally
The world's biggest retailer is trying to catch up with competitors ranging from German discount grocers Aldi and Lidl, to Amazon in key markets, but so far with limited success. Walmart's underperforming international business made up less than one-quarter of total revenue of $500.3 billion in fiscal 2018. To fix its international performance, Walmart Chief Executive Doug McMillon in January appointed Chief Operating Officer Judith McKenna (52) from Great Britain to run the international unit.
Walmart International has 6,359 stores in 27 countries and a workforce of about 800,000 employees serving 120 million customers a week. The division has been in better shape, though. Its revenue was $136 billion in 2015. Last year it was $118 billion, down $18 billion!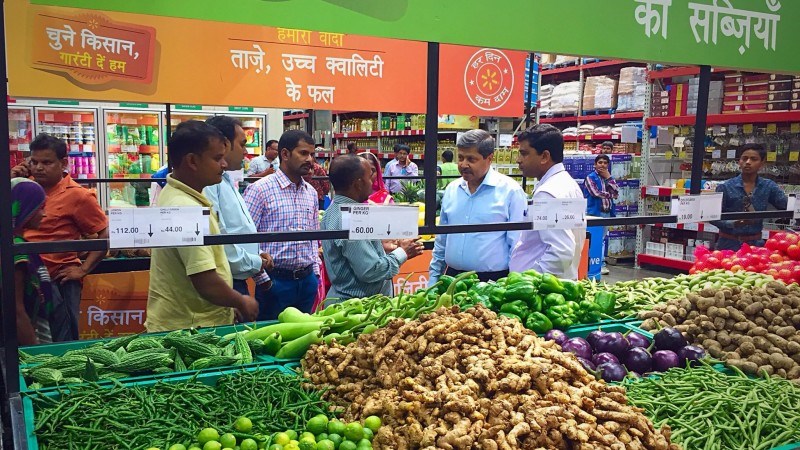 Walmart India
Walmart's ambitious international expansion plans have been tempered by failures. In 2006 it abandoned its businesses in Germany and South Korea. Seven years later it canned a joint venture in India. In Britain, Asda has struggled in a supermarket price war that has raged since Aldi and Lidl, the German discounters, entered the country. This is one of the reasons that Asda is merging with Sainsbury's.
In China Walmart is up against Jack Ma's Alibaba, the world's second largest e-commerce company, in India it is up against Amazon. That's why Walmart bought 77 percent of Flipkart for $16 billion a few weeks ago.
Judith McKenna (52) says that Walmart is "looking very hard and very thoughtfully at the shape of international in the future, which is why you've seen transactions like Asda and Flipkart."
Physical store is not the way forward
For the most part, new physical stores will not be the way forward: "We're very unlikely to expand to new markets with bricks and mortar. There are still markets around the world where bricks-and-mortar growth is important. Mexico is a good example. We're thoughtful about where we're doing it. There's not a strategy of 'no more physical stores'."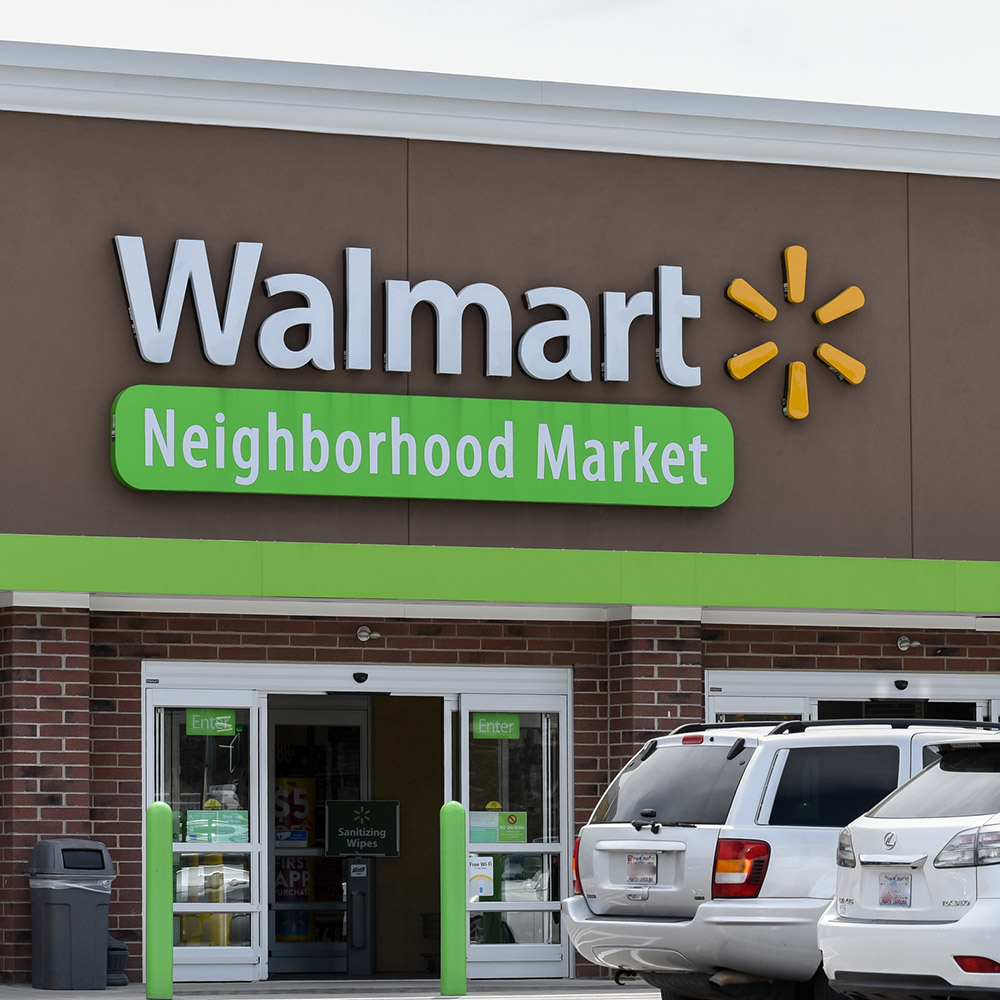 Part-time workers account for half of Walmart's workforce, up from 20 percent in 2005, according to Reuters.
Technology, more specifically online operations, is another focus: "One of the advantages we've got around the world is that we have a lot of stores. And when you have stores, you have mini depots. That's a real advantage. In the US we have something like 95 per cent of the population within ten minutes of a Walmart", says Ms. McKenna."
Walmart's experience with handling fresh food is a further plus. "Doing fresh food, online in particular, is very difficult. You need volume in order to really do it effectively, but you also need to know how to treat it."
Cash & Carry
Advent is expected to invest mainly in the cash-and-carry business, where big box stores sell groceries and other staples in bulk quantities. That format has soared in popularity during Brazil's recent recession, with stores acting as a wholesaler but also attracting bargain-hunting consumers.
The deal includes a commitment from the buyout firm to invest in the business in coming years, giving Walmart potential upside from its remaining stake.
Sources: Reuters, Bloomberg, The Times, Walmart.