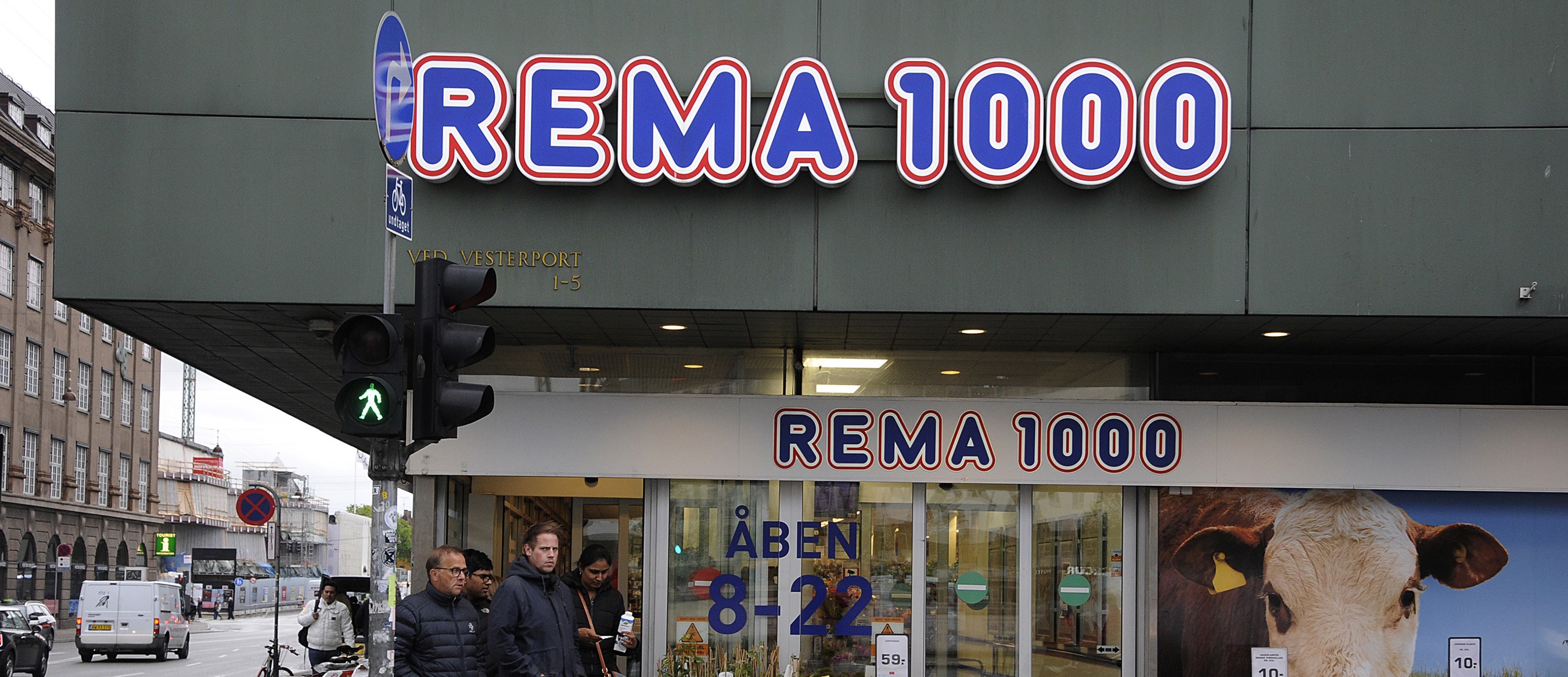 Rema 1000 overtakes Lego as Denmark's best-known brand
For the first time, Rema 1000 takes the position as the best-known brand in Denmark, according to YouGov BrandIndex.
The Norwegian franchise chain Rema 1000 has a big headwind in the Danish market, with openings of even more stores and an increasing turnover, which in 2017 will be around 13 billion DKK, writes Dansk Handelsblad .
The spread of the chain on the Danish map and the consumers increased awareness of the chain is probably a significant explanation for why Rema 1000 for the first time achieved the ranking as Denmark's best-known brand in YouGov BrandIndex's measurement of more than 300 trademarks in Denmark.
YouGov BrandIndex has interviewed 200 people representative of the general population and asked them if they have heard something positive or negative in the past through advertisements, news and social media.
For the first time Rema 1000 takes first place, in Denmark, in front of famous brands like MobilePay and Lego. The latter has for many years been a certain number one on the list of Denmark's best-known brands!
Maybe a surprise to somebody, but another discount chain, Lidl, is also in YouGov's top 10 list, number nine to be exact. (www.brandindex.com).
In Norway Kiwi is in front
In Norway Kiwi is doing very well and the "green grocery chain" is still in first place in terms of rankings for the highest buzz, that is, "positive talk".
Second place is Finn.no, while newcomer Vipps is entering a third place.
Rema 1000, which has been on top for several years, is now out of the top 10 in Norway. The reasons are complex, but it is no surprise to anyone that Rema 1000 has had some reputational problems in the wake of the so called "Best friend "strategy in Norway.
However, the rankings change year to year, and firms that struggle one year regains positions. For instance, Volkswagen has had the greatest progress in Norway, last year when comparing to the figures from 2016. Volkswagen received massive negative media coverage relating to the diesel scandal in 2015, but has gained markedly positive development of buzz through 2017.
Top Buzz Rankings Denmark 2017
1. Rema 1000
2. Mobile Pay
3. Lego
4. Netflix
5. Audi
6. IKEA
7. Tryg
8. Samsung
9. Lidl
10. Volkswagen
Top Buzz Rankings Norway 2017
1. Kiwi
2. Finn.no
3. Vipps
4. IKEA
5. Netflix
6. Claes Ohlson
7. Toyota
8. Volvo
9. Samsung
10. Coop Obs!
Top Buzz Rankings: Retail 2017, Denmark
1. Rema 1000
2. IKEA
3. Lidl
4. Føtex
5. Matas
Top Buzz Rankings: Retail 2017, Norway
1. Kiwi
2. Coop Obs!
3. Meny
4. Extra
5. Spar
Source: www.brandindex.com