NorgesGruppen wants to take more responsibility for public health
"Our top boss is the customers. They want a slightly healthier and slightly greener shopping cart. We will make that happen," promises CEO Runar Hollevik of NorgesGruppen.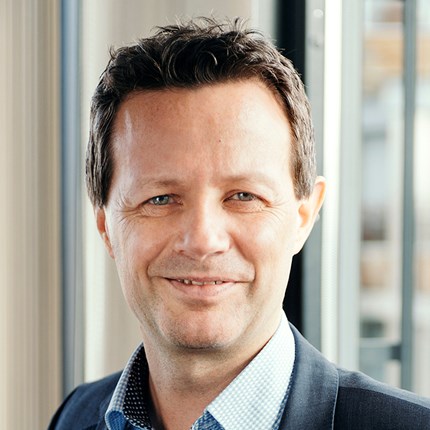 With a market share in Norwegian groceries of more than 40 per cent, the market is listening when Hollevik speaks. Therefore, the hall was jam-packed with suppliers, press and NGOs when NorgesGruppen recently organized a seminar on "Food Business and Responsibility for Public Health."
"A sustainable value chain drive all our work in NorgesGruppen. We have defined it clearly. This means that we must take social, ethical and environmental considerations all the way, while at the same time we must be profitable. The latter is important, not at least for our 40,000 employees and 1200 partners. For without profitability, it is not possible for NorgesGruppen to take sound and sustainable initiatives", emphasizes CEO Runar Hollevik.
We will make it easier to choose healthy
"Two driving forces are behind our initiative: Six out of ten consumers tell us that they want to make healthier choices and that they need our help," Hollevik emphasizes. The second reason why NG is targeting "healthier choices" is that diet-related diseases cost society over 150 billion NOK a year, only in Norway. Of course, that is also a challenge for Norway's largest food retailer and food distributor!"
"Together with government and others we can do something to change the diet to more healthy products. NorgesGruppen can help pave the way, but we cannot go the way alone," argues Hollevik.
This is the NorgesGruppen retail:
1,850 grocery stores across the country.
Over 1 000 stores are run by independent merchants.
650 kiosks and outlets.
Stores in 90 percent of Norwegian municipalities.
40,000 employees are affiliated with NorgesGruppen.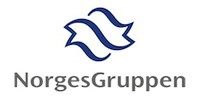 This development is also in line with initiatives we have seen from the other market participants, the last years. Examples are REMA's cooperation with Kolonihagen.no. Equivalent initiatives are found within Coop. The consumer cooperative has defined local affiliation, climate and environment, health and sustainable value chains as their main responsibility themes.
Strong goals for 2020
The government has long been working to turn Norwegians' diets towards more vegetables, fruit and berries, coarse grain products and fish, and limit the amounts of processed meat, red meat, salt and sugar.
That is a direction NorgesGruppen supports. Hence, NorgesGruppen has set a few goals to get consumers to choose healthier foods by 2020. These are the goals: Sales of fruit and vegetables will increase by 22 per cent, seafood will increase by 16 per cent, while sales of salt and sugar will be reduced by 20 and 10 percent.
From 2016 to 2017, sales of sugary goods decreased by 4.3 per cent or 560 tonnes; much because of an Easter campaign that emphasized "healthy sweets" - cut fruit in small, handy boxes.
"Salt consumption has also decreased marginally by 0.3 per cent, primarily due to increased consumption of salted and cured meat. At the same time, new research shows that only one in five Norwegians eats the recommended amount of fruit and vegetables during the day, says section chief Samira Lekhal, at the Centre for Disease Overweight. – Unhealthy diet does not necessarily mean that you live so much shorter. But you live a lot worse," says the diet expert who is also director of the board at GreeNudge, www.greenudge.org.
Fish is a challenge
Few, if anyone, has taken so much efforts to increase the consumption of fish as NorgesGruppen. Since 2008, sales of fresh fish in Norway's stores have more than tripled. It must be called a success! However, in 2017 the cold shower came. Total consumption of fish declined. The decline is partly because young people "do not like fish", but primarily strong price increases for salmon the last couple of years must take most of the responsibility.
While cattle, pork and chicken have kept stable prices in 2015, 16 and 17, salmon prices have risen by almost 50%. In other words, fish is considered expensive, demanding to prepare and less good than the chicken, pork and cattle options.
However, a slight disappointment at the fish front in the short run does not scare Runar Hollevik. He and NorgesGruppen continue the strong commitment to bring fresh fish and more healthy products to Norwegian consumers.
The goal is a bit greener, a little healthier and slightly larger shopping carts in the stores in 2018. To achieve those goals healthy food must be tasty and easy to prepare. Last, but not least, the price must be right.