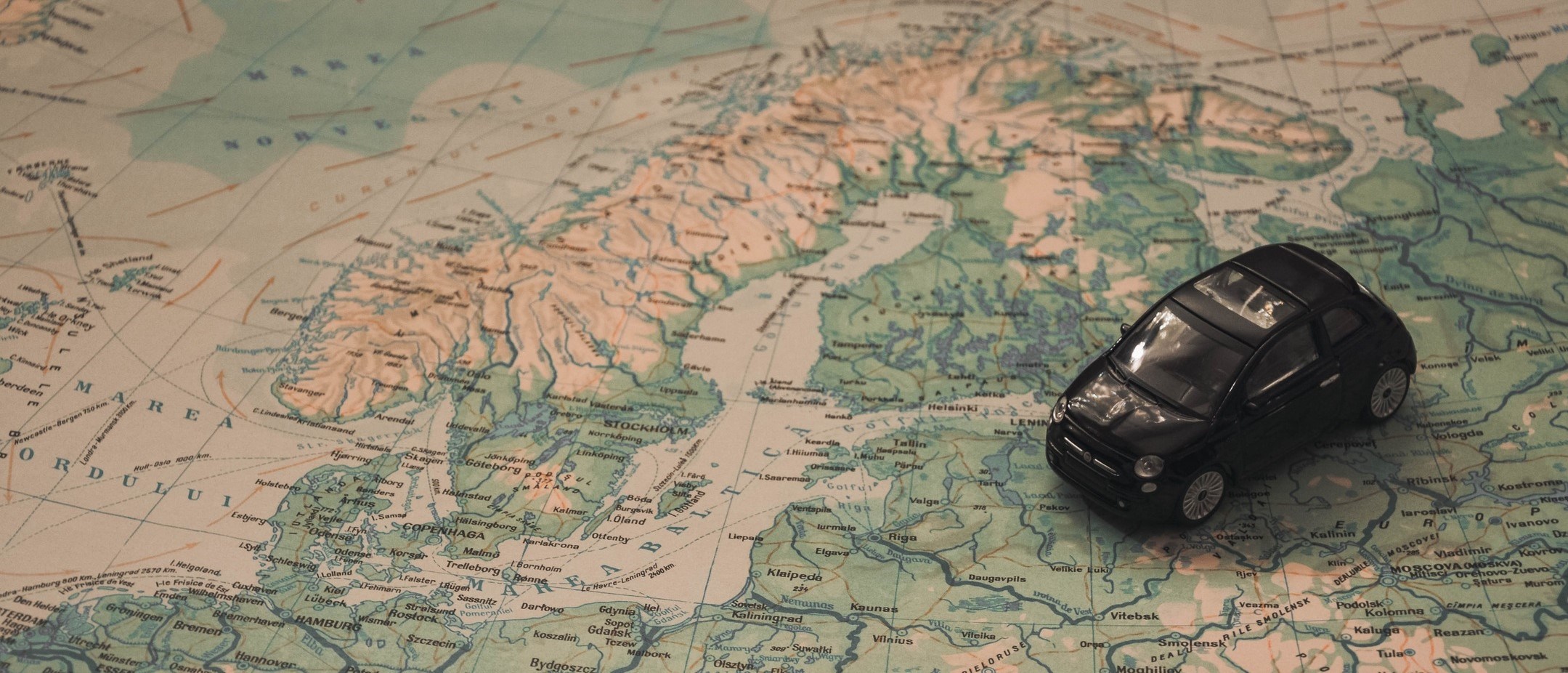 Eight stores to visit in the Nordics in 2018
Harriet Cohen, Senior Retail Analyst leads IGD's research in the Nordics. Here she highlights eight of the best stores to visit across Oslo, Stockholm, Copenhagen and Helsinki.
The Nordics remains an innovative region, providing much inspiration for retailers and manufacturers across Europe. Since 2016, IGD has visited over 60 stores in Oslo, Stockholm, Copenhagen and Helsinki.
While grocery retail trends differ by market, there are common themes in different cities, with inspirational formats to visit in each one, concludes Harriet Cohen.

Ica
ICA nära, Stockholm, Sweden
Swedish market leader ICA operates stores in several different channels, with the convenience channel accounting for the largest number of stores.
Why you should visit:
This store showcases how ICA has tailored its format to appeal to neighbourhood, suburban locations.
ICA has created a positive experience from store entry setting the tone for the rest of the journey through the store.
Fresh categories really stand out, although the core range of ambient groceries helps the store cater well for shoppers that are topping up their weekly shop.
Where?
Flottiljvagen 85, 14634 Tullinge, Sweden



Hemköp

Hemköp, Stockholm, Sweden
Axfood operates large format grocery stores in Sweden, including its Hemköp supermarket banner and Willys discount supermarkets. The retailer's flagship Hemköp supermarket opened in August 2017 and is in the basement of Stockholm's Åhléns department store.
Why you should visit:
This store is designed as a testbed for Axfood's latest thinking across the Hemköp banner.
The attention to detail in the fresh produce department successfully brings the outside in to this basement store, using backlit, window-shaped images that mimic sky.
It fits well as an extension to the upmarket Åhléns department store above.
Where?
Master Samuelsgatan 57, 11121 Stockholm, Sweden



Lidl
Lidl, Copenhagen, Denmark
The Danish capital is a key priority for Lidl as it looks to triple its store count in Copenhagen in the coming years, with new store openings accelerating by late 2018.
Why you should visit:
The store layout has been redesigned, with a focus on fresh products first and wide diagonal aisles adding interest to centre store categories.
The appealing in-store bakery at the store entrance helps attract shoppers into the store.
Fresh and organic food is very popular in Denmark and this store caters well to this trend with an emphasis on organic food.
Where?
Vesterbrogade 25, 1620 Copenhagen, Denmark



Lille Irma
Lille Irma, Copenhagen, Denmark
With increasing urbanisation, Danish retailers including Coop Danmark are investing in their respective urban formats. Coop Danmark piloted its Lille Irma convenience concept in August 2015.
Why you should visit:
This premium convenience format does a great job of meeting the needs of city centre shoppers, catering to those doing top-up shops, and providing meal-for-tonight inspiration.
The format also demonstrates how to deliver retail theatre in a relatively small format, particularly in the wine category.
Coop is expanding the format, with plans to operate between 15 and 20 stores in Copenhagen in the short-term.
Where?
Vesterbrogade 46, 1620 Copenhagen, Denmark



Neste K
Neste K, Helsinki, Finland
Kesko aims to be Finland's leading convenience retailer and operates the highest number of convenience stores in the country. In March 2016, it launched a new service station concept.
Why you should visit:
Stores have been designed by leading design agency, Sign Vertti Kivi & Co, with menus created by Pekka Terävä, a celebrated local chef.
The format successfully meets the needs of travelling consumers.
The concept is scalable and has been rolled out to around 100 stores, with Kesko investing 'tens of millions of Euros' in the upgrades.
Where?
Martinsillantie 2 B, Espoo, Helsinki, Finland



Hehku
Hehku, Helsinki, Finland
In 2017, Kesko partnered with pharmaceutical wholesaler Oriola-KD to introduce 'a comprehensive health, beauty and well-being chain of stores'. The first two of these stores opened in January 2018.
Why you should visit:
Partnering with an established pharmaceutical wholesaler shows how Kesko is pushing the boundaries to help shoppers live healthier and better lifestyles, developing a completely new concept to cater to health and wellness trends.
The range in-store includes 'familiar, emerging and completely new brands'.
There are plans to operate around 30 stores by the end of 2018 and ultimately 100 stores across the country.
Where?
Forum Shopping Centre, Mannerheimintie 14-20, 00100 Helsinki, Finland



Deli de Luca
Deli de Luca, Oslo, Norway
NorgesGruppen-owned convenience chain Deli de Luca has been driving its expansion at larger Esso forecourts, following a ten-year partnership signed in 2015. Around 65 joint forecourts are now in operation.
Why you should visit:
Deli de Luca's look and feel challenges the status quo in forecourt design.
Innovation and breadth in food-to-go is driving double digit growth, demonstrating how Deli de Luca is transforming the on the road, food-to-go experience.
During 2017, IGD's team of analysts visited hundreds of stores in over 30 countries around the world. As a result, this store was one of seven stores that was shortlisted for IGD's Innovative Store of the Year Award.
Where?
Enebakkveien 139, 0680 Oslo, Norway



Coop Obs!
Coop Obs!, Oslo, Norway
Norwegian retailer Coop Norge has stores of all sizes in several different channels. While hypermarkets are its smallest channel by store numbers, they are a key revenue driver for the retailer after its discount format.
Harriet Cohen's biography
Harriet Cohen, Senior Retail Analyst – International, IGD
Harriet joined IGD's Retail team in 2013 and leads IGD's Nordic grocery research programme, as well as contributing to IGD's European research programme more broadly. She regularly conducts research trips to key markets, visiting stores and engaging with retailers and manufacturers.
Harriet also leads and supports on a range of customised projects for IGD clients on a wide variety of topics including new market entries, format innovation and category best practice.
Harriet brings five years of management, commercial and operations experience from two of the UK's leading grocery retailers, Tesco and Marks & Spencer. She is always interested in seeing new concept stores and making new contacts in the industry, so feel free to contact her if you'd like to connect.
IGD can help by taking you on a Retail Safari in the region to see in-store innovations first hand. The tour will be tailored to meet your specific needs.
E-mail: Harriet.Cohen@igd.com
Telephone: +44 7971 104 832
Why you should visit:
This store is one of the best-in-class hypermarkets in the Nordics.
It aims to provide the ultimate destination for simple, low-price weekly shopping for families with children, offering the widest range and strong promotions.
The retailer adds category personality throughout, using signage, graphics and other imagery.
With retailers across the region investing in store formats in all shapes and sizes, those looking for inspiration should consider visiting the Nordics. In an increasingly competitive market, staying on top of new concepts is key to understanding potential impacts for your business, markets and customers.
Where?
Romasaas alle 1, 2050 Jessheim, Norway