Axfood Q1 operating profit beats forecasts
The Swedish grocery retailer beats forecasts in Q1 according to Reuters. CEO in Axfood, Klas Balkow, is also very satisfied, not least because Axfood takes market shares, beyond doubt, one of the most important performance indicators in food retailing.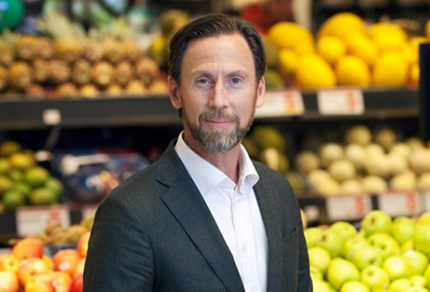 "With an operating margin of 3,8% percent we are on track to our long-term target of 4%, and we continue to deliver according to our strategic agenda", CEO Klas Balkow claims.
However, the company's sales were slightly lower than the market's expectations in the quarter, but the result was better than expected.
"Axfood's first quarter of 2018 shows a really good start to the year. We have strong growth with increased earnings. Sales in our stores are far above the estimated market growth, which indicates that we continue to take market shares. In particular; Willys stores sold well throughout the quarter and ended with a strong Easter trade", says Klas Balkow.
"E-commerce is developing positively in all our concepts. Today, we reach over 5 million consumers with our online offer and we continue to develop our digital services. The strong online trading is good for sales, but it is still negatively impacting the result. Nevertheless, we deliver a higher operating profit compared with the corresponding quarter last year. With an operating margin of 3.8 percent, we are in line with our long-term goal of at least 4 percent and we continue to work according to our strategic agenda."
At the turn of the year, the previously announced reorganization was implemented, which meant that the customer responsibility for Tempo was transferred to Hemköp. Axfood Snabbgross was reported as a segment and other customers in Axfood Närlivs transferred to Dagab.
The Annual General Meeting approved the Board's dividend proposal of SEK 7.00 (6.00) per share.
Axfood's Board of Directors has decided to repurchase a maximum of 240,000 shares linked to the long-term share-based incentive program LTIP 2018. The repurchase can commence from 15 May.
Facts and figures Q1
Turnover amounted to SEK 11,444 million (10,639), compared with Bloomberg analyst consensus of 11,506.
Operating profit was SEK 435 million (397), operating profit expected to be 412. Operating margin was 3.8 percent (3.7).
Profit before tax was SEK 434 million, analyst consensus 408.
Profit after tax amounted to SEK 338 million (309), analyst consensus 321.
Earnings per share ended at SEK 1.61 (1.47).
This is Axfood
Axfood is number two in the Swedish market with a market share of about 20 percent.
Axfood cooperates with 1 137 stores across Sweden, of which 274 are own stores.
The main shareholder is Axel Johnson AB with 50.1 percent of the shares.
Axfood shall be climate neutral 2020. Climate impact from own operations will decrease by 75 percent by 2020 (base year 2009).
In 2017, Axfood's operating profit was SEK 1,886 million.