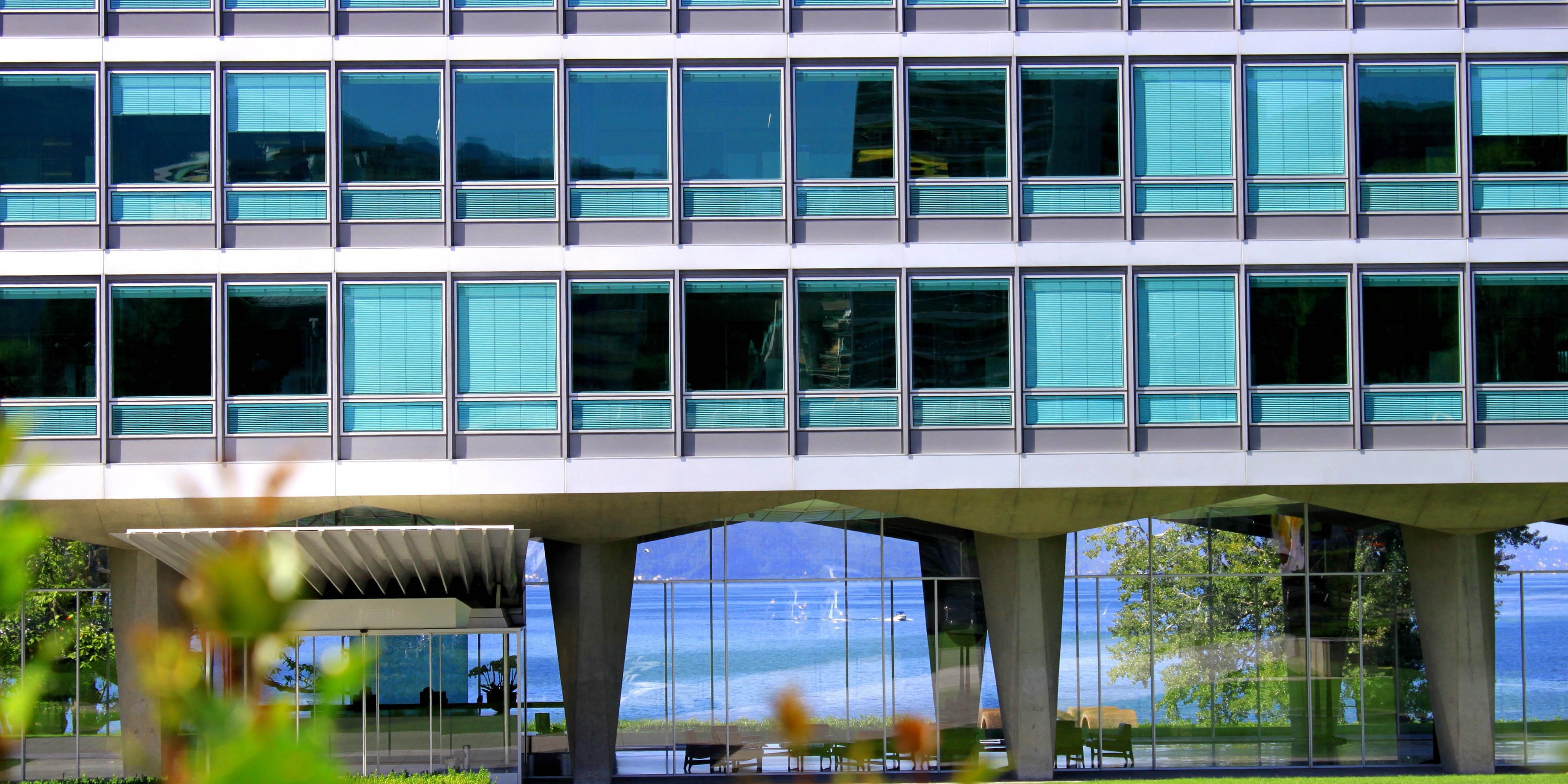 Dealmaking at Nestlé
Nestlé SA Chief Executive Officer Mark Schneider previously transformed a sleepy German hospital operator into a stock-market darling via more than 30 acquisitions. Now he wants to return to dealmaking at his new employer where the challenges are bigger.
The world's largest food and beverage company was contending with the slowest sales growth in a decade when activist investor Dan Loeb revealed a $3.5 billion stake in the company, demanding asset sales and higher shareholder returns.
The 51-year-old Schneider, the first outsider to run the maker of Maggi bouillon cubes and Buitoni pasta dishes in almost a century, shot back that he's looking for businesses to buy.
"He has a reputation as somebody who does make a difference and drive change," said Fintan Ryan, an analyst at Berenberg.
"The Nestlé organization maybe is a slower-moving beast than what he's used to given the scale, but he's ambitious to make his mark on the company."
With cash of about $10 billion and a $27 billion stake in L'Oreal SA, Nestlé could make an all-cash offer for a company the size of General Mills Inc. without having to borrow a cent.
Even before Loeb disclosed his stake, Schneider initiated a review of the Swiss giant's U.S. confectionery business. Afterward, the company announced a $21 billion share buyback that boosted the stock price, giving Schneider even more ammunition.
Because Nestlé is the largest global player in coffee, infant formula, bottled water and pet food, any purchase could raise the ire of antitrust regulators. On an analyst call in February, Schneider cautioned that prices of potential acquisition targets were too high. His flexible approach to dealmaking at Fresenius, where he took over as CEO at age 37, suggests that he'll try to find creative ways around obstacles that could limit Nestlé's dealmaking scope.