Alexander w. cappelen wins lecturer award
Professor Alexander W. Cappelen is awarded the Bronze Sponge for his outstanding effort as a lecturer.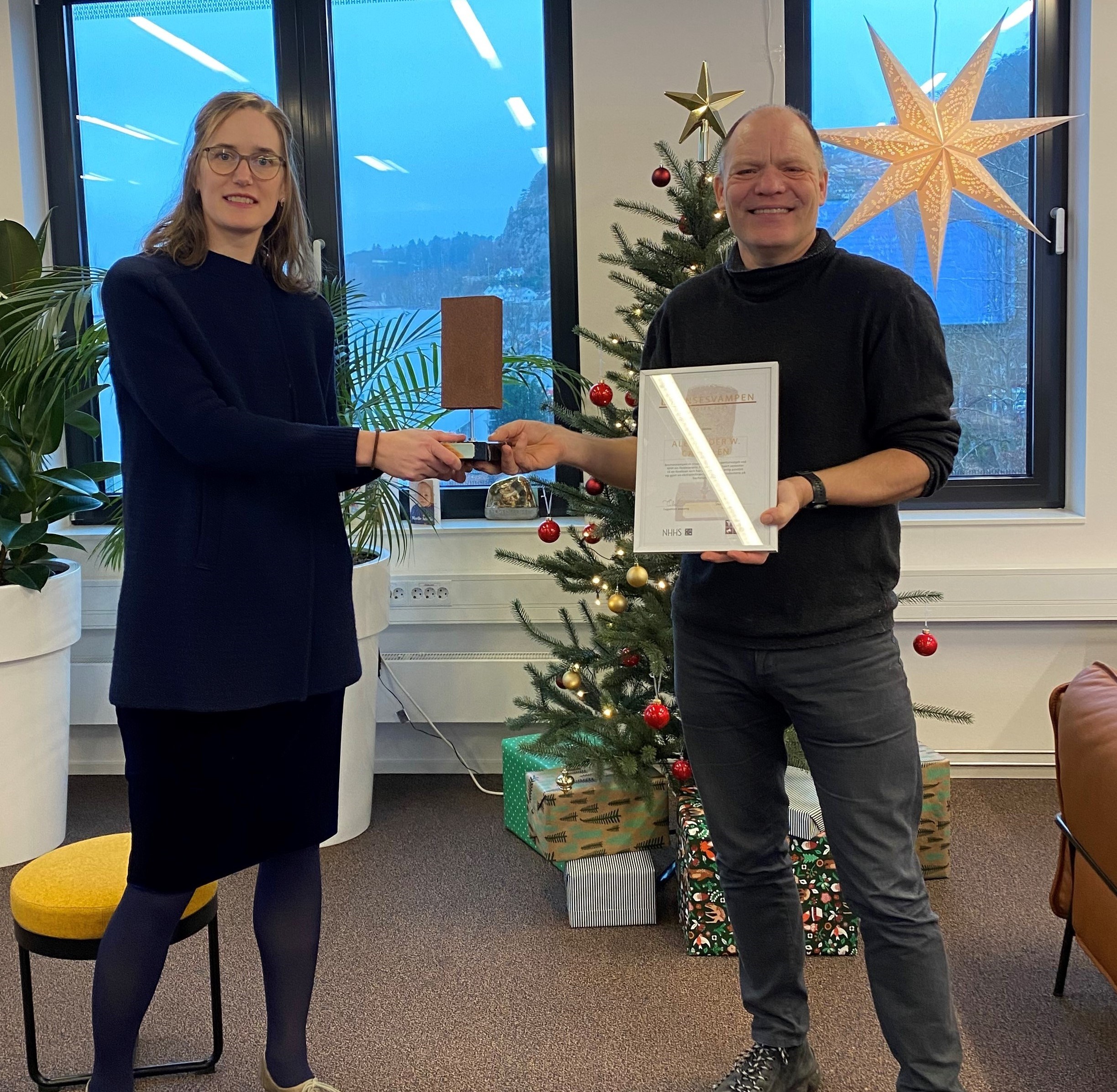 NHHS and the Student Committee provides the following statement about the decision:
"Based on his effort in the course IKE1 Introduction to ethics, Alexander Cappelen is awarded the Bronze Sponge for the fall semester 2021. The nominations highlight his enthusiasm and ability create engagement and interest in the field of ethics. Furthermore, he has a special ability to involve the students in the lectures and facilitate discussions. All in all, Alexander Cappelen is a worthy winner of the Bronze Sponge."
THE BRONZE SPONGE
The Bronze Sponge was first awarded in 1972 to share an appreciation for lecturers that in the students' eyes have made an extraordinary effort at teaching in bachelor courses.