PhD Course in European Economic History
This Monday, a PhD course taught by Ran Abramitzky (Stanford) started. The topic of the course was "European Economic History", and we were happy to welcome PhD students from different institutions to Bergen and FAIR for the four-day long course.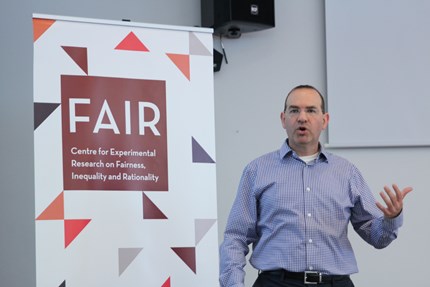 The course provided a PhD-level introduction to European Economic History from the Middle Ages to the twentieth century. Topics included competing hypotheses in explaining long term trends in economic growth and crosscountry differences in long-term economic growth; the diffusion of knowledge; the formation, function, and persistence of institutions and organizations; the role of institutions and organizations (for example, apprenticeship, partnerships, cooperatives, social networks, share cropping, and communes) as solutions to contractual problems; the causes and consequences of
income inequality; the economics of migration;
the changing economic role of the family.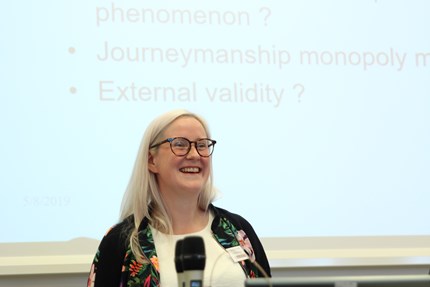 The topics of the lectures were: Introduction: why economic history?; What is to be explained: Long term trends in economic growth and the demographic transition; Why did growth start in England/Europe and why in the late 18th century?; Why are some countries rich and others poor? Geography, institutions, and culture; The economics of knowledge and idea flows and their role ineconomic growth; The economics of migration in historical perspective; The economics of migration in historical perspective; The economics of marriage and the family and their changing nature; Economic
theory and economic history.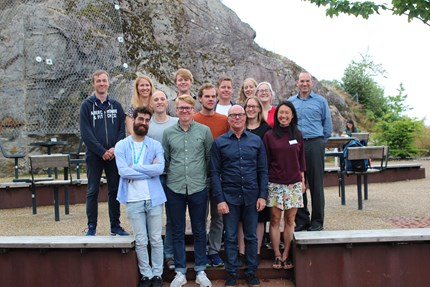 The course started with a course dinner, and on Tuesday the participants hiked the traditional hike up Stoltzen. The students also presented different academic papers during the course. On Thursday the participants attended a Workshop hosted by CELE - Centre for Empirical Labor Economics.
MORE INFORMATION ABOUT THE COURSE