Freelancers' and independent contractors' experiences
On Monday 20 November 2023 Christer André Flatøy will hold a trial lecture on a prescribed topic and defend his thesis for the PhD degree at NHH.
We live in a 'New world of work' wherein freelancers are the 'Prototype of the 21st century worker'.
Freelancers represent a growing share of the workforce in many countries, particularly among highly skilled and professional workers. For companies and workers alike, freelancing can provide more flexibility and other advantages compared to employment.
However, we also know that a life in the job market, embarked upon by freelancers, presents different challenges than a life in organizations, which employees set out on. In his thesis, entitled New insights into freelancers' and independent contractors' experiences, Christer André Flatøy examined hitherto under-explored experiences among freelancers.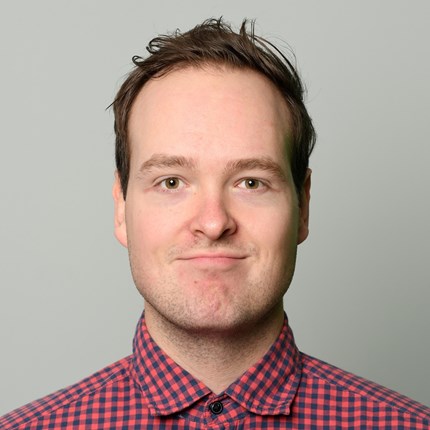 In the first study that comprises his thesis, Flatøy interviewed 21 contract managers and learned that these managers experienced four on-the-job challenges, challenges they did not experience previously as employed managers. In the second study, he investigated if freelance journalists identify less with their profession than employed journalists.
The candidate found that this was the case because freelance journalists' intra-professional network is less conducive to professional identification than what employed journalists' network is. In the final study that comprises my thesis, wherein he also compared freelancing and employed journalists' experiences, Flatøy found that freelancers have a worse work-life balance than employees because of three characteristics of their work situation.
In combination, the three studies demonstrate that freelancers' comparatively large freedom to decide how, when and for whom to work, comes with several trade-offs. This insight and the different findings have implications for freelancers, their colleagues, and organizations.
PRESCRIBED TOPIC FOR THE TRIAL LECTURE:
Future of Work across boundaries: the experience of freelancers and independent contractors

TRIAL LECTURE:
Aud M, NHH, 10:15
TITLE OF THE THESIS:
New Insights into Freelancers' and Independent Contractors' Experiences
DEFENSE:
Aud M, NHH, 12:15
MEMBERS OF THE EVALUATION COMMITTEE:
Professor Marcus Selart (leader of the committee), Department of Strategy and Management, NHH
Professor Juani Swart, University of Bath
Associate Professor Erik Døving, Oslomet
SUPERVISORS:
Senior Researcher Torstein Nesheim (main supervisor), SNF
Professor Karen Modesta Olsen, Department of Strategy and Management, NHH
The trial lecture and thesis defense will be open to the public.