the impact of banking crises and natural disasters on households
On Tuesday 29 August 2023 Alessandro Pizzigolotto will hold a trial lecture on a prescribed topic and defend his thesis for the PhD degree at NHH.
Alessandro Pizzigolotto's thesis delves into the impact of banking crises and natural disasters on the political and financial behavior of households.
The first chapter focuses on the contribution of banking crises to the rise of populist parties, specifically in Germany. The research establishes a causal link between a credit supply shock during the Great Financial Crisis and an increase in individual preferences for populist parties. These findings underscore the importance of promptly monitoring and responding to financial shocks to mitigate their lasting consequences on institutions.
The second chapter investigates how experiencing a banking crisis affects households' portfolios. By utilizing German data and leveraging the variation in arrival timing of migrants from different countries, the study reveals that individuals who witnessed a systemic banking crisis are less likely to borrow and invest in real estate. This suggests that financial crises may lead to long-term behavioural changes.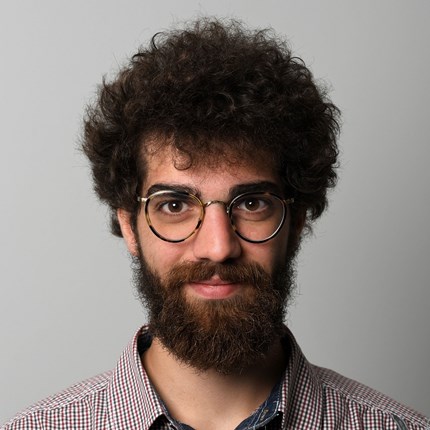 The third chapter explores how natural disasters shape political institutions. It investigates the role of the 1783 Laki eruption in Iceland on the origins of the French protest culture. Through an analysis of the relationship between particulate air pollution, crop failures, and social conflict during the French Revolution, the study establishes a connection between natural disasters and political unrest.
In conclusion, Alessandro Pizzigolotto's research demonstrates that widespread shocks significantly impact household behavior. Policymakers and institutions should comprehend and address the consequences of such shocks to effectively mitigate their long-lasting economic and societal effects.
Prescribed topic for the trial lecture:
Risk, uncertainty and political and economic behavior
Trial lecture:
29. august 2023. Aud H, NHH, 10:15
Title of the thesis:
Essays on Empirical Political Economy and Household Behaviour
Defense:
Aud H, NHH, 12:15
Members of the evaluation committee:
Professor Vincent Somville (leader of the committee), Department of Economics, NHH
Assistant Professor Gloria Gennaro, University College London
Senior Lecturer Matia Vannoni, King's College London
Supervisors:
Professor Katrine Vellesen Løken (main supervisor), Department of Economics, NHH
Assistant Professor Jósef Sigurdsson, Department of Economics, Stockholm University
The trial lecture and thesis defense will be open to the public.