Innovation index exported worldwide
The world's first ranking of the most innovative companies, as customers experience them, has been developed at NHH. Soon eight countries imported and implemented the Norwegian Innovation Index.
'The international interest in the methodology has been overwhelming,' says NHH professor Tor Wallin Andreassen.
The Norwegian Innovation Index has been developed by researchers at NHH Norwegian School of Economics. Andreassen, Seidali Kurtmollaiev, and Line Lervik-Olsen have been the core group.
The annual innovation index shows the ranking of customers' perception of large Norwegian companies' innovativeness. These are companies that are important for households and their expenditures.
In eight countries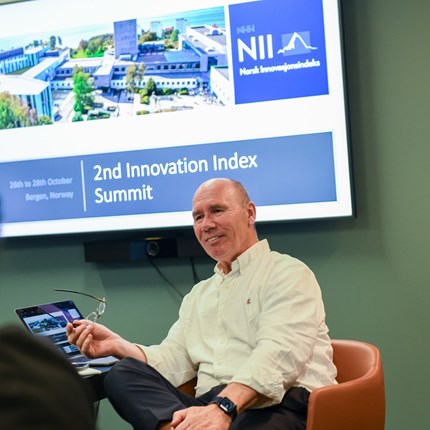 After its launch in Norway in 2016, researchers at universities in six countries have copied and implemented the index. In addition, universities from Australia and Vietnam will soon join the research partnership.
Finland (Hanken School of Economics)
Sweden (Karlstad Business School)
Belgium (University of Hasselt - Business School)
Spain (Universidad Carlos III de Madrid - Business School)
USA (Fordham University)
Denmark (Aarhus University – Business School)
Australia (University of Queensland) will adopt the index shortly
Vietnam (VinUni) will adopt the index shortly
Customers' perception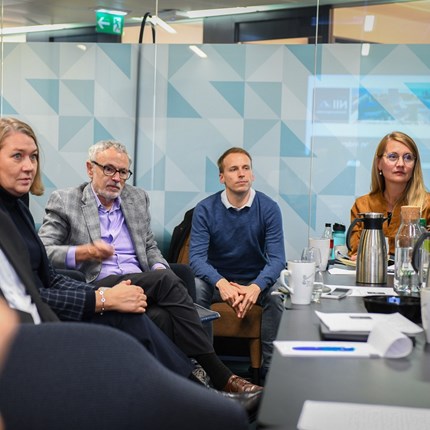 The NHH researchers did the first survey in 2016.
'The time was overdue. The companies had to shift their attention toward the customers. Initially, the innovation index caused debate, but that was expected. Now we see that researchers in more countries are adopting the methodology. The reason is that the index provides very interesting and necessary information about how the customers experience firms' ability to innovate and consequently how attractive customers see them. It is a known fact that customers are companies' only natural source of income. Consequently, one should listen to their experiences,' says Professor Tor Wallin Andreassen at the Department of Strategy and Management and the research center DIG.
On 26 and 27 October, the researchers at DIG invited all index researchers from seven countries to come to NHH, to share their experiences and develop a research agenda that can be shared among the teams.
FACTS:
• What differentiates the NHH index from other rankings is that it shifts attention from the company "inside" to the customers' experience. This contributes to the business becoming more targeted, the researchers believe.
• Data from the American index indicate that businesses that are perceived as more innovative have a significantly higher return on their shares. This is in line with McKinsey, who finds that businesses that succeed with innovations have profitability that is 2.4 times higher than others.
• Because everyone uses the same methodology in the survey, the researchers can compare data.
• In the agreements with the countries, it is stated that they must send their data material to a database at NHH. The Information is used in research and teaching.