Alignment Between Firms and Board Directors
On Tuesday 14 June 2022 Tatevik Harutyunyan will hold a trial lecture on a prescribed topic and defend her thesis for the PhD degree at NHH.
Prescribed topic for the trial lecture:
«How do Founders Grow their New Ventures?»
Trial lecture:
10:15, AUD M, NHH
Title of the thesis:
«Alignment Between Firms and Board Directors: Implications for New Ventures»
Summary:
Start-ups often struggle to acquire resources, establish their legitimacy, reach out to customers and suppliers, and even recruit employees. This thesis consists of three studies, each of them examining the relationship between board of directors and the start-ups they are serving.
The first study examines and offers novel insights into how board directors' experiences affect the start-up growth. Together with co-authors, Harutyunyan finds that board directors who do not have any other roles in the start-up and have work experience from the same industry as the start-up facilitate the start-up growth. This benefit that follows from such work experience is even greater for start-ups that are surrounded by an unstable industrial environment.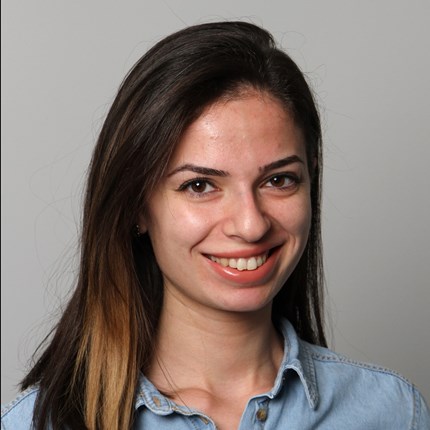 In the second study, Harutyunyan investigates if and how a board director sitting on the boards of multiple firms can affect the start-up growth. She finds that start-ups with such directors do demonstrate higher growth than start-ups without such directors. Board directors can be important in shaping the organizational outcomes of new ventures; therefore, instances of director exit are also vital to examine. In the final study of this thesis, the authors examine which firm they are most likely to leave if they sit on the boards of multiple firms. The evidence shows: The most different firm from the other firms where the board director serves. With more experience of serving at diverse firms, it becomes less likely that they leave from the "outlier" firms.
Overall, based on the analyses of data on all the Norwegian firms and residents, this research offers insights on how start-ups can strategically work with their boards of directors to achieve growth.
Defense:
12:15, AUD M, NHH
Members of the evaluation committee:
Professor Michael Slavensky Dahl (leader of the committee), Aalborg University Business School
Professor Kristina Nyström, KTH Royal Institute of Technology, Stockholm
Associate professor Mirjam Knockaert, Ghent University
Supervisor:
Professor Bram Timmermans, Department of Strategy and Management, NHH
The trial lecture and thesis defense will be open to the public.