Communication Effects on Donation Behavior
On Thursday 27 June 2019 Nhat Quang Le will hold a trial lecture on a prescribed topic and defend his thesis for the PhD degree at NHH.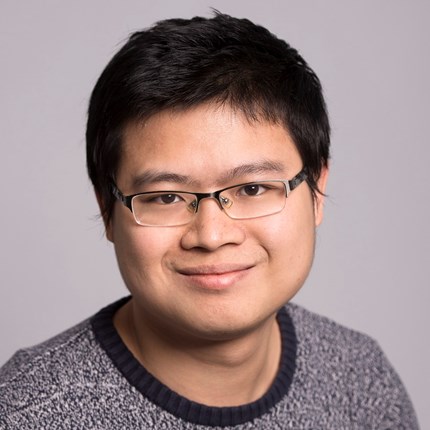 Prescribed topic for the trial lecture:
Research challenges for investigating the effectiveness of different types of communication efforts to increase donations to charitable organizations
Trial lecture:
10:15 in Aud. B, NHH
Title of the thesis:
Explaining Communication Effects on Donation Behavior: The Roles of Contractual Relations and Social Information
Summary:
Across three articles, Le investigates the effects of contractual relationships and social information on donation behaviour.
In the first article, the candidate tests the effects of direct marketing, advertising, and publicity on customers' migration to contracts. In addition, he examines the impact of the transition to a contractual relationship on donors' total spending and their subsequent marketing responsiveness. Using monthly transaction data from a human-rights charity, we show how publicity, direct marketing, and advertising encourage donors to migrate to contractual relationships. He finds that entering a contract increases the total spending and makes the donors' non-contractual spending more responsive to direct marketing and publicity.
In the second and third articles, Le examines the effects of social information in the media (i.e., information that many vs. few have donated) on the willingness to donate to a new charity. He finds that the effects depend on the self-construal of consumers. When consumers have an inter-dependent self-construal, the information that many have donated increases willingness to donate, whereas independents are more willing to contribute when exposed to the information that few have donated. The thesis identifies both mediators and moderators of these effects. The findings have important implications for researchers and managers of non-profit organizations.
Defense:
12:15 in Aud B, NHH
Members of the evaluation committee:
Professor Einar Breivik (leader of the committee), Department of Strategy and Management, NHH
Associate Professor Hannes Datta, University of Tilburg
Associate Professor Marit G. Gundersen Engeset, University of South-Eastern Norway
Supervisors:
Professor Magne Supphellen (main supervisor), Department of Strategy and Management, NHH
Associate Professor Bram Foubert, Maastricht University
The trial lecture and thesis defence will be open to the public.