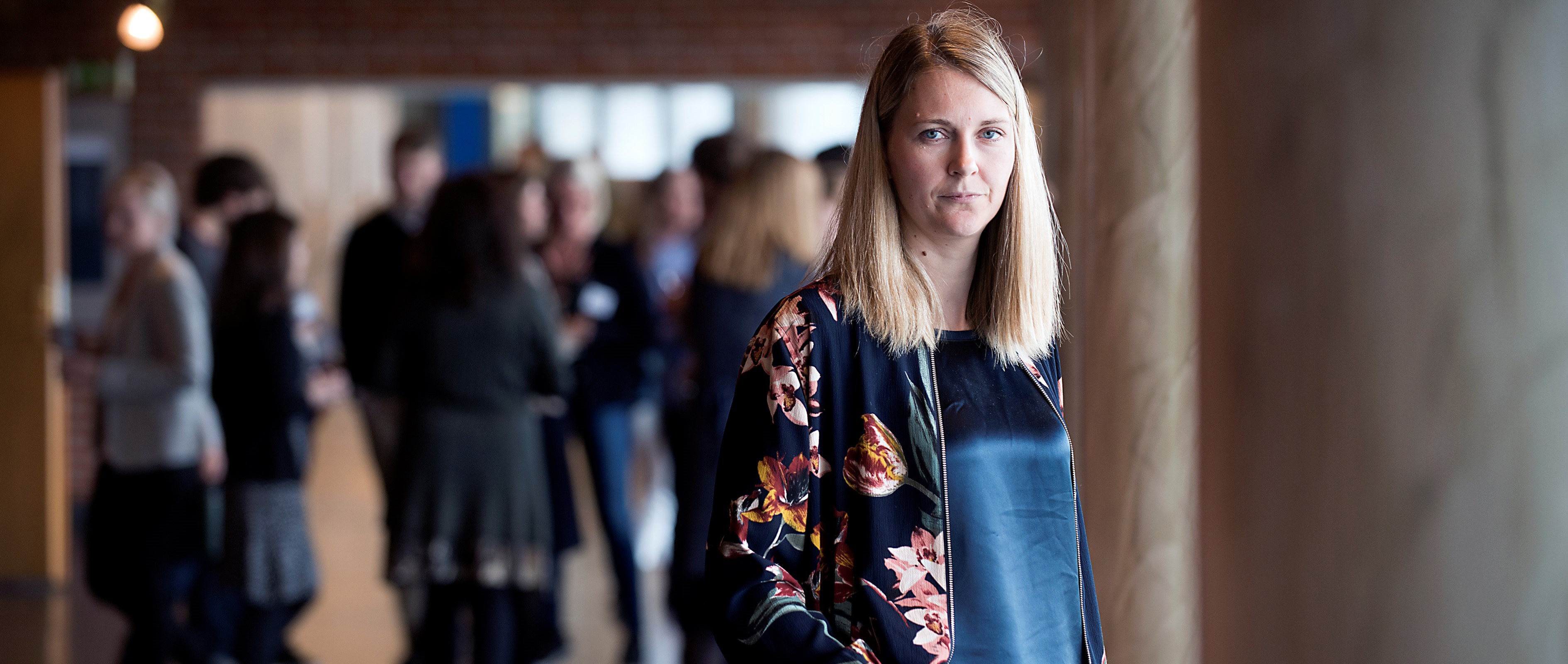 Katrine Løken appointed NHH Professor
Katrine Vellesen Løken becomes Professor at the Department of Economics.
Text: Sigrid Folkestad
In August Løken will start in her new position as an NHH Professor. She is going to be part of the research centre FAIR, which earlier this year was awarded the Research Council of Norway's Centre of Excellence (CoE) status.
Committed researchers
– I chose the research community at NHH because they have an exciting focus on research topics that I am interested in, through the new FAIR Centre. There is a huge commitment and speed among the researchers at the Department of Economics, which I am looking forward to taking part in, Katrine Vellesen Løken says.
At the age of 31 she became the youngest professor of Economics in Norway. Her fields of competence are labor economics, family economics, health economics and criminology.
She has worked together with researchers at NHH's Center for Empirical Labor and Economics for several years and has published articles together with Professor Kjell Gunnar Salvanes.
Two of these are «Care or cash? The effect of child care subsidies on student performance» (2014) and «A flying start? Maternity leave benefits and long-run outcomes of children». The latter is published in Journal of Political Economy (2015).
surpasses all expectations
The new NHH Professor has also published in journals like American Economic Review, American Economic Journal and Review of Economics and Statistics.
Earlier this year she received Nils Klim Prize, which is awarded annually to Nordic scholars under the age of 35, for outstanding contributions within the arts and humanities, social sciences, law or theology.
«Her research merits are impressive and her topics cover key issues of the Nordic welfare states approached from a sophisticated economic perspective», according to the Nils Klim committee's reasoning.
«Katrine Vellesen Løken's list of publications surpasses any expectations of a person her age», the committee said.