The Centre for Sustainable Business does research on the behaviors, business models and technologies that promote sustainable business. The centre has three main research areas: Sustainable and Circular Business Models, Sustainable Consumption and Behavior, and Sustainability Management.
Sustainable and Circular Business Models
Our research on sustainable and circular business models investigates innovative business models that drive the transition to sustainability. This includes empirical studies on value propositions, access-based business models and waste-to-value business models.
Sustainable Consumption and Behavior
Our research on sustainable consumption and behavior investigates barriers and drivers for such behaviors, as well as behavioral interventions aimed at stimulating greener behavior. Through lab and field experiments, we investigate green behavior and practices among consumers in contexts such as consumer goods, household finance and zero waste consumption.
Sustainability Management
Our research on sustainability management investigates management control, risk management and reporting practices related to sustainability. Key themes include the measurement and reporting of ESG factors and sustainability performance, incentives and practices that promote sustainability performance, such as materiality assessments, as well as the function and practices of sustainability managers.
SUSTAINABILITY IN SPORTS
Our research on sustainability in sports investigates how the Sustainable Development Goals (SDGs) can be integrated in the football industry. The UN-initiative "Football for the Goals" (FFTG) is a platform for the global football community to engage with the SDGs and develop sustainable practices.
The Norwegian Football Federation will undertake a pilot project for FFTG, and our research center will collaborate with SK Brann on specific projects related to the club's sustainable initiatives. The two central projects in this collaboration are:
1) Gender equality in youth football, and
2) Sustainable events (focus on sustainable behavioral change among attendees)
Selected Publications
| Authors | Title | Publication |
| --- | --- | --- |
| | When is Sustainability a Liability, and When Is It an Asset? Quality Inferences for Core and Peripheral Attributes | |
| | Does Wealth Matter for Responsible Investment? Experimental Evidence on the Weighing of Financial and Moral Arguments | |
| Hussnain Bashir, Sveinung Jørgensen, Lars Jacob Tynes Pedersen and Siv Skard | Experimenting with sustainable business models in fast moving consumer goods | |
| | RESTART Sustainable Business Model Innovation | |
| | Investing with Brain or Heart? A Field Experiment on Responsible Investment | |
| | Is Publicity Always Better than Advertising? The Role of Brand Reputation in Communicating Corporate Social Responsibility | |
#SUSTAINX: SUSTAINABLE BY DESIGN – EXPERIMENTATION FOR SUSTAINABLE BUSINESS
#sustainX: Experimentation for Sustainable Business is a three-year, 19 MNOK research project funded by the Norwegian Research Council, with three corporate partners and two research partners. It investigates how companies can conduct business model experimentation to design sustainable business models with lower footprints and higher positive impact, while facilitating green behavioral change on the part of consumers.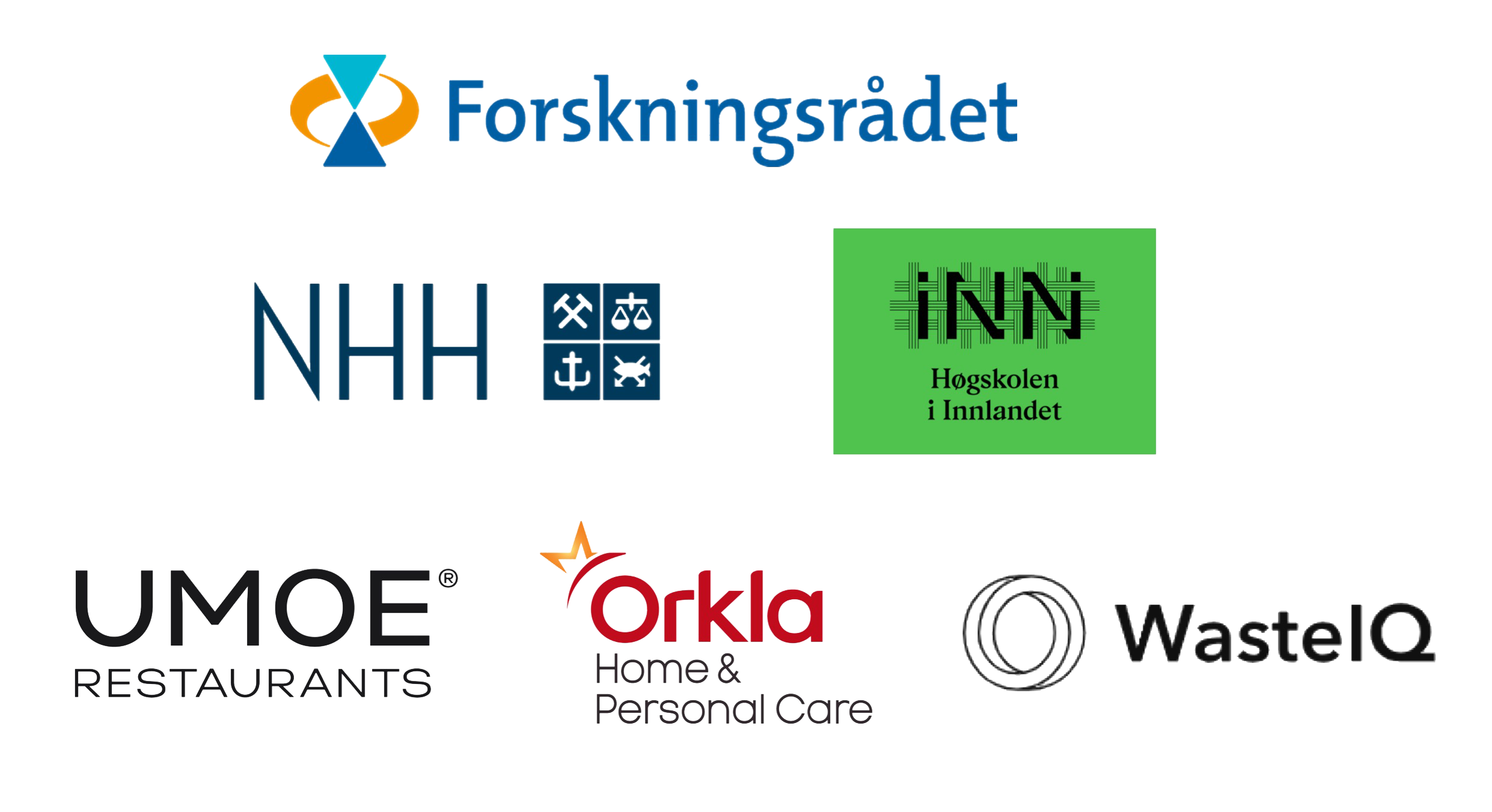 #RECOMX: CIRCULAR BUSINESS MODELS
The circular economy requires upcycling of resources within and between industries. Two large industries with comprehensive resource usage footprints are 1) the oil energy and maritime industry and 2) the construction industry. The research project #recomX aims to bridge these two industries by investigating how a circular-economic ecosystem can be designed by upcycling or recommissioning discarded oil and gas installations like oil rigs and large ships into new construction materials. This comprises the entire circular value chain from oil rigs and ships to building materials, and what kinds of business models and ecosystems can help companies create value in a circular-economic ecosystem (e.g. "...as a service"-models, etc.). The project includes the business partners Nordic Circles, Sparebanken Vest/Agenda Vestlandet, Vill, CCB, Hammervold Pind and Willder.
CIRCULAR BUSINESS MODELS AND GREEN CONSUMER BEHAVIOR
Circular Business Models and Green Consumer Behavior is a two-year research project funded by the Norwegian Retailers' Environmental Fund. The project involves research on business models that can lead to more sustainable production and consumption, in particular as it relates to the plastic footprint of households and companies. The project also involves comprehensive knowledge dissemination through short videos on circular business models.