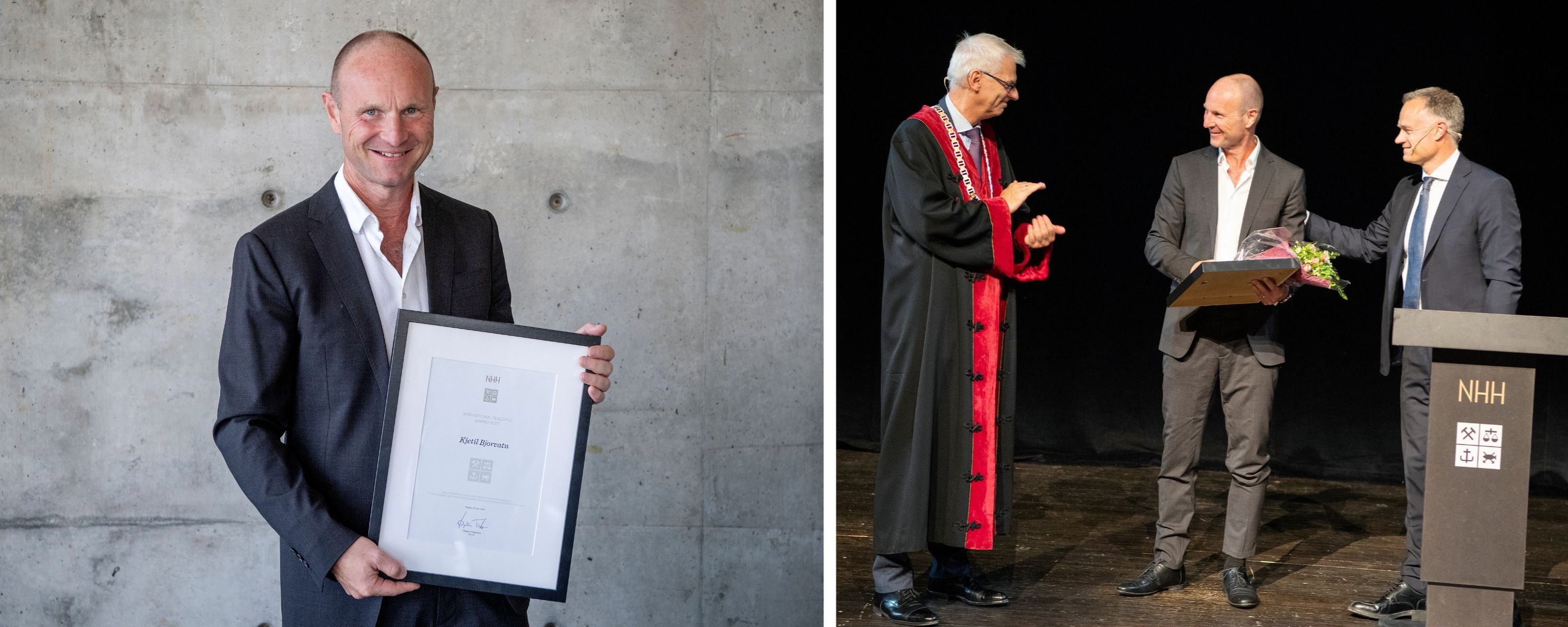 Kjetil Bjorvatn wins the "Inspirational Teaching Award" 2023
"Through enthusiasm and dedication, Kjetil Bjorvatn has managed to transform one of the major mandatory bachelor courses into an outstanding example of how diverse modern pedagogy can be."
We are very proud to say that Professor Kjetil Bjorvatn has been awarded this year's "Inspirational Teaching Award" along with a prize of 250,000 NOK.
Upon receiving the award, Bjorvatn expressed, "I consider it a great privilege to lead a course (microeconomics) for such talented bachelor students. Much of my inspiration for innovation in teaching comes from conversations with and feedback from these students throughout the years".
The generous donation for the award comes from Isabella and Henrik Müller-Hansen and is bestowed upon individuals who demonstrate exceptional dedication to teaching.
Henrik Müller-Hansen further remarked, "Through enthusiasm and unwavering dedication, Bjorvatn has successfully transformed one of the prominent mandatory bachelor courses into an exemplary showcase of the diverse possibilities of modern pedagogy. As a four-time recipient of the student award, Bronsesvampen, he has undeniably made a tremendously significant impact on NHH and its students."
Congratulations, Kjetil!