Workshop on the Childhood Gap project
The Childhood Gap is one of the key projects at FAIR and last week we held a first workshop in the project to brainstorm useful and interesting ways forward.
INSPIRING CHILDHOOD GAP WORKSHOP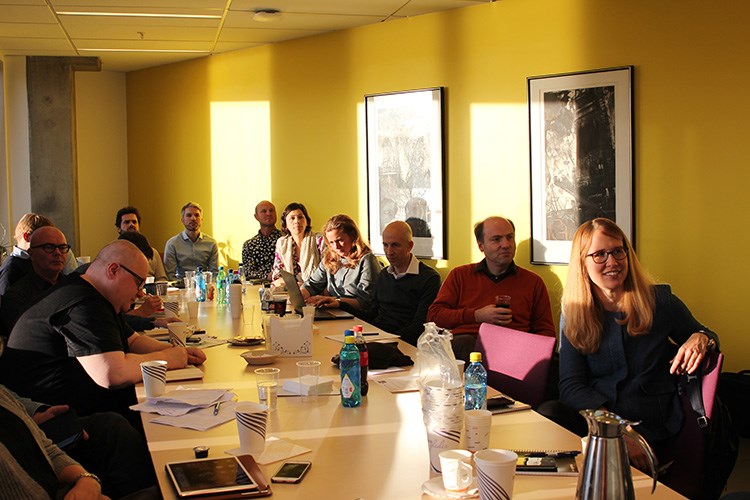 The Childhood Gap workshop two weeks ago was an important step in the work at FAIR. The Childhood Gap is one of the key projects at the centre and this brainstorming workshop was to lay the ground work on the areas of focus for the project.
To figure out the most promising lines of research in the Childhood Gap project we invited experienced researchers who have worked on similar projects and topics before. We were very happy to have Anna Aizer (Brown University), Emla Fitzimons (Institute for fiscal Studies, Director of the Millennium Cohort Study at the Institute of Education), Ariel Kalil (University of Chicago), Thomas Buser (University of Amsterdam), Martin Kocker (Ludwig-Maximilians Universität München), Anya Samek (University of Southern California) and Matthias Sutter (Max Planck Institute for Research on Collective Goods, Bonn) in Bergen for two days, to learn from them.
All the guests presented important insight on childhood development, experimental design and large cohort studies and many important discussions were initiated by the presentations.
They all contributed with their knowledge, experience and interests in what will be the first steps of the project. The workshop was attended by all faculty at FAIR who quickly realised that there is still a lot of work to do to make the best project possible. But it is clear that we through the Childhood Gap project will have the possibility to truly expand the boundaries of current knowledge.
The Childhood Gap will have to start running in a few months and there are still many things that has to be figured out, but we are hopeful and excited about this project.
We thank all our guests and contributors for your great work and for your insights.