Innovation 2022
At Innovation 2022 in Oslo earlier in February, The HUB@NHH, DIG and partner BEKK presented the results and winners from NII 2021. Here you can watch a recording of the event and view the NII presentation.
The Norwegian Innovation Index has been presented every year since 2016, and the method has been adopted in several other countries.
9 February The HUB@NHH, DIG and partner BEKK invited to an event at NHH campus Oslo. Here, the NII 2021-results were presented, and winners in different categories received their awards.
The seminar also included talks by NHH researchers and contributors from business and public services.
Presentations from the event (PDF 9,2 mb)
Both the video and the presentations are in Norwegian.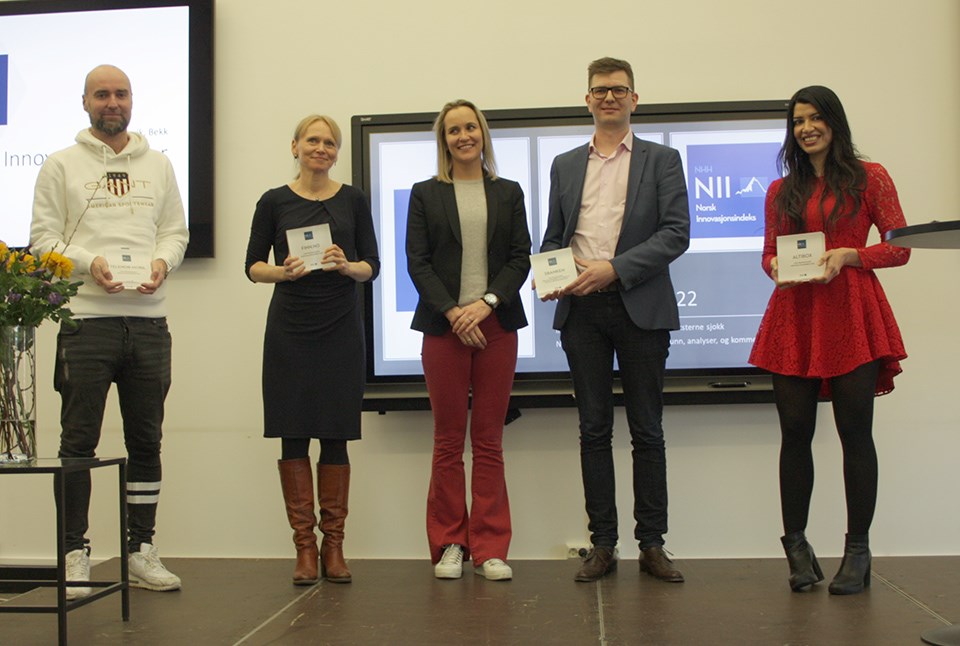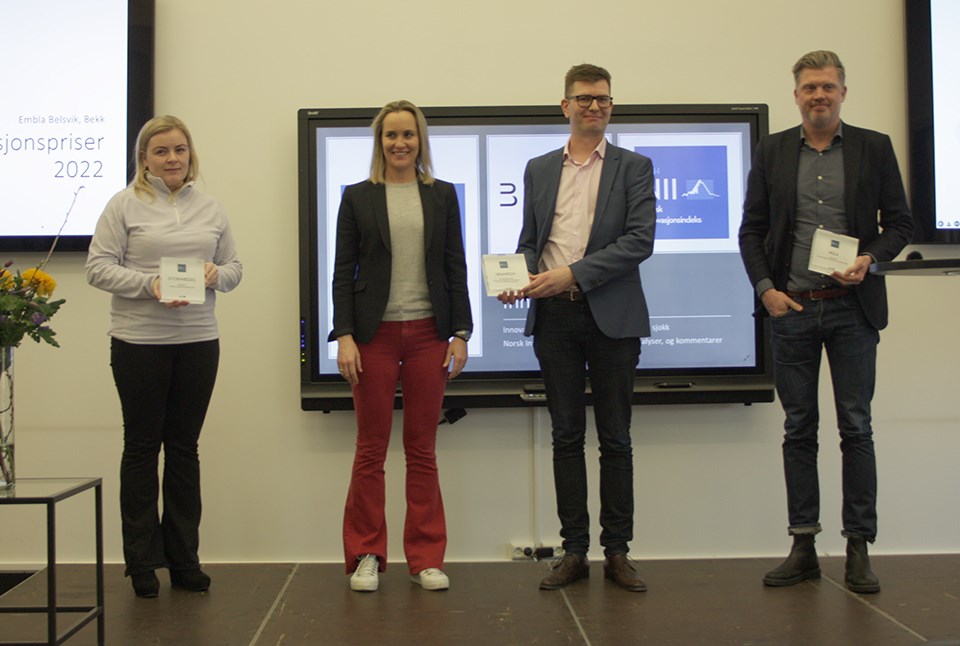 Read more about the NII results in English on NHH Bulletin