The HUB Conversations: Growth in a Declining market
How did De Historiske- Historic Hotels and Restaurants manage to ride of the corona-storm in 2020 as well as they did? CEO Niels Henrik Geitle explained at the HUB Conversation.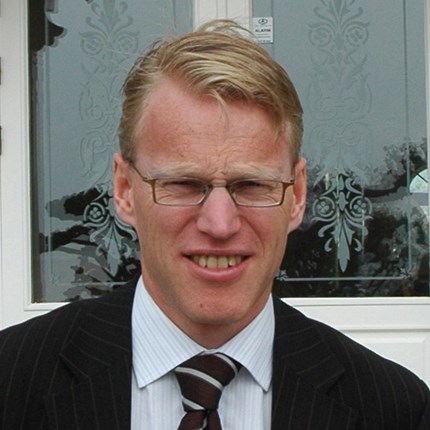 On the 12 March 2020, the Norwegian government introduced a set of restrictions to halt the spread of the corona virus, which included severe travel restrictions for international and domestic journeys and social distancing.
For the hospitality industry this meant that reservations disappeared overnight, limitations in how many guests could be served, the (temporary) closure of hotels and restaurants, and the furloughing of staff.
Following the first wave Norwegian tourism lost 70 percent of their turnover, which equaled around 40 billion NOK.
The national newspapers reported on how large hotel chains struggled. But although the sector overall had a catastrophic year there was one organization that whittered the storm exceptionally well: De Historiske - Historic Hotels & Restaurants.

The numbers presented in figure 1 clearly demonstrate this. True, in 2020 De Historiske reported turnover rates that were lower than 2019, but only a decrease of 5 percent compared to the 70 percent reported by the industry at large. If we turn our attention to the latest year, 2021, they even reported a record year.
So, this raises the question: How did they manage to achieve growth in a declining market?
To answer this question, we invited CEO Niels Henrik Geitle to the second edition of "The HUB Conversation". In this edition, an engaged and passionate Niels Henrik guided us to through the changes they have implemented, how they have collaborated with others, and how they have leveraged their digital capabilities to make it happen.
But before I go more in detail, this case is a clear example how management, not only centrally in De Historiske, but also in the membership organizations turned the crisis into an opportunity, and exited the crisis stronger than it entered.
A focus on the Norwegian guest
About "De Historiske"
De Historiske is a membership organization gathering some of the most iconic hotels (65) and restaurants (21) in breath-taking Norwegian locations, from Bøen Gård near Kristiansand in the south to restaurant Huset in Longyearbyen on Svalbard in the north.
Hotels and restaurants that want to apply for membership must deliver on a long list of criteria, 798 in total. The emphasis lies on architecture, the extend the hotels and restaurants use local produce in the culinary experiences they offer, and of course hospitality.
In addition, the hosts are expected to know the history and are able to communicate this to their guests. All this fits in a growing trend in the hospitality industry for un"ique, local, and historic experiences of international as well as Norwegian guests.
Curious? Visit the website of "De Historiske" for more background information.
While the lockdown prevented foreign tourist to visit Norway, it also forced Norwegians to stay home and explore domestic alternatives for holiday and leisure. So, although there were some uncertainties on whether the restrictions would be (partially) lifted by the summer, it was a certainty that when restrictions would be lifted the target would be to raise Norwegian bookings.
Given the trend that Norwegian tourist seek for unique, local and historic experiences, De Historiske had a position to make this happen. The additional upside here is that Norwegians also have a higher willingness to pay for this type of offering compared to their international counterparts. It is thus critical that all is in place when restrictions are lifted, so this market segment can be wielded in.
Develop an attractive offering
Norwegian would want to experience Norway differently than international visitors, both in the type of experiences, the pace in which they are offered, and the duration of such experiences. De Historiske responded by expanding their offering with curated short holiday (kortferie) packages that embody the values De Historiske represents.
These packages were developed in close collaboration with members, but also with complementary resource providers like the Norwegian railway services, tour operators, providers of fjord cruises, nature guides, artisan farmers and craft cider producers.
Basically, they relied on an ecosystem logic to integrate the complementary resources in such a way that it delivers the highest possible value proposition to the Norwegian guest.
Understand the experiences guest wants
In their efforts to effectively target the Norwegian guest De Historiske applied seamless customer relationship management (CRM).
This allowed them to target the different segments of guests more effectively, offering more relevant experiences with higher value, which leads to higher rates of booking.
Levering Digital Capabilities
De Historiske have developed a booking platform that linked the Application Programming Interface (API) of all the providers of the complementary services that provides the guest with a one-stop-shop for the authentic Norwegian experience.
Overall, the booking system is a success and they managed to move people away from large online travel agents (OTAs) like booking.com, hotels.com, and Expedia.com, shielding their members of having to pay the high fees OTAs charge.
Readiness to adapt and change
What it boils down to is that De Historiske, their members, and the providers of complementary services have demonstrated both change and innovative capacity in times of crisis.
About "The HUB conversation"
This is an online event where we create knowledge for and with our HUB members. We invite guest speakers to share experiences, give insights in new technologies, and deliver best practices. Together with the HUB Corporate Workshop and The HUB Summit this is an event exclusively for HUB members, so we hope to see you at any of the upcoming events, which are:
13 September: The HUB Corporate Workshop on "value creation and value capturing in partnerships"
18 October: The HUB Conversation on "NFT, crypto currency, cloud /quantum computing"
21-22 November: The HUB Summit