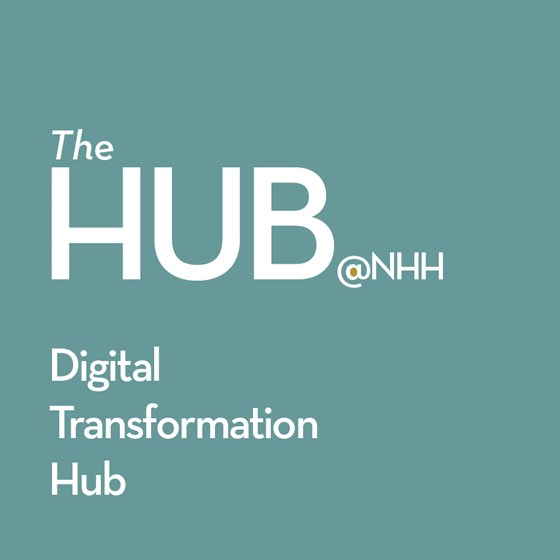 THE HUB
An arena for leaders who are involved in digital transformations and innovations.
Do you want to know more or become a partner? Get in touch!

@TheHUBNHH Sign up for The Hub's newsletter
Founding partner


About DIG
Digital Transformation Hub @ NHH is part of DIG - Norway's leading research center on digital innovation for sustainable growth at NHH Norwegian School of Economics.
NHH EXECUTIVE ONLINE COURSES
Want to learn directly from our contributors?
Digital Innovation for Growth and NHH Executive are working together to bring you a groundbreaking line of courses.
NHH EXECUTIVE ONLINE is a line of courses which seek to realize the idea of lifelong learning to stay up to date. Each course is ran over a 2 day period.
Continuous registration for upcoming courses.
Teaching is done online through Zoom.