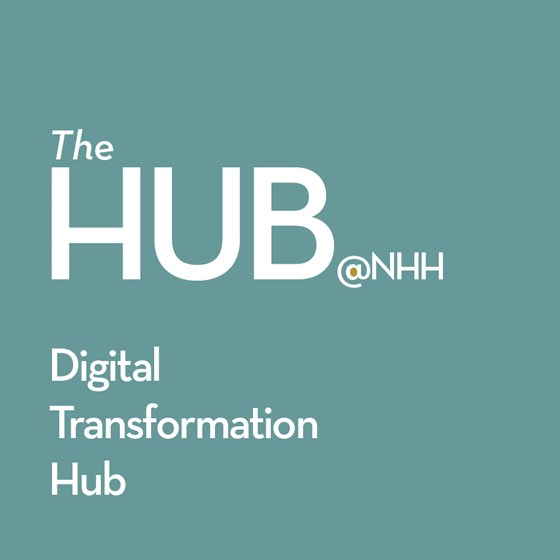 An arena for leaders who are involved in digital transformations and innovations.
Follow us

@TheHUBNHH
The Hub@NHH is the dissemination, networking and training arena for the research center DIG - Digital Innovation for Sustainable Growth.

About DIG
Digital Transformation Hub @ NHH is part of DIG - Norway's leading research center on digital innovation for sustainable growth at NHH Norwegian School of Economics.
NHH EXECUTIVE ONLINE COURSES
Want to learn directly from our contributors?
DIG/The HUB and NHH Executive work together to bring you NHH EXECUTIVE ONLINE , a groundbreaking line of courses that seek to realize the idea of lifelong learning to stay up to date. Each course runs over 2 days.
Continuous registration for upcoming courses.
Teaching is done online through Zoom.