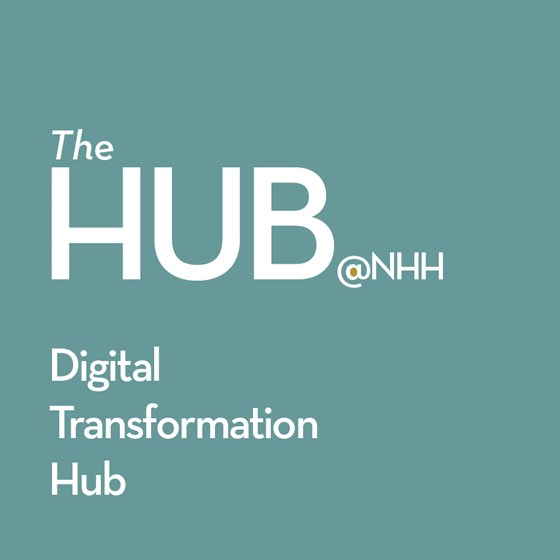 An arena for leaders who are involved in digital transformations and innovations.
Follow us

@DIG_NHH
The Hub@NHH is the dissemination, networking and training arena for the research center DIG - Digital Innovation for Sustainable Growth.

About DIG
Digital Transformation Hub @ NHH is part of DIG - Norway's leading research center on digital innovation for sustainable growth at NHH Norwegian School of Economics.